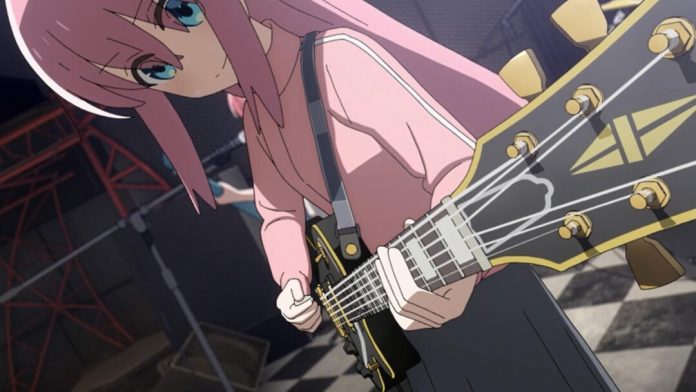 A tweet by a Japanese guitarist showing the state of a secondhand guitar store has recently gone viral as people noticed a certain Les Paul Custom being represented in unusually high numbers. The luxurious guitar appears in the hit 2022 anime Bocchi the Rock! and is played by the protagonist Hitori, which is no doubt what sparked its (unfortunately short-lived) popularity among non-musicians.
The tweet refers to the comedy music anime series Bocchi the Rock!, which aired from October last year and tells the story of Hitori Gotoh aka Bocchi, an anxiety-stricken schoolgirl who strives to become a rock musician. Suffering from social anxiety, Hitori spends her middle school years practicing the guitar in her room every day for six hours a day, hoping to be able to connect with others by doing so. As a result, she becomes popular as a skilled guitarist online under the alias "guitarhero," and gets the chance to join a band for the first time.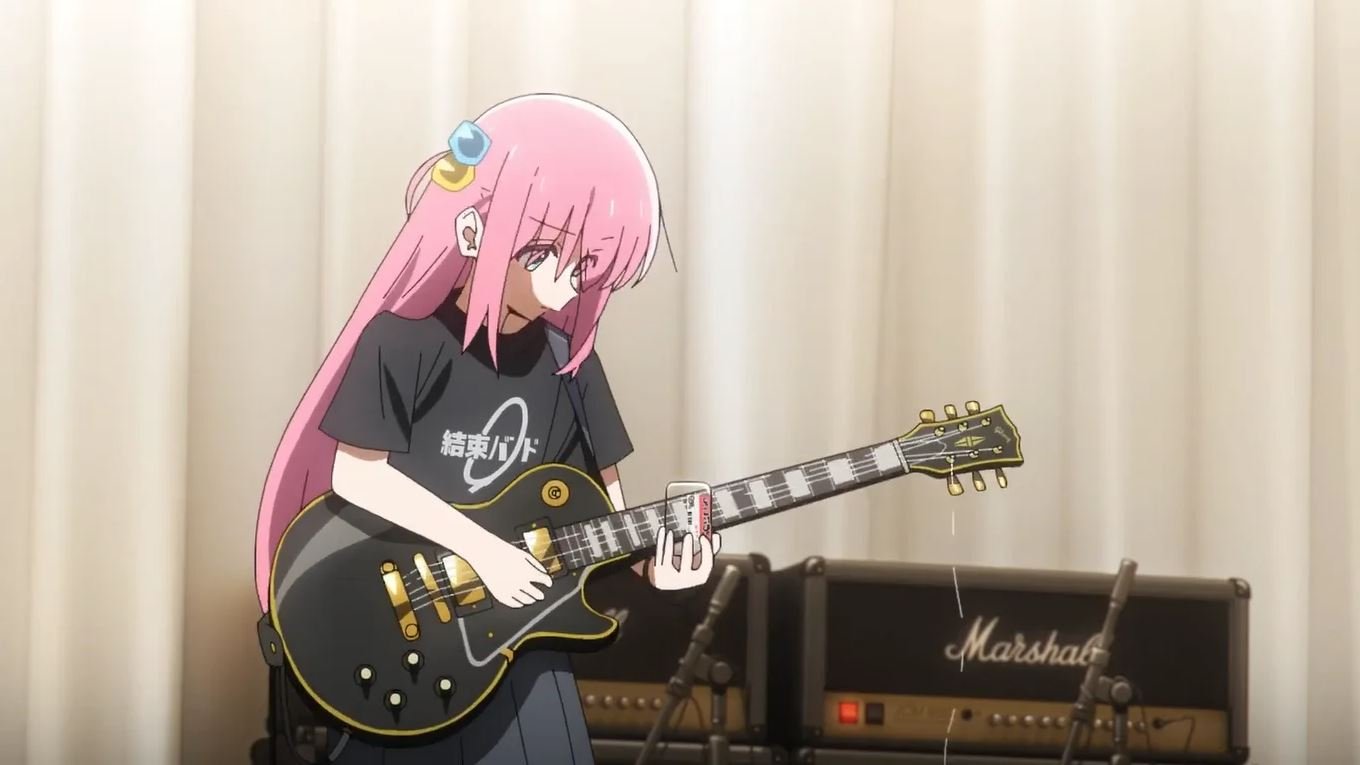 The motivational tone of the story and appealing world of music shown in the anime no doubt sparked an interest in many to try to start playing the guitar themselves, and what better candidate than the guitar played by the protagonist in the anime herself, right? 
Hitori plays a Gibson Les Paul Custom 1968 Reissue Ebony electric guitar which she borrows from her father. The guitar is anything but entry-level, as Gibson Les Paul Customs are known to be largely handcrafted sophisticated guitars. This particular model comes with a price tag of $6,199.00, which is not exactly a sum one would invest for a few casual strums. With that said, the Les Paul Customs seen lined up in the photo above are more affordable, non-US made models, such as the cheaper GrassRoots and Epiphone Les Pauls and the more prestigious Fujigen Les Pauls. But it seems that even though fans of the show were inspired enough to make this significant purchase, many weren't inspired enough to continue with their newly found "grind" for longer than a few months. 
Seeing the abandoned guitars, users expressed their disappointment in the implied lack of willpower of the people who gave up and decided to resell their guitars after going at it for no longer than a few months, reminding them that Hitori went at it every day for three years without giving up. 
Many also couldn't help but notice a certain reoccurring pattern – a similar anime-influenced "guitar boom" had happened back in 2009, when the slice-of-life music anime K-ON! became extremely popular in Japan. The Gibson Les Paul Standard '50s Heritage Cherry Sunburst played by the main character Yui Hirasawa had been the "trendy" instrument of that time. Incidentally, users pointed out that this very guitar can also be seen in the back of the picture of the secondhand guitar shop. 
Though the sight of the forsaken guitars may be distressing to some, it can't be a bad thing that people tried out something new, and there is certainly less harm involved in trying to play guitar under the influence of anime than trying to drift. Even genuine guitar enthusiasts seem happy as their chances to acquire a valuable instrument for a cheaper price have risen thanks to all the resold guitars.