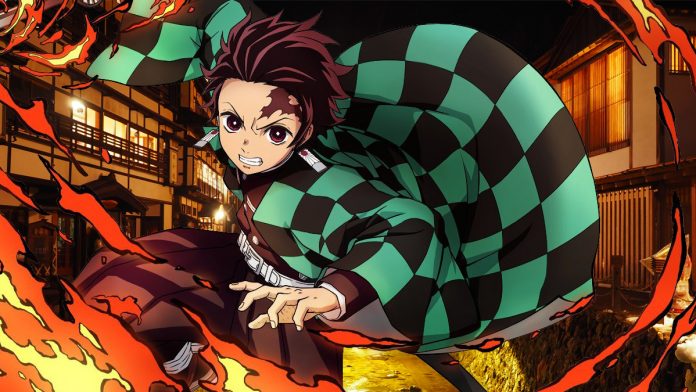 The Swordsmith Village that appears in Demon Slayer: Kimetsu no Yaiba – Swordsmith Village Arc has recently become a viral topic among Japanese fans as speculation arose that the village's appearance is likely based on Ginzan Onsen, a historic hot spring resort in the Yamagata Prefecture in Japan.
The currently ongoing third season of the Demon slayer series, titled Demon Slayer: Kimetsu no Yaiba – Swordsmith Village Arc started airing in Japan on April 9. The highly anticipated latest season covers the Swordsmith Village arc from the manga, which is told from chapter 98 onwards.
The scene that sparked viewer's interest is from episode one, when the protagonist Tanjiro first sets foot in Swordsmith Village. 
The Swordsmith Village is a small settlement nestled inside a valley, lined with wooden inns with white plaster walls topped with grey roof tiles. Fans noticed that the appearance of the buildings is very reminiscent of the architecture in Ginzan Onsen. The most telling clue was no doubt the pagoda-like building that can be seen on the right side in the back of the scene. This building bears a striking resemblance to the Notoya ryokan (traditional Japanese inn) which was established all the way back in 1892 and is now a registered National Tangible Cultural Asset of Japan. Japan has a strong culture of domestic tourism, and hot spring resorts and mountains are especially popular locations to research and visit, which may be why this connection is so exciting for fans. 
Since the discovery, the local tourism association of Ginzan Onsen has reportedly been receiving numerous inquiries from excited fans, to which they responded by encouraging people to visit and check out the resemblance in person. 
The medicinal effects that the hot spring water has on cuts and burns, as well as the special dishes that the characters experience at the inn in the anime are also characteristic of the hot springs of Ginzan Onsen. The entirety of the story of Demon Slayer is set in the Taisho period (1912-1926), and Ginzan Onsen is a place that has retained the Taisho atmosphere to this day, which no doubt contributed to it being referenced for the setting of the anime. 
The scenery and architecture of Ginzan Onsen make it an ideal representative of traditional Japanese hot spring resorts, so it's not surprising for it to become a source of inspiration for media. In fact, it is said that Ginzan Onsen was one of the places referenced for the Bathhouse in Spirited Away and for the Hinata House that appears in the Love Hina series. 
Unsurprisingly, Ginzan Onsen attracts the attention of many foreign tourists, as it offers an idyllic experience of a traditional Japan. Now tourists have the additional satisfaction of visiting the same resort Tanjiro did. Visitors can stay in the popular Showakan inn for about 20,000 yen (approx. $140) a night.