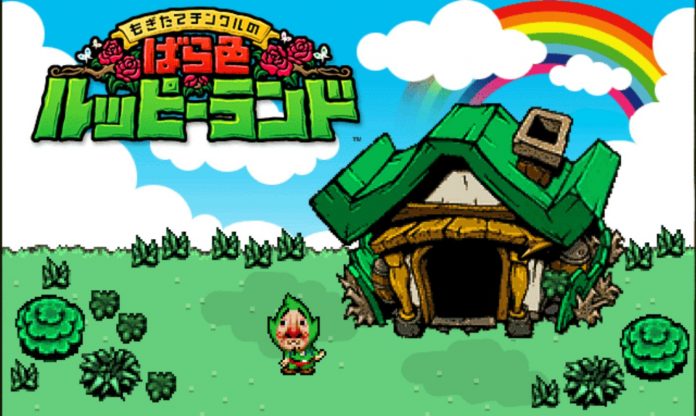 Japanese game company Vanpool announced on May 31 that the company is to be dissolved effective the same day. The company states the dissolution is "due to various circumstances." 
Vanpool was a game company founded by Taro Kudou of Love-de-lic, the studio that worked on the titles Moon: Remix RPG Adventure and UFO: A Day in the Life. Other former Love-de-lic members joined Vanpool as well, and they worked on titles such as Endonesia, Freshly-Picked Tingle's Rosy Rupeeland, and Dillon's Rolling Western. 
Freshly-Picked Tingle's Rosy Rupeeland is a particularly memorable title of Vanpool. The game was developed as a spin-off of The Legend of Zelda series and tells the story of Tingle, a 35-year-old unemployed bachelor who embarks on a journey to collect Rupees, the in-game currency, in order to reach Rupeeland, his dream paradise. The black humour of the plot and unique style of the game contrast the more orthodox story and style of The Legend of Zelda series. Love-de-lic was a company with a distinct flavour, and Vanpool no doubt inherited that unique taste as can be felt in their titles. 
In recent years, Vanpool participated in the development of Dillon's Dead-Heat Breakers for the 3DS in 2018. Following that, they collaborated with HAL Laboratory for the release of several Kirby titles, including Kirby and the Forgotten Land and Kirby's Dream Land. It has been reported that Vanpool was particularly heavily involved in the development of Kirby's Return to Dream Land. (Source, in Japanese). 
Although they had been on somewhat of a hiatus in regard to development of original games, Vanpool had been making their presence felt with their contributions to the Kirby series. Though the dissolution of the company is regrettable, it will be interesting to see what kind of paths the members will choose in the future. 




Written by. Amber V based on the original Japanese article (original article's publication date: 2023-06-01 07:03 JST)