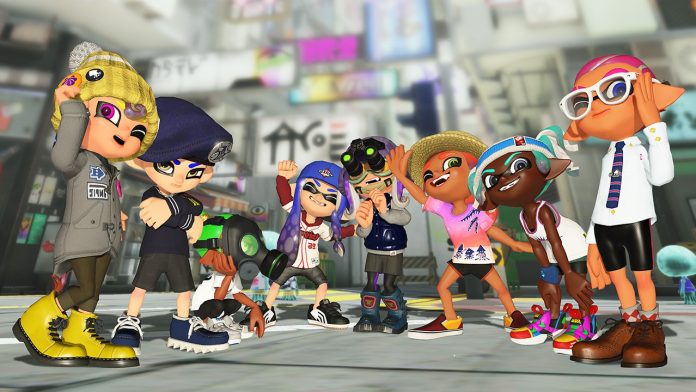 Nintendo's Japanese customer support Twitter account has issued a warning regarding unofficial Splatoon 3 apps. There have been convenient apps created for the Splatoon series that obtain the API from Nintendo's servers, but Nintendo has released a warning against the use of such apps, stressing that they are unofficial.
The Nintendo Switch Online app is the official smartphone app for Splatoon 3. The app can link up with the game and features a variety of functions and player data, like battle records, gear presets, and weapon usage rates. There are even unique, app-only features like the ability to order exclusive gear or check the upcoming Salmon Run schedule.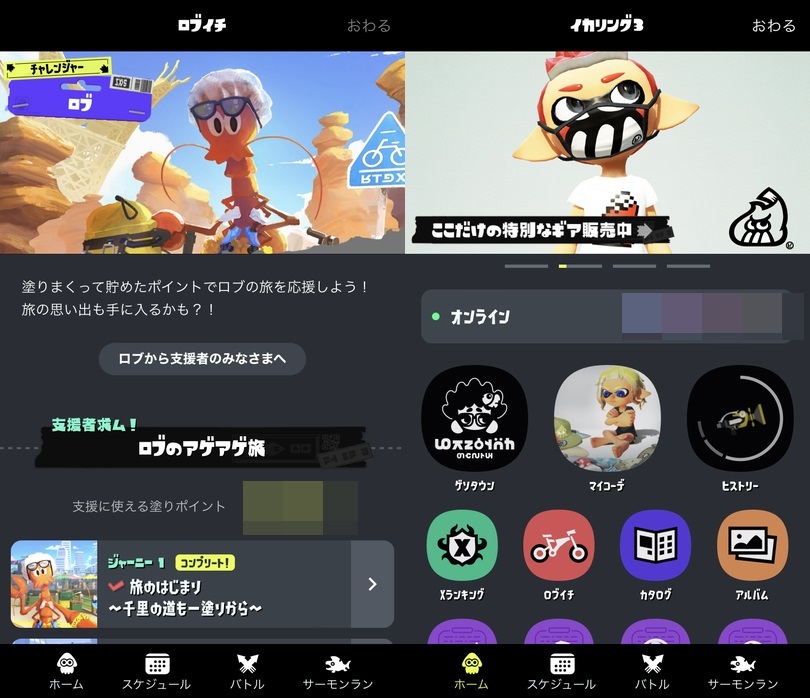 On the other hand, there are also third-party apps that can be used to obtain information from Splatoon 3. We won't mention any specific names, but some of these apps are especially popular. Although the functions and data available in these apps don't differ much from the official app, many players seem to prefer unofficial apps for their improved usability, such as being able to see all the info you want at a glance or the ability to view more detailed battle data.
These unofficial apps pull the official game data from Nintendo's servers. Roughly speaking, they obtain data by confirming the API key and other info found in data transmissions. The API is also used to display the stage schedule and SplatNet Gear Shop items within these apps. However, in order to view individual player data, like battle records, it is necessary to provide your own Nintendo Switch Online ID and password. This means that you are sending personal information to the developer of the app. There is also the risk that an unofficial app could attempt to access other personal information that is stored on your smartphone.
Accordingly, many developers of such apps do explicitly state in the store page description that their app is unofficial and warn of the data risks involved in using it. They also include a disclaimer stating that they take no responsibility for any damage or loss that is caused by using the app, so anyone who chooses to use such an app does so at their own risk. Nintendo alluded to this in their notice, saying, "Please be aware that the use of these apps may compromise your security and personal information, or otherwise cause unforeseen harm." They are essentially providing a warning that they are unable to become involved in any trouble that arises from using a third-party app.
It's true that many third-party apps clearly state that they are unofficial, and some of the most popular ones are even supported by users. At the same time, there are a multitude of these apps. When you search for Splatoon 3 related apps, you come across many unofficial ones, and it's possible that some of these are malicious. There is also the risk that children or those who don't properly read the descriptions could encounter trouble if they mistakenly believe the app to be developed by Nintendo. In this sense, the notice released by Nintendo was probably necessary.
Nintendo also stated that these third-party apps are accessing the company's servers in an unauthorized manner, which makes it sound like they are on guard about this issue. We wonder if some kind of action will be taken against the unofficial apps that prospered in the Splatoon 2 era. Nonetheless, the safest option for players who wish to avoid any kind of trouble is, without a doubt, to use the official Nintendo Switch Online app.




Written by. Marco Farinaccia based on the original Japanese article (original article's publication date: 2023-05-24 13:41 JST)