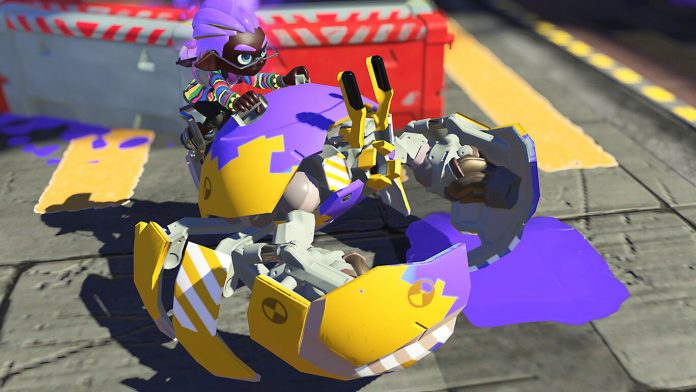 Nintendo has released the patch notes for Splatoon 3's Ver. 3.0.0 and word of the substantial indirect nerfs to the Crab Tank have already become a hot topic among players.
The Crab Tank is a special weapon in Splatoon 3. For a set period of time, players enter the multi-legged Crab Tank and have access to its rapid fire and powerful cannon attacks. It can also curl up into a ball and roll around. It's a powerful special weapon, but it does have its downsides such as the weak point on the back and its low maneuverability.
However, there are a lot of maps in Splatoon 3 where it's difficult to get behind the Crab Tank. When considering how much it excels at frontal attacks, the Crab Tank doesn't have much trouble making its presence known on the battlefield. Because of that and the sheer number of players using it, players have been seen referring to the game as "Crabtoon." Its popularity also often leads to Crab Tank face-offs which are criticized for bringing matches to a standstill.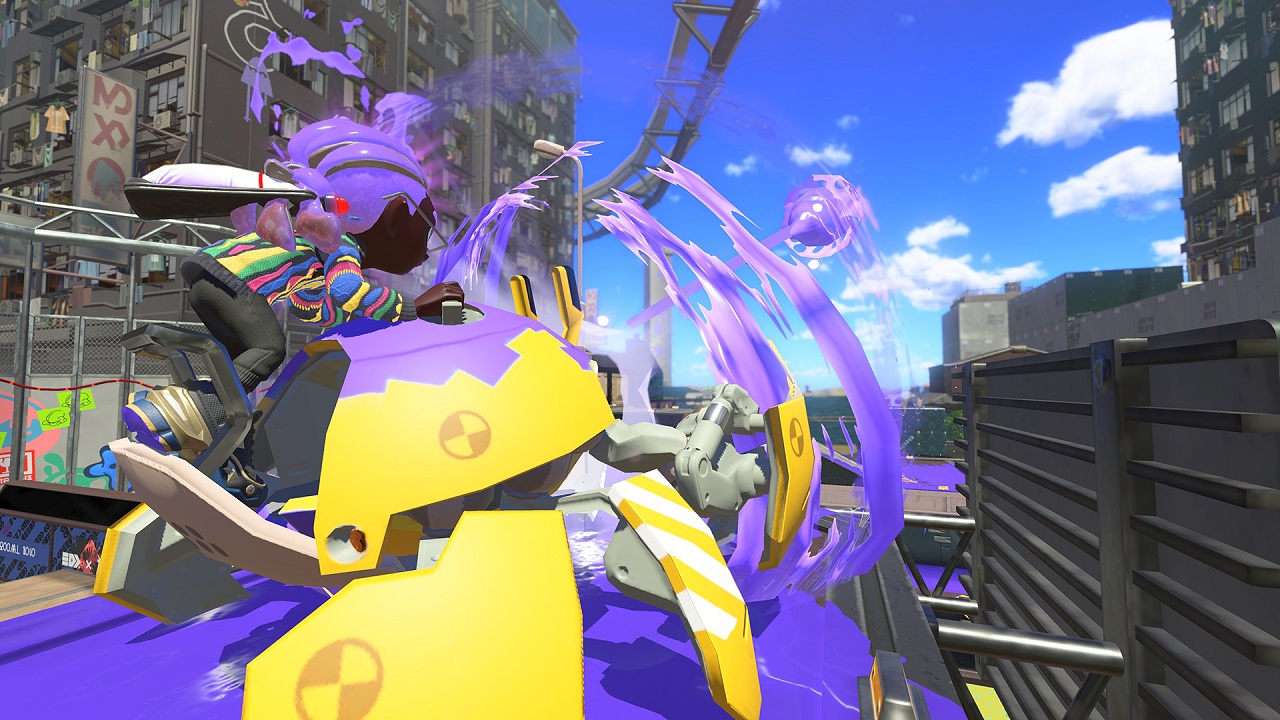 With the Ver. 3.0.0 update, the following three special weapons will deal increased damage to Crab Tank armor.
Trizooka             
Damage dealt to Crab Tank armor increased by about 20%.

Inkjet
Damage dealt to Crab Tank armor increased by about 2.5x.

Ultra Stamp
Damage dealt to Crab Tank armor increased by about 3x.
When it comes to balance changes in Splatoon 3, their approach has generally been to make mild parameter adjustments and observe how it impacts the game. Regarding the Inkjet and Ultra Stamp damage against Crab Tank armor, it's also possible that these figures were initially extremely low. Nevertheless, an increase of 2.5x to 3x is a big change that we don't often see in Splatoon and players on social media have taken notice.


The Inkjet and Ultra Stamp are special weapons that tend to be used for going up against the Crab Tank. The changes were likely made to keep the Crab Tank from dominating these head-to-head matchups. Their approach seems to be to leave the Crab Tank alone but strengthen the counters against it.
Since Splatoon 3's launch, players have long been calling for nerfs to the Crab Tank. This update seems like Nintendo's response to those complaints. Incidentally, the Splash-o-matic, a weapon that dominates Splatfests in Japan, didn't only have its special weapon (the Crab Tank) nerfed, but its Burst Bomb sub weapon was nerfed as well. It will be interesting to see if usage of the Crab Tank and Splash-o-matic decrease going forward.





Written by. Nick Mosier based on the original Japanese article (original article's publication date: 2023-02-27 11:21 JST)