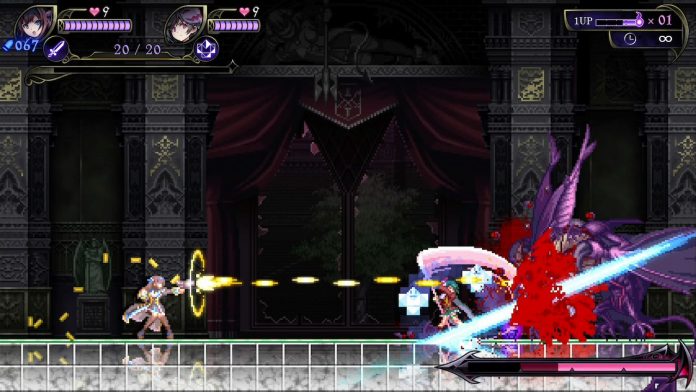 Written by. Nick Mosier based on the original Japanese article (original article's publication date: 2022-08-05 12:00 JST)


Inti Creates has announced Grim Guardians: Demon Purge for PC (Steam), Nintendo Switch, PlayStation 4, PlayStation 5, Xbox One, and Xbox Series X|S. The release window has not yet been revealed.

Grim Guardians: Demon Purge is a 2D action game that takes place in a school that has become a stronghold for demons. The game stars Shinobu Kamizono (voiced by Emi Uema) and Maya Kamizono (voiced by Chinami Hashimoto), two characters who both appear in Inti Creates' Gal*Gun series. These characters are already established as demon hunters in the Gal*Gun series, and with Grim Guardians: Demon Purge, we'll be able to see them in action.
The older sister Shinobu Kamizono uses a long-range rapid-fire submachine gun for her main weapon as a long-range attacker. Her younger sister Maya uses origami to make a variety of weapons and is a technical character skilled in close-range combat. The game supports cooperative play, with players swapping between the two characters when playing single player. There are also linked actions for players to enjoy when playing with someone else.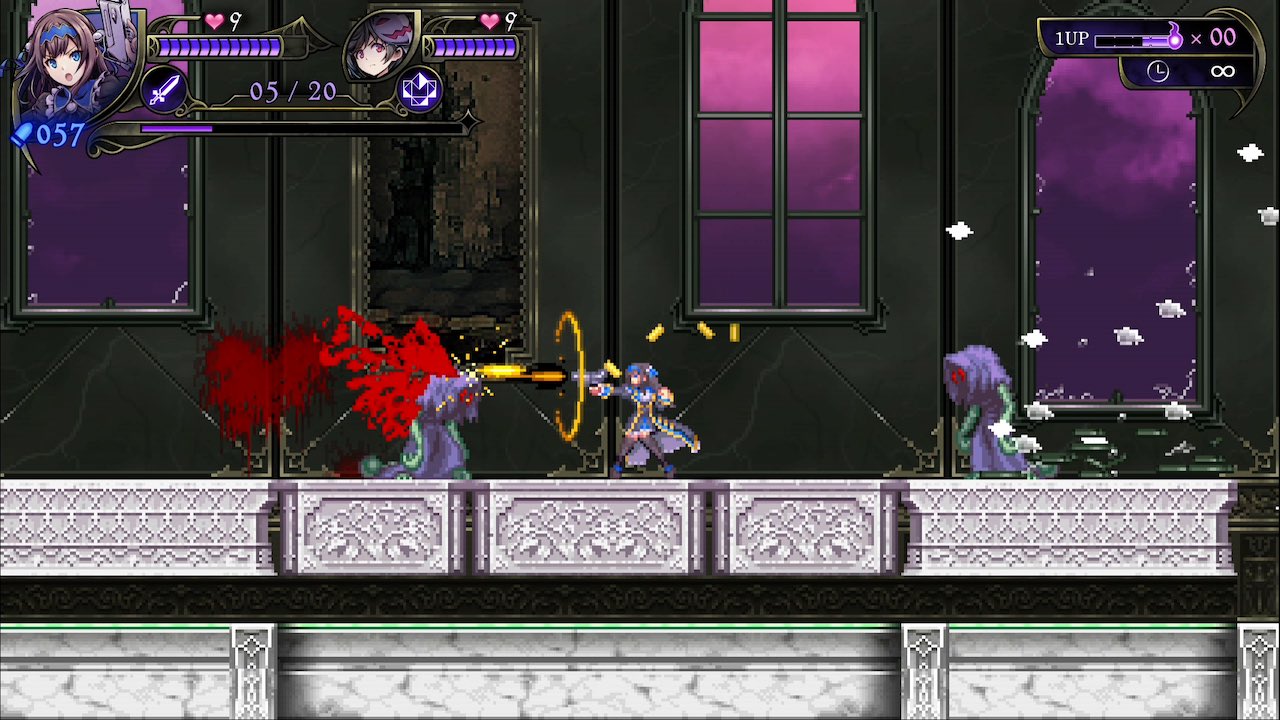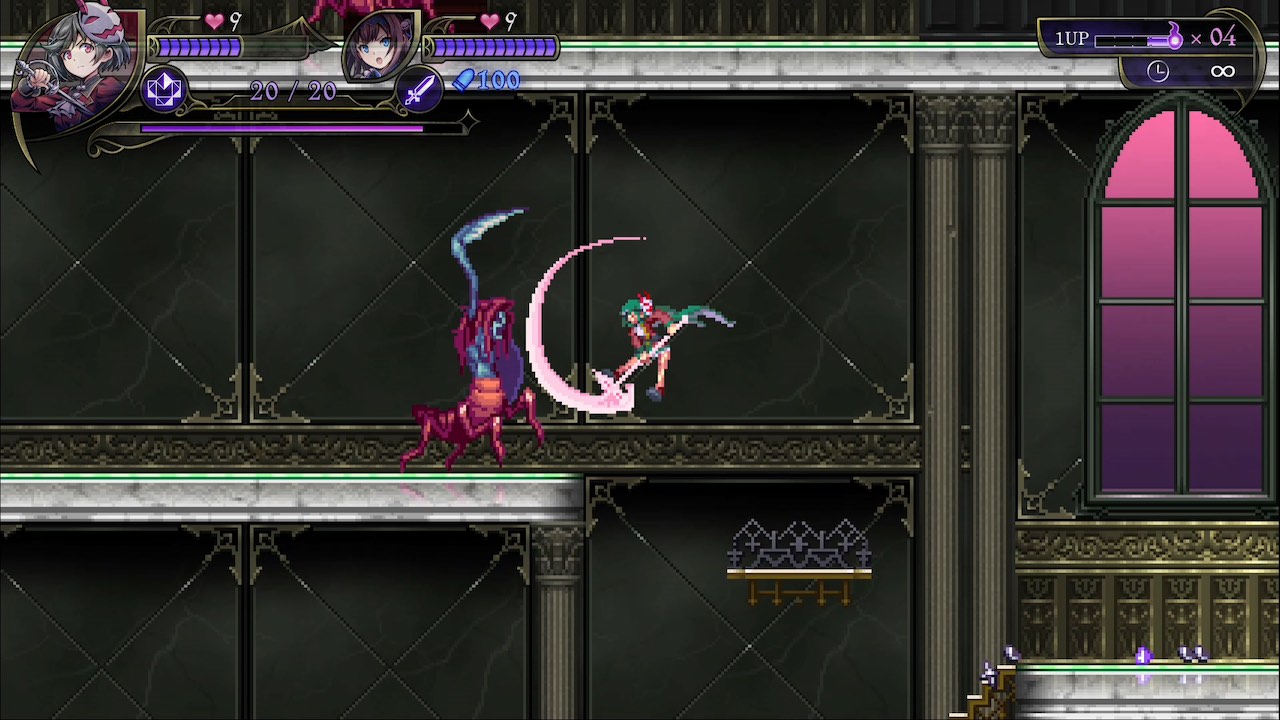 Players set out to return the school back to normal by reaching and facing off against the boss demons that await at the end of each stage. In addition to the linked actions mentioned above, there's a Style System that allows players to select their own difficulty level and gameplay that changes with each run through the game. Plus, it adds an element of horror to the difficult action Inti Creates is known for.
In the released gameplay footage, we can see Shinobu using a bomb-like weapon in addition to her submachine gun. While Maya uses origami to make weapons like swords and spears, there's also a scene where she makes a large paper crane to use as a foothold. We can also see moves in cooperative play like one character jumping from on top of the other to reach higher areas, and it looks like players will be able to revive their downed partners.
While taking on these demons, Shinobu and Maya will learn about why the school was turned into a demon stronghold and what happened to the students that go there.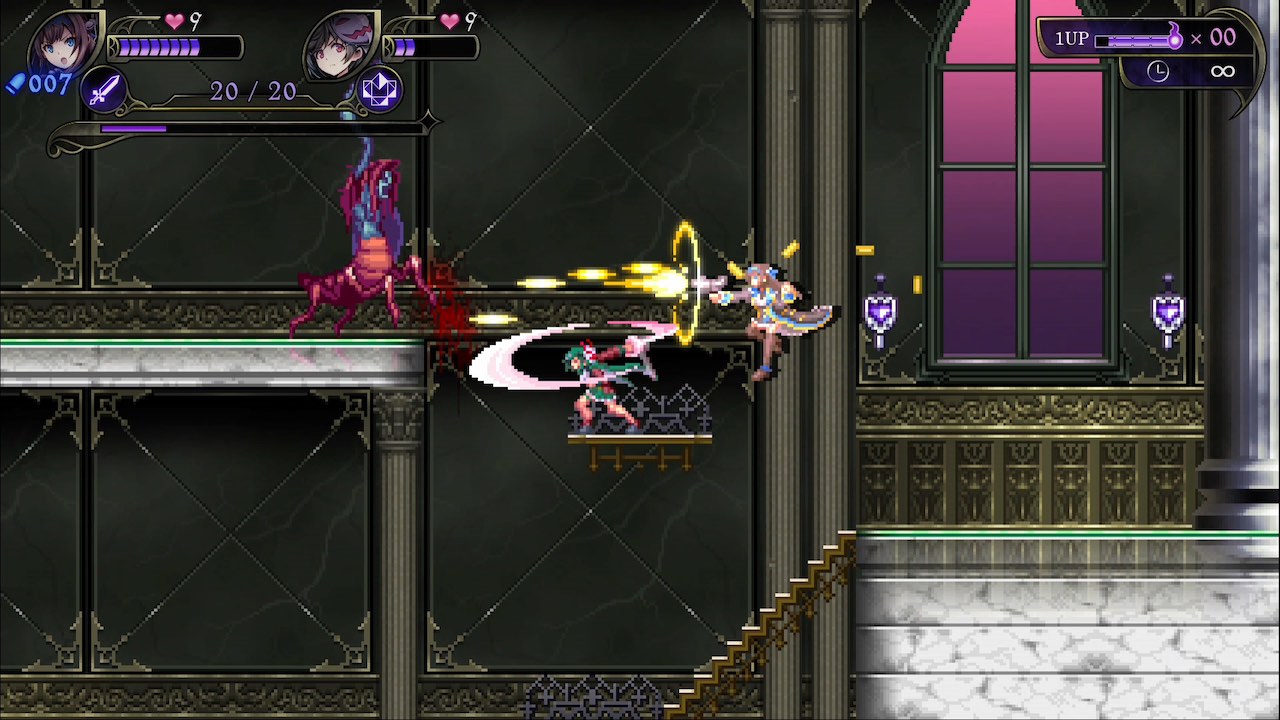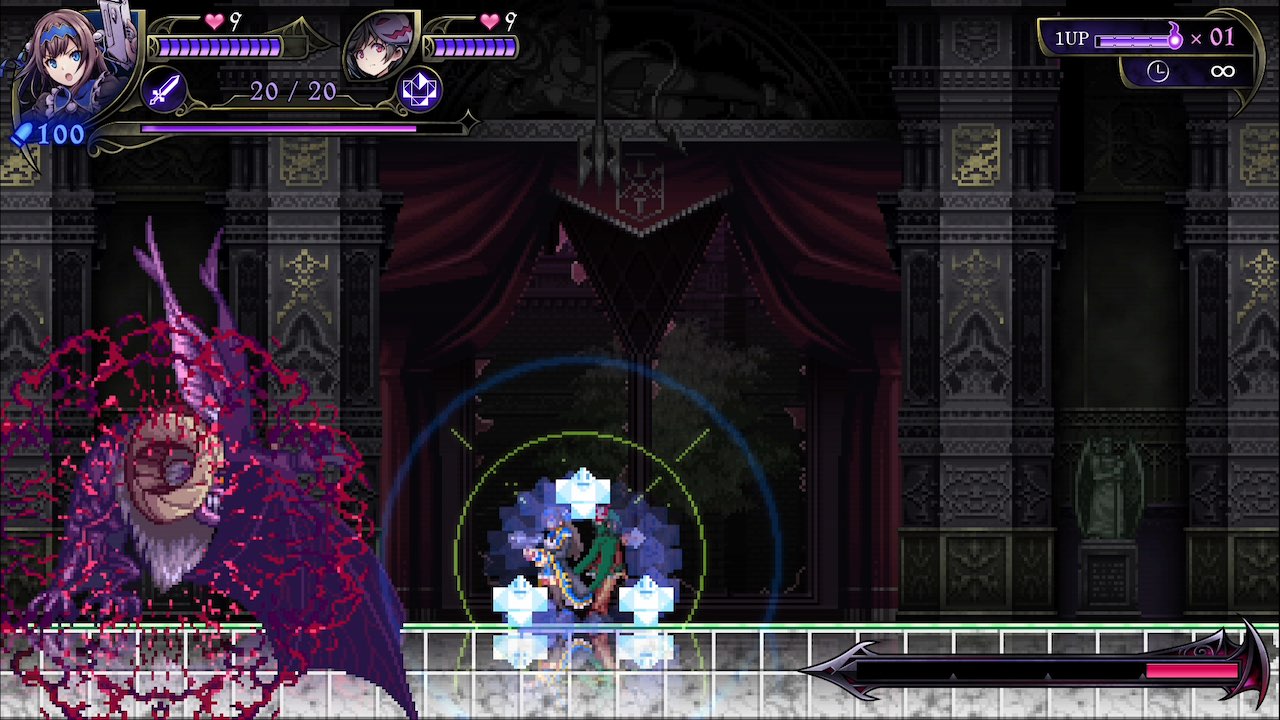 Furthermore, Grim Guardians: Demon Purge will be on display and available to play at the indie game festival BitSummit X-Roads in Kyoto, Japan on August 6 and 7. Players who try the game on the show floor will receive a 56mm button badge of either Shinobu or Maya. BitSummit will be taking place in Kyoto, Japan in the 3rd floor exhibition hall of the Miyako Messe. The booth number for Inti Creates is SV-01, so stop by if you want to give the game a look.
The official website for Grim Guardians: Demon Purge can be found here.


© INTI CREATES CO., LTD. 2022 ALL RIGHTS RESERVED.