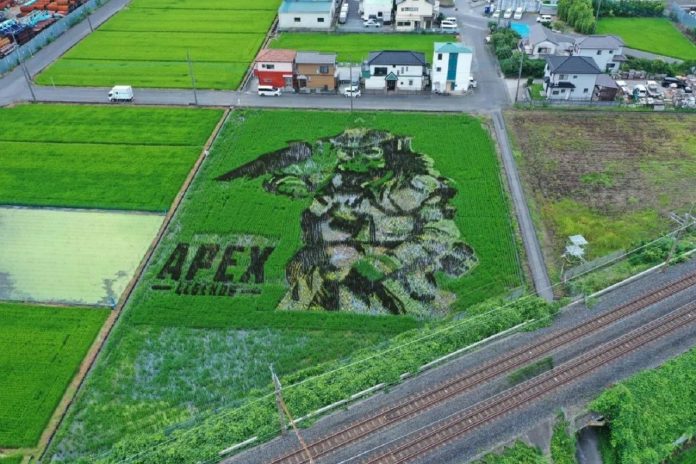 Original Japanese text written by. Ryuki Ishii
Translated by. Marco Farinaccia


Rice paddy art featuring the Legend Bloodhound from Apex Legends has been created in Koshigaya City, Saitama prefecture, Japanese news sites Yorozoo and EAA!! report.
The rice paddy art is part of a promotional campaign by Electronic Arts. In addition to the 50×50 meter Bloodhound artwork, there is also a separate paddy that features a huge 40×40 meter QR code that links to the game's official website. Yorozoo spoke to one of the people involved and learned that it was the first time in Japan that rice paddy art has been used to depict a QR code.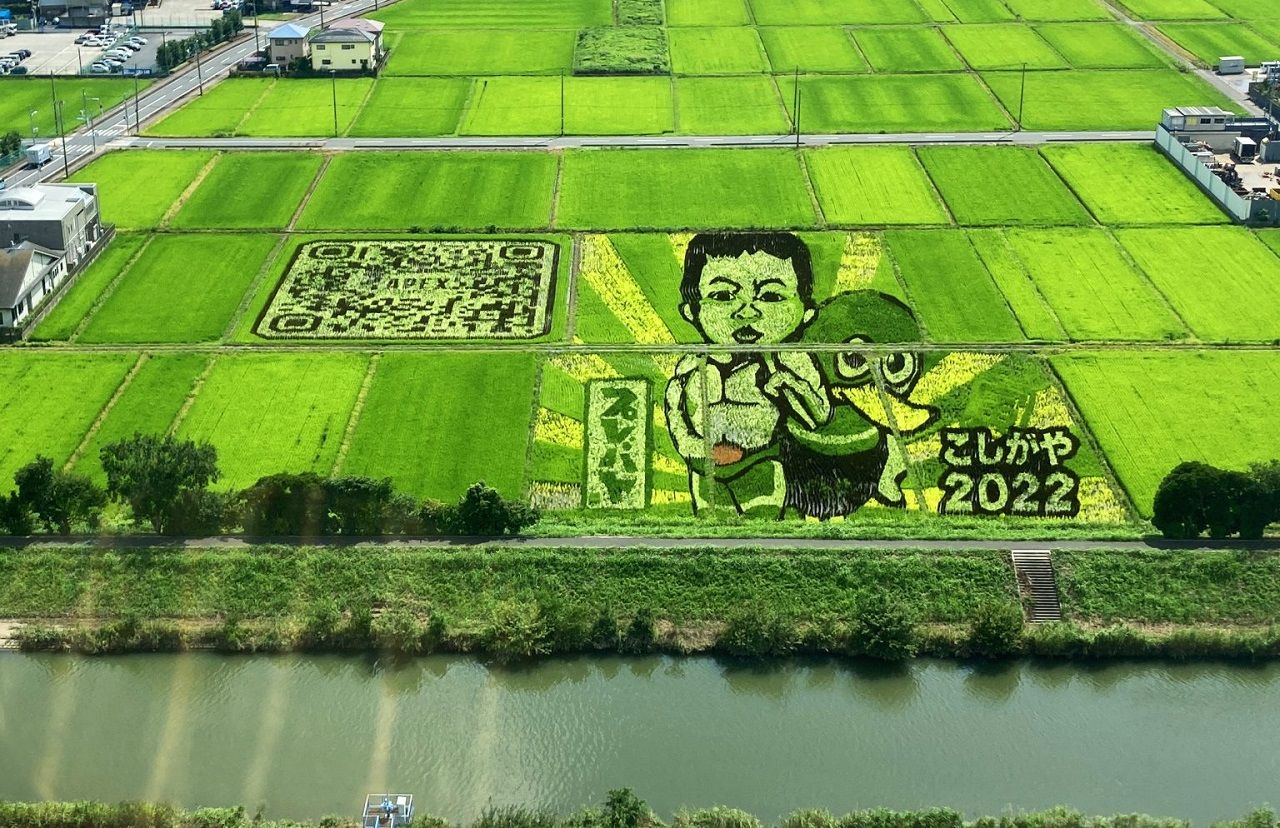 Many players of the game will know that the Legend with the biggest connection to Japan is Valkyrie (Kairi Imahara). When EAA!! asked EA if there was a reason that Valkyrie wasn't used for the artwork, they replied, "We did consider Valkyrie, but decided it would have been too difficult to properly depict her face in rice paddy art."
In Koshigaya City, the fallow fields of summer have been used to create Koshigaya Rice Paddy Art each year since 2010. The fields are envisioned as giant canvasses and rice plants of different colors are used in order to create images and letters. There is an 80-meter-tall observation deck from which visitors can view the artwork below as well as the surrounding areas of Koshigaya City. It is even possible to see the artwork from within a train carriage on the JR Musashino Line. While the artwork is created as part of promotional collaborations, it also serves as a tourist spot.
In addition to the Apex Legends piece, the 2022 Rice Paddy Art includes a design that was based on some roller shutter art that exists in Koshigaya City. In 2021, Saitama prefecture served as the site for basketball events in the Tokyo Olympics, so the rice paddy art featured a design that included the basketball manga, switch, and the logo of the Koshigaya Alphas, a team that competes in Japanese basketball's B.League.
Apex Legends is an incredibly popular game in Japan, and EA is taking extra promotional efforts in the country. Besides the many limited-time pop-up shops, in July this year, the world's first Apex Legends collaboration café, Nessie Cafe, was opened in Tokyo. As the name implies, it is a café themed around the mascot character Nessie. The rice paddy art is the latest promotional project for the game and once again carries a unique Japanese feel.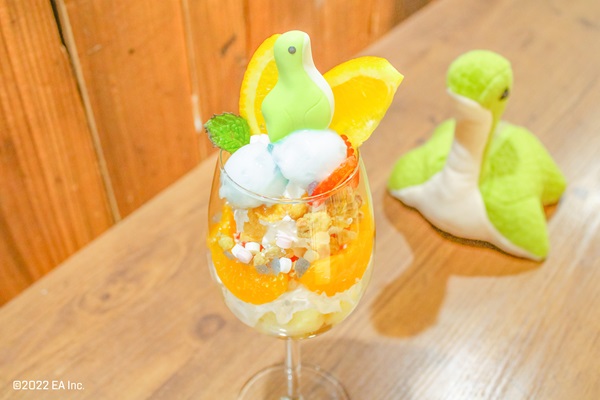 Season 14 of Apex Legends, titled "Hunted," is scheduled to launch on August 9.