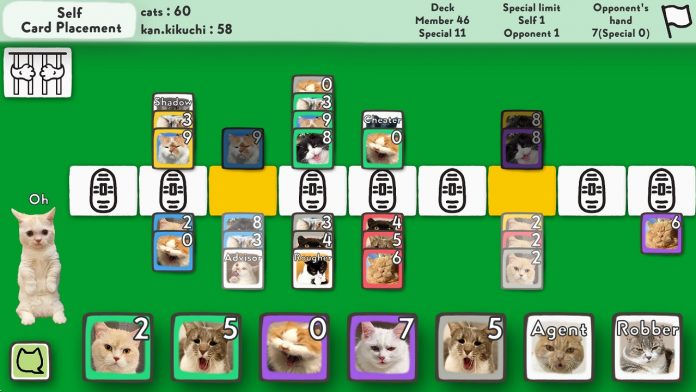 Written by. Marco Farinaccia based on the original Japanese article (original article's publication date: 2022-07-17 12:43 JST)

Japanese solo game developer kan.kikuchi has announced that Cats Yakuza – Online card game will be released on July 30 (JST). The game will be available on PC (Steam), iOS, and Android, and will support multiple languages, including English and Japanese.
Cats Yakuza is an online card game where players compete against one another using cards that feature images of real cats. Players take turns playing cat cards from their hand and aim to build combinations of three cards. Detailed rules have yet to be revealed, but the game is described as being similar to poker or mahjong, so it seems like victory is decided based on the strength of the combinations that you create.
However, the game is not just a simple matter of building a strong hand, as there are a variety of tactics like choosing which cards to hold on to depending on what cards you have in your hand and what is on the table. It appears as though there are even cards that possess special effects.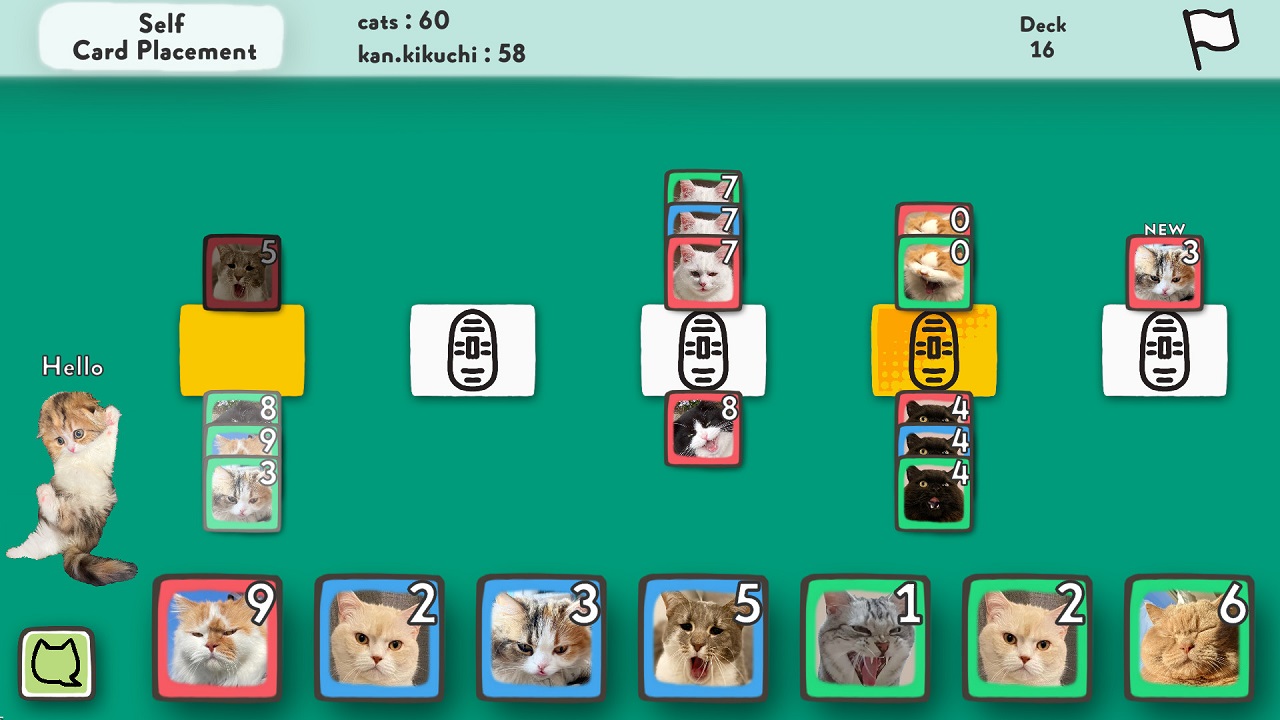 Game modes include the highly strategic Yakuza Mode and the quick and simple Naughty Mode, which is more luck based. You can play online and challenge players from around the world as well as have private matches against friends. The game supports cross-platform play and also has a ranking system that is based on your wins and losses.
Developer kan.kikuchi previously released VR games Chupa Chupa VR and SLASH OF BULLET and was also involved in other projects such as Picontier and Kamiko, but Cats Yakuza certainly carries a different feel to those titles. Based on kan.kikuchi's previous tweets, it seems like this is a cat game created by someone with a big love of cats.


The Steam page for Cats Yakuza can be found here.