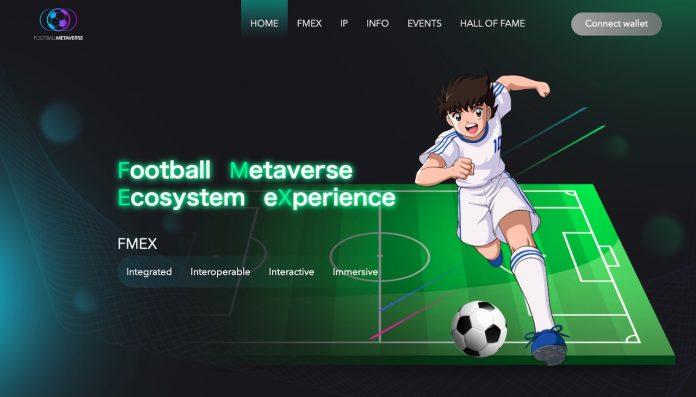 Written by. Marco Farinaccia based on the original Japanese article (original article's publication date: 2022-06-18 19:32 JST)


The official Twitter account for the soccer manga and anime Captain Tsubasa has notified fans that NFTs featuring art from the series are being illicitly sold.
The message refers to NFTs that use artwork from the series and have been created by two NFT companies, Football Metaverse and MANGAVERSE. Based on their activities on social media, it appears that both companies are operating together in regard to the NFT artwork. Football Metaverse has repeatedly conducted large-scale promotion on their official site and on Twitter, stating that they are producing NFTs that feature art from Captain Tsubasa.
However, according to the official Captain Tsubasa Twitter account, neither of these companies are permitted to create Captain Tsubasa NFTs as the rights to the IP are held exclusively by TSUBASA Co., Ltd. In other words, these companies are trying to sell NFTs that feature images of Captain Tsubasa characters without the permission of TSUBASA.
According to Yoshihiro Iwamoto, the representative director of the TSUBASA company, there had been discussions between the company and Football Metaverse beginning a few months ago, but the NFTs that Football Metaverse are making are illicit and the rights that they claim to possess are fraudulent. Iwamoto revealed his dismay at the way Football Metaverse seems to have ignored the warning that they received, tweeting, "So they are just going to keep trying to sell them… I'm astonished." 

NFTs (non-fungible tokens) are digital tokens that cannot be falsified or duplicated and are created and traded through the use of blockchain technology. NFT art refers to NFTs that are linked to image data. In recent years, even some games have begun to adopt NFT technology.
The matter described earlier in this article concerns the attempted sale of NFT art that uses images of characters from Captain Tsubasa. People are able to purchase NFTs that are linked to these images, though this does not mean that they own the copyrights to the actual artwork, of course. Even so, if the images from Captain Tsubasa are being used without permission, then that would mean that these are counterfeit NFTs.
However, in May of this year, Football Metaverse announced that it had secured the rights to create Captain Tsubasa NFTs via the cooperation of New Chinese Fund and Enoki Films. New Chinese Fund appear to possess the publishing rights to some anime IPs, but their connection to Captain Tsubasa is unclear.
Following their announcement, Football Metaverse has continued to promote the Captain Tsubasa NFTs. They have also enlisted the support of former English soccer player Michael Owen and former Dutch soccer player Wesley Sneijder as ambassadors for the project. Captain Tsubasa is a series that enjoys popularity all over the world, and it is common to hear about international star soccer players who are fans. These NFTs seem to have drawn quite a lot of attention from all over.
On June 17, Football Metaverse released a statement in response to the warnings issued to fans by TSUBASA and others. They said that they understand the concerns from the community regarding their creation of Captain Tsubasa NFTs and that "Matters relating to IP are always complex and we seek the community's patience while we clarify this issue with the creator."
Football Metaverse seems to believe that they have acquired the rights to create and sell Captain Tsubasa NFTs through valid means. However, the rights holder TSUBASA doesn't seem to think so. As for how things ended up in this situation, we have no choice but to wait for further explanation from Football Metaverse.