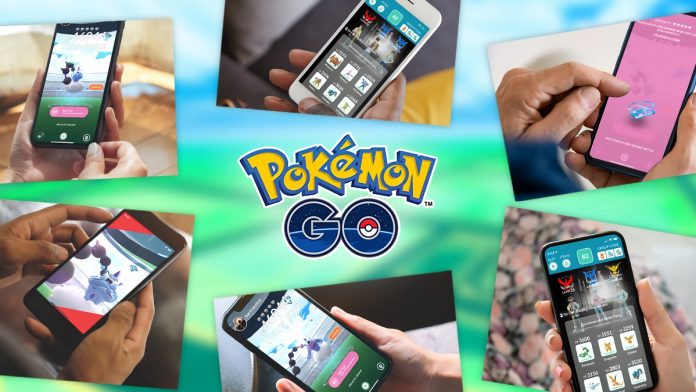 Written by. Marco Farinaccia based on the original Japanese article (original article's publication date: 2022-05-20 13:41 JST)


The price of a bundle of three Remote Raid Passes in Pokémon GO has seen a sudden price increase. Players of the game have voiced their displeasure regarding the change on social media.
Pokémon GO is a location-based game developed by Nintendo and Niantic. The game includes a mode called Raid Battle where players cooperate with each other in order to take down powerful Boss Pokémon.
To participate in a Raid Battle, players must have either a Raid Pass, Premium Battle Pass, or Remote Raid Pass. The regular Raid Pass is obtainable for free, but only one can be held at a time, while the other two types must be purchased with real money. Since Pokémon GO is a location-based game, players are required to actually travel to the location where the Boss Pokémon appears. However, a Remote Raid Pass allows a player to participate in a raid remotely.
Remote Raid Passes were first added to the game in April 2020, and the new item was likely created to allow players to continue enjoying the game even while at home due to the outbreak of the pandemic. At the time, Niantic released a comment stating, "Our team is hard at work to address your feedback, as well as create new and exciting gameplay that can be enjoyed both from home and when you're able to go out and explore again."
Players can use a paid currency known as PokéCoins to purchase Remote Raid Passes from the in-game shop. The passes have long been available at a price of 100 PokéCoins for a single pass and 250 coins for a bundle of three passes, but on May 19 the price of the bundle was raised to 300, an increase of 50 coins.
This update was met with a mixed reaction from players, most of whom expressed disappointment or outrage at the change. On Twitter, some claimed that the change was too sudden, and others noted that there was no longer any benefit to buying the bundle over individual passes. Some players found the lack of prior notice about the change to be an issue.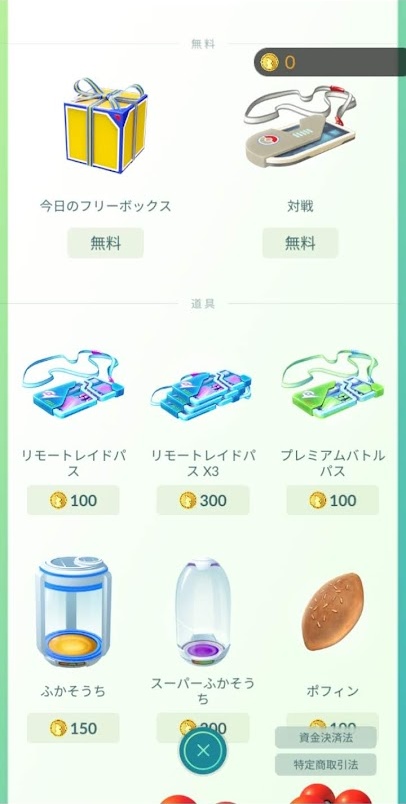 Also on May 19, Niantic made an announcement on the game's official site stating that "starting on May 23, the shop's 1 PokéCoin Event Box will no longer include Remote Raid Passes and will instead feature a rotating array of items."
An Event Box is a special weekly bundle that can be purchased for only 1 PokéCoin and contains a variety of different items in addition to a Remote Raid Pass. While this announcement did not mention the price increase of the Remote Raid Pass bundle, it is clear that this change is being implemented to make it more difficult to obtain Remote Raid Passes.
In the above-mentioned announcement, Niantic also included the comment, "Now, we're excited to get back to playing together in person." In a complete change from their comments at the time Remote Raid passes were added to the game, they are now urging players to return to playing the game outdoors. It is likely that Niantic believes that the situation regarding the pandemic has changed, and that it is now time for them to rethink the implementation of Remote Raid Passes.
Additionally, the current 100 PokéCoin price for a single Remote Raid Pass is, in fact, a discounted price, with Niantic stating at the time that "Remote Raid Passes will be available to buy individually at the special discounted price of 100 PokéCoins." It is likely that this was also done in response to stay at home orders during the pandemic as a means to make it easier for players to obtain Remote Raid Passes. If Niantic continues to encourage people to play the game outdoors from now on, it's possible that this discounted price may also be changed.
As with all games with microtransactions, the price of items can be a sensitive topic. Price increases are actually quite rare, so the backlash among players is understandable, especially when they were not given adequate prior notice. After these items stayed at the same price for around two years, players had already considered them to be fixed prices. Will Niantic listen to these concerns and come to reconcile with the opinions of their players?