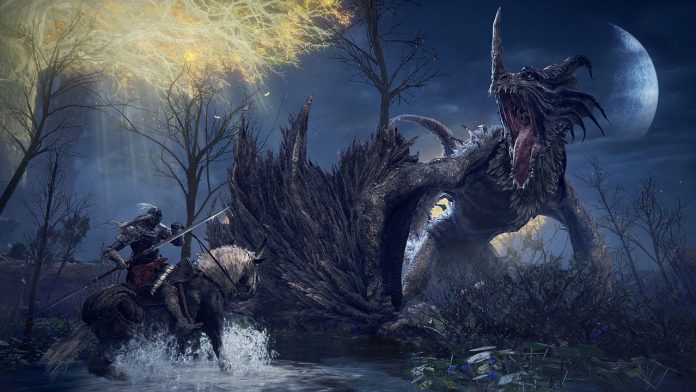 Written by. Ryuki Ishii based on the original Japanese article (original article's publication date: 2022-05-11 18:30 JST)

Elden Ring shipped far more units than Bandai Namco Holdings expected, according to the company's recent financial report for the fiscal year ended March 31, 2022. The presentation file for the investor briefing states that their initial projection was 4 million units but ended up shipping 13.4 million in about a month (February 25 – March 31).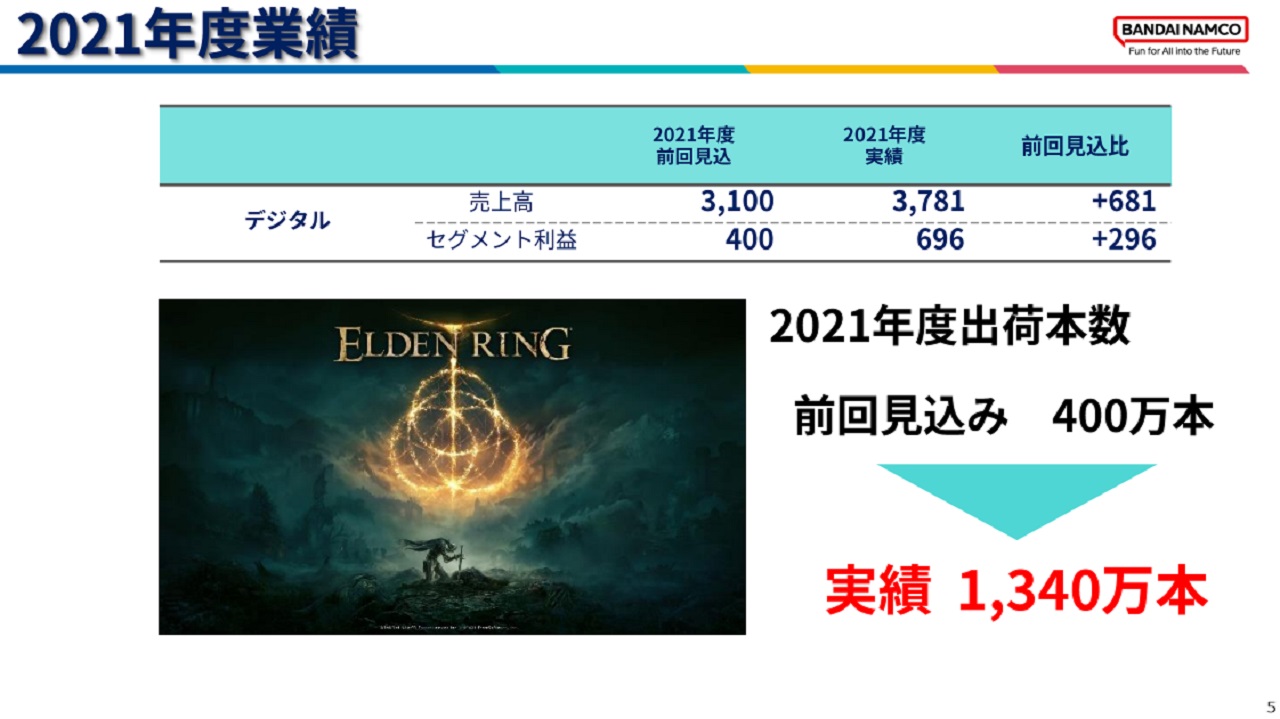 This resulted in net sales and profit numbers for Bandai Namco Holdings far exceeding the previous projections. The forecast for the recurring profit was 99 billion yen but ended up with 133.6 billion yen (around $1 billion) as the actual result.
"In the Digital Business, the home video game title ELDEN RING released in the fourth quarter of the fiscal year ended March 31, 2022, achieved results considerably higher than the number of sales units for the fiscal year ended March 31, 2022 projected on February 8, which contributed to the overall results."
The open-field action RPG Elden Ring was developed by FromSoftware and published by Bandai Namco Entertainment outside of Japan. An ambitious title with a larger scale and higher sense of exploration than the developer's previous titles, in addition to the involvement of George R. R. Martin for world-building.
The game has lived up to its expectations for many critics and players, judging from the reviews, and topped the Steam top sellers' chart for quite a long time. The concurrent player count on Steam remains high to this day, showing the game's long-lasting popularity.
2016's Dark Souls III sold 10 million units in two years, which in itself is impressive, but Elden Ring is going way beyond the success of its predecessors in terms of sales.