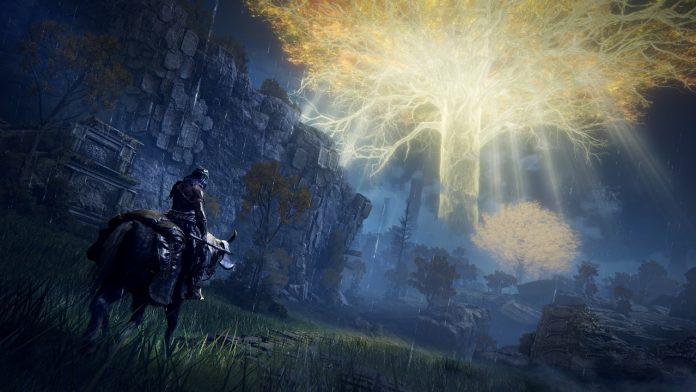 Written by. Ryuki Ishii based on the original Japanese article (original article's publication date: 2022-04-27 18:09 JST)

FromSoftware has released a new Ver.1.04.1 update for Elden Ring, and it mainly fixes bugs that were found in the previous Ver.1.04.
First of all, they fixed a bug "in which the effect duration of the Cerulean Hidden Tear was revised downward." Cerulean Hidden Tear normally eliminates FP consumption for 15 seconds, but players have been reporting that the effect lasts for less than 10 seconds after applying the Ver.1.04 update. FromSoftware confirmed afterward that it was mistakenly nerfed (related article), and this latest update seems to be a hotfix for it.
Secondly, they "Fixed a bug with Malenia, Blade of Miquella in which her HP was not healed correctly in the online multiplayer environment." Players have been reporting after Ver.1.04 that Malenia will heal herself even when her attacks don't land (related article). Hopefully, applying the latest patch will resolve this issue as well.
They also fixed a bug "that caused some bosses to die at unintended times." It's likely referring to an issue where some bosses, including Fire Giant, die instantly after reducing their HP to a certain extent using the bleed effect. It seems like the bug where Elden Beast freezes under certain conditions has been fixed as well.
The full patch notes can be found here.

Bug Fixes

・Fixed a bug in which the effect duration of the Cerulean Hidden Tear was revised downward

・Fixed a bug with Malenia, Blade of Miquella in which her HP was not healed correctly in the online multiplayer environment

・Fixed a bug that caused some bosses to die at unintended times

・Fixed a bug that prevented the boss "Elden Beast" from working properly under certain circumstances

・Fixed some texts
related article:
Elden Ring is getting tons of mods, from boss randomizers and VR to seamless co-op
Elden Ring Ver.1.04 is now live, bringing balance changes & new event phases for NPC "Patches"