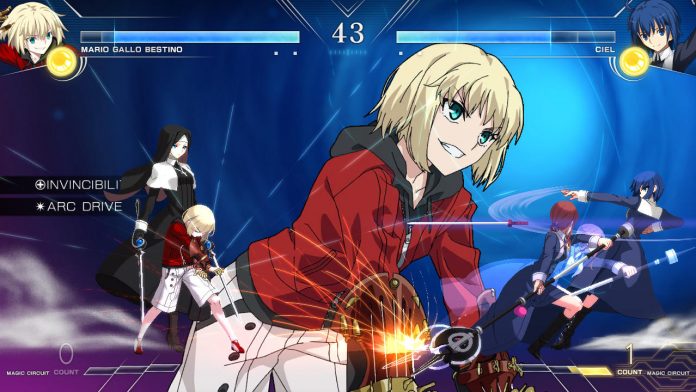 Written by. Ryuki Ishii based on the original Japanese article (original article's publication date: 2022-04-10 20:43 JST)

[Update 2022/04/14 16:17 JST]
A thorough list of character and battle system balance adjustments included in the April 14 game update has been released:
[Original Text 2022/04/10 20:50 JST]
Project LUMINA (Notes, Aniplex, and Lasengle) has announced that MELTY BLOOD: TYPE LUMINA will receive a free content update on April 14 at 15:00 JST (April 13 at 23:00 PDT). The update will add Powered Ciel and Mario Gallo Bestino to the roster, bringing the total count of playable characters up to 18.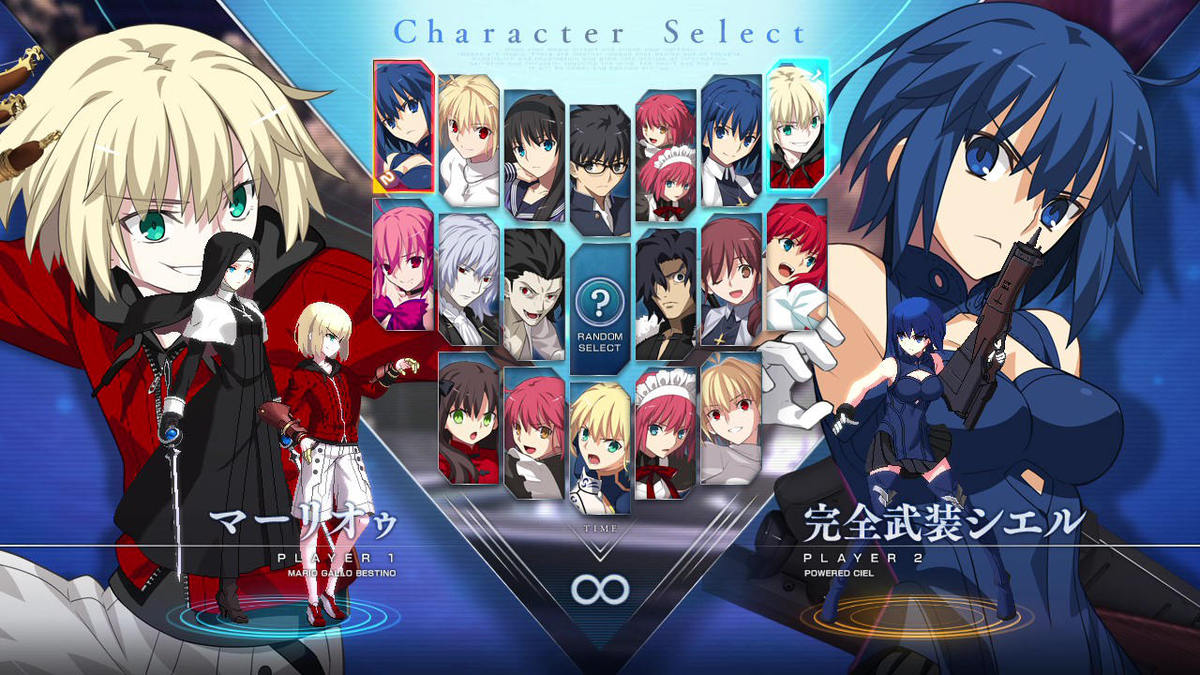 MELTY BLOOD: TYPE LUMINA is a 2D fighting game based in the world of Tsukihime –A piece of blue glass moon– and is the latest game in the MELTY BLOOD series. It brings the series into high definition with all-new character visuals. On the gameplay side of things, the battle system has been revamped and implements a simple-to-execute combo system. The development is being handled by FRENCH-BREAD with a story penned by Kinoko Nasu for the story mode. According to a previous press release, the game has sold over 270,000 copies worldwide.


Powered Ciel is a returning character and a demon-killing executioner known for using the conceptual weapon "Seventh Holy Scripture." Unlike previous titles in the series, she's now capable of using weapon forms other than the iconic Pike Bunker.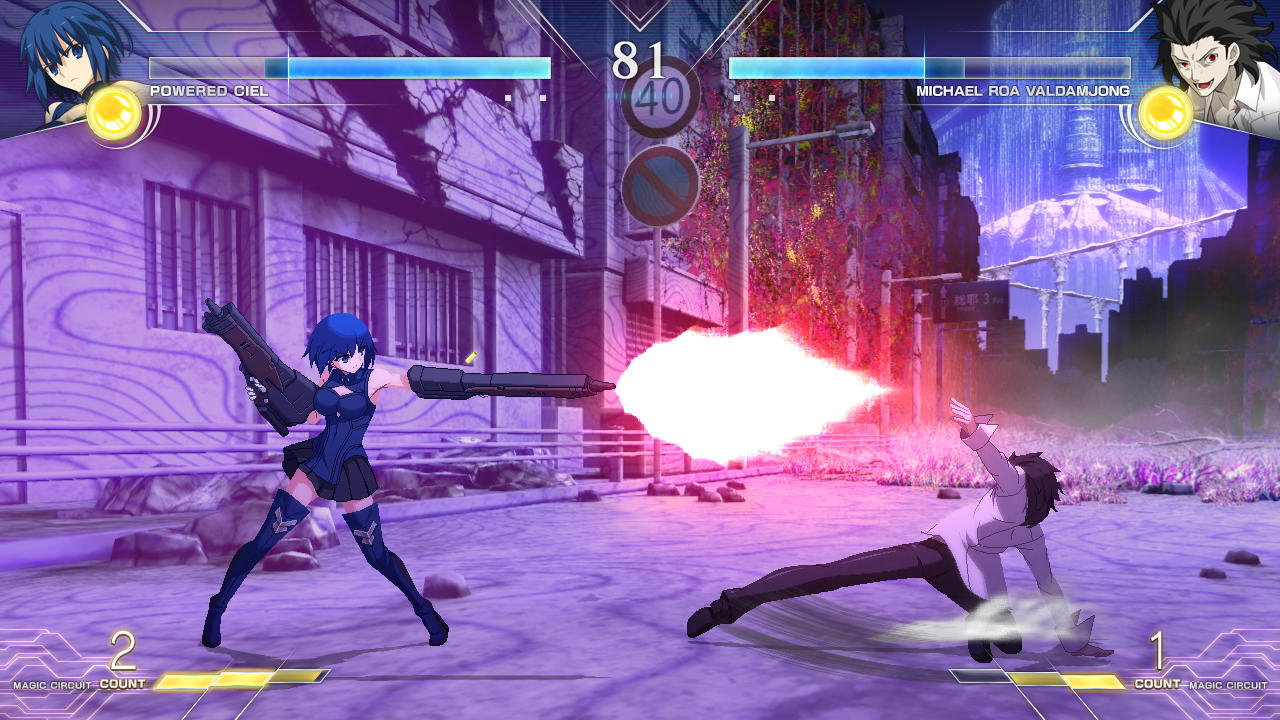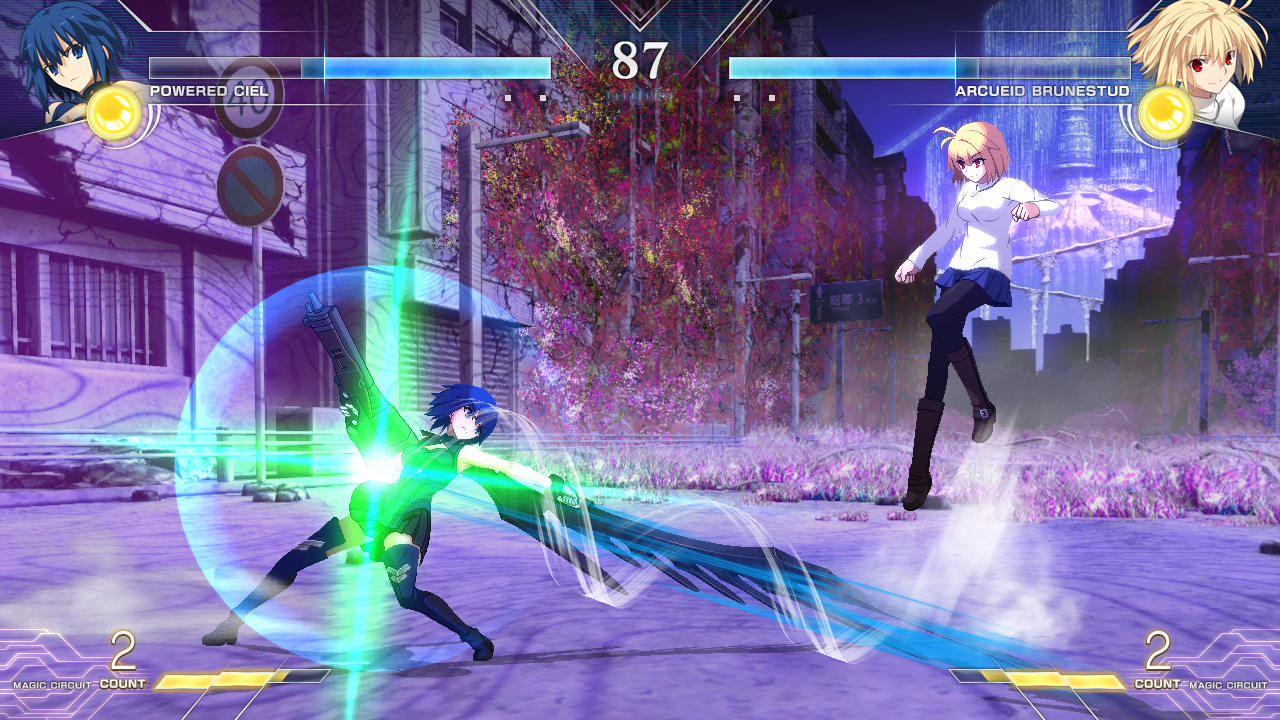 The developers describe her as a "high-power type that muscles through fights with Super Armor and unguardable attacks, all while dominating foes with varied weaponry." She excels at aggressively pursuing enemies while keeping opponents under pressure with magical lightning attacks, as well as gun, blade, and pile driver, which can be switched between on the fly.
Her Arc Drive, Seventh Holy Scripture – Four Causes Pilgrimage, hits enemies at close range, and "its damage increases massively when used in a combo with gap-closing techniques." Her Last Arc is called Calvaria Galgalim: Guillotine, and it can be used to strike down enemies with Ciel's ultimate magical technique.
Mario is a prominent character from Tsukihime –A piece of blue glass moon– making his debut in the MELTY BLOOD series. Mario is an Acting Prelate of the Holy Church who uses a Piano Machine to control his subordinates (Sisters) like marionettes. The developers describe him as a "technical, speedy character that dominates the field controlling a massive number of Sisters." His primary weapon is the Piano Machine, and he excels in medium- to long-range battles.
His Last Arc is called Puppeteer (Human), and it takes control of multiple Sisters to attack enemies consecutively. And Mario's Arc Drive is called Puppeteer (Doll), which takes control of Noel to attack enemies. "Its long reach allows players to incorporate it into combos easily, or use it to finish combos and boost their damage," explains the developers. "Watch for Noel's humorous expressions, movements, and spoken lines when the Piano Machine takes control!"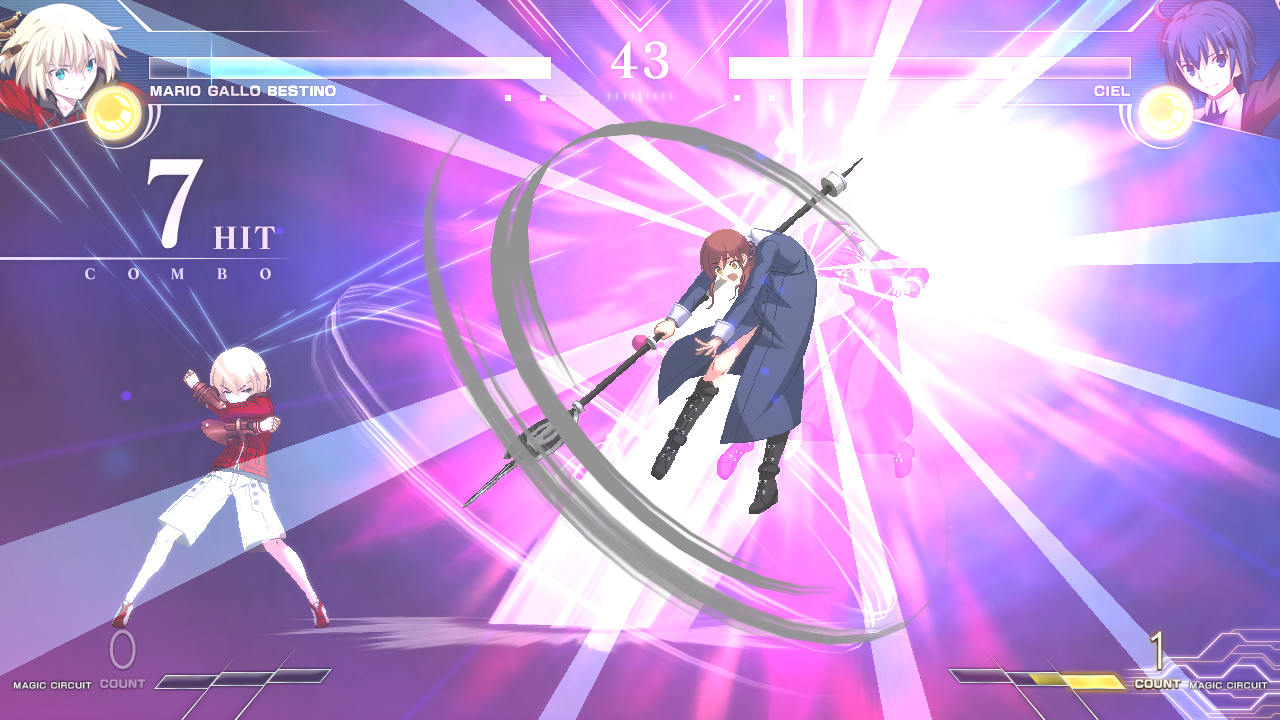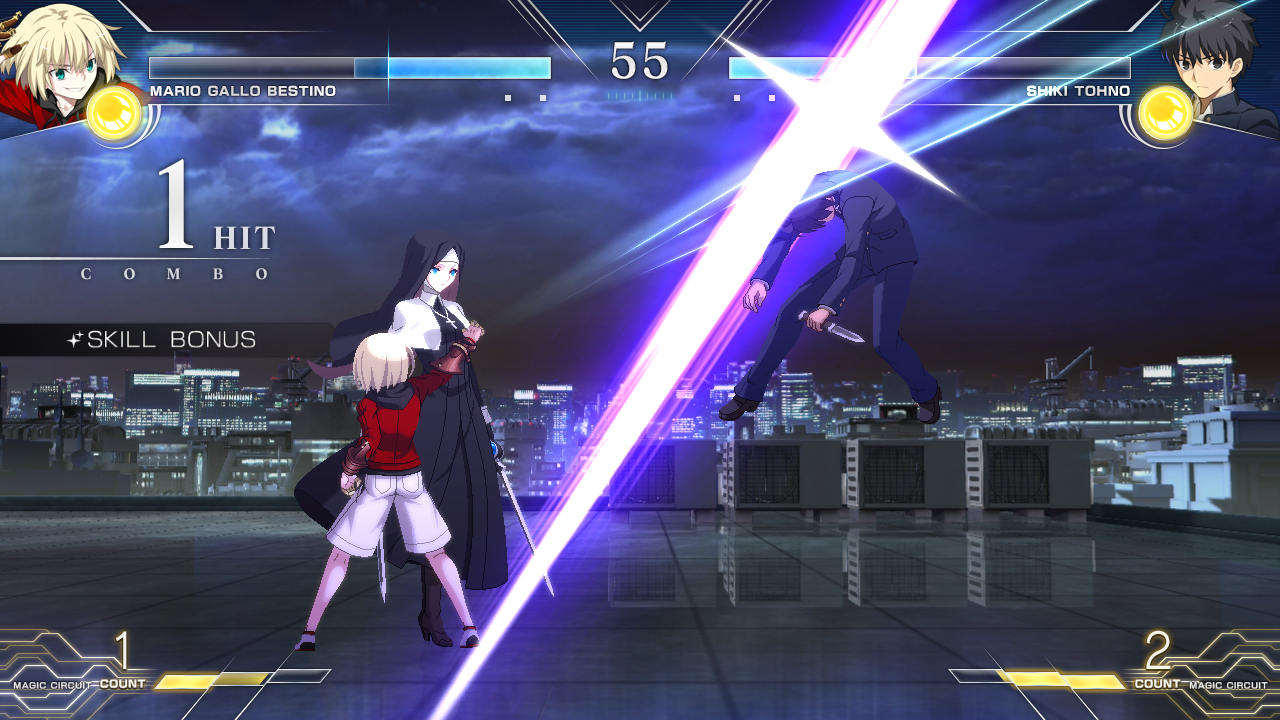 MELTY BLOOD: TYPE LUMINA is currently available on PS4, Xbox One, Nintendo Switch, and PC (Steam). Powered Ciel and Mario Gallo Bestino will join the roster on April 14 (JST) as a part of the game's second free content update. Stories for each character and new stages ("Battle at the Threshold" and "Actions in the Lower World") will also be added, along with various balance adjustments, 5 new color variations, and 5 color palettes for all characters. Round Announcements DLC for Powered Ciel and Mario will also become available on April 14 for $2.99 each.