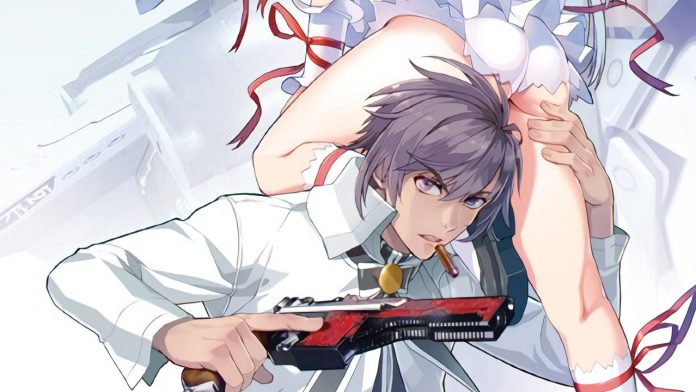 Written by. Eugene Kamei-Oser based on the original Japanese article (original article's publication date: 2022-04-04 14:19 JST)

Scenario writer Jin Haganeya announced on Twitter that he has resigned from Nitroplus. According to his tweet, he will now work as a freelancer. It seems that he will not be completely withdrawing from working with Nitroplus either.
Jin Haganeya worked for the Japanese game developer Nitroplus as a scenario writer and wrote the script for Deus Machina Demonbane, an R-18 rated super-robot adventure game released in 2003. Since then, he has worked on scenarios such as the PS2 port Kishin Houkou Demonbane, the sequel Kishin Hishou Demonbane, and the spin-off game Guilty Crown: Lost Christmas, from the Guilty Crown TV anime. In recent years, he has worked on the series' composition and part of the script for the anime version of Azur Lane, as well as part of the script for Guilty Crown and Katsugeki/Touken Ranbu. As Nitroplus expanded, Jin expanded his range of works too.
As mentioned earlier, he will continue to be involved in Nitroplus productions. Specifically, a collection of reference materials announced as one of the 15th-anniversary projects for Deus Machina Demonbane is currently in production to be delivered soon. He is also one of the scriptwriters for Touken Ranbu -Reimei-, the second installment of the theatrical live-action series based on Nitroplus' Touken Ranbu -ONLINE-. We look forward to seeing more of his work in the future, including his Deus Machina Demonbane related works and other Nitroplus works.