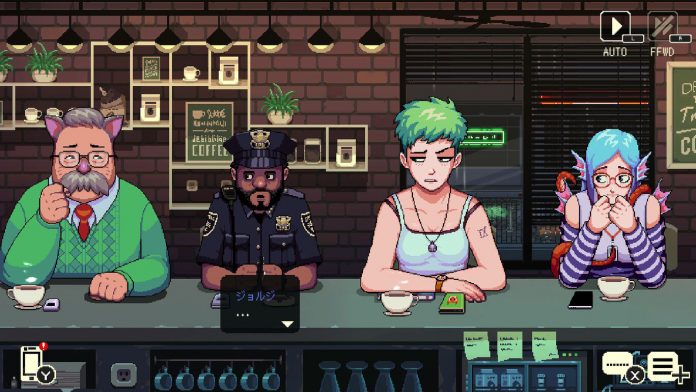 Written by. Nick Mosier based on the original Japanese article (original article's publication date: 2022-03-28 10:59 JST)

[Original Text 2022/03/28 11:54 JST]
Indonesian game studio Toge Productions has announced the passing of Mohammad Fahmi. Fahmi's family has also released a statement through his Twitter account notifying his followers of the news.
Mohammad Fahmi started his career as a game programmer, while also having experience as the editor and chief of a games media website and as a game designer before joining Toge Productions. Fahmi was initially involved in PR and marketing at the studio before working on the development of Coffee Talk as a writer, designer, and director. While receiving advice from the creators behind VA-11 Hall-A, an inspiration for the game, Fahmi released Coffee Talk, guiding it on its path to success.
Fahmi then went to focus more on independent game development, while still being involved at Toge Productions. In addition to creating What Comes After, a short adventure game about seeing the world that lies beyond death, Fahmi was also developing a new game called Afterlove EP with Pikselnesia.
Fahmi was active on Twitter, even posting a cat video and about a Yu-Gi-Oh! card just as recently as today. However, the next tweet from Fahmi's account would be the above message from his family, with Toge Productions delivering the news as well. Kris Antoni from Toge Productions also stated, "I was still joking with him last night…I'm devastated." We would like to extend our condolences to Fahmi's family and friends during this tragic time.

[Update 2022/3/31 16:15 JST]
Coffee Talk is being discounted on Steam by 32% from March 31 (10 a.m. PT) to April 4 (10 a.m. PT) with all proceeds during this period being given to Fahmi's family. If you have been interested in checking out Coffee Talk, please consider purchasing it during this fundraiser and supporting Fahmi's family during this difficult time.