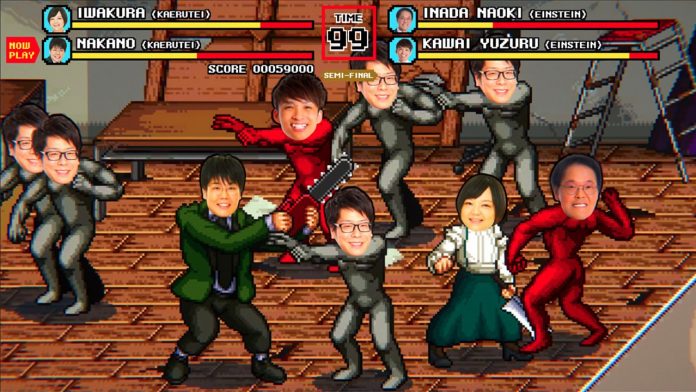 Written by. Ryuki Ishii based on the original Japanese article (original article's publication date: 2022-03-19 10:43 JST)

Yoshimoto Kogyo, an entertainment conglomerate in Japan, has opened the Steam page for a side-scrolling action game called M-1 Grand Prix eno michi (M-1グランプリへの道), which can be translated to something like Road to M-1 Grand Prix. According to the Steam page description, it'll release on March 24. The game supports only Japanese.
The M-1 Grand Prix is an annual contest organized by Asahi Television Broadcasting and Yoshimoto Kogyo to crown the best comedian group (within 15 years of formation) in Japan. Thousands of comedians (Manzaishi) enter the event every year, and the winners of the preliminary rounds get to perform on live TV in the finals. The winning group will receive 10 million yen (around $84,000) and an opportunity to advance their career as comedians. This is the largest comedian contest held in Japan.
And it seems like Yoshimoto Kogyo will release a video game based on this prestigious event. As mentioned above, it's a side-scrolling action game, so the comedians set out to become the champion not by their talent as comedians but by using their fists and melee weapons. You'll make full use of the comedians' movesets and a character swap system to move ahead. "The ultimate comedians" are said to be waiting for your arrival in the final stage.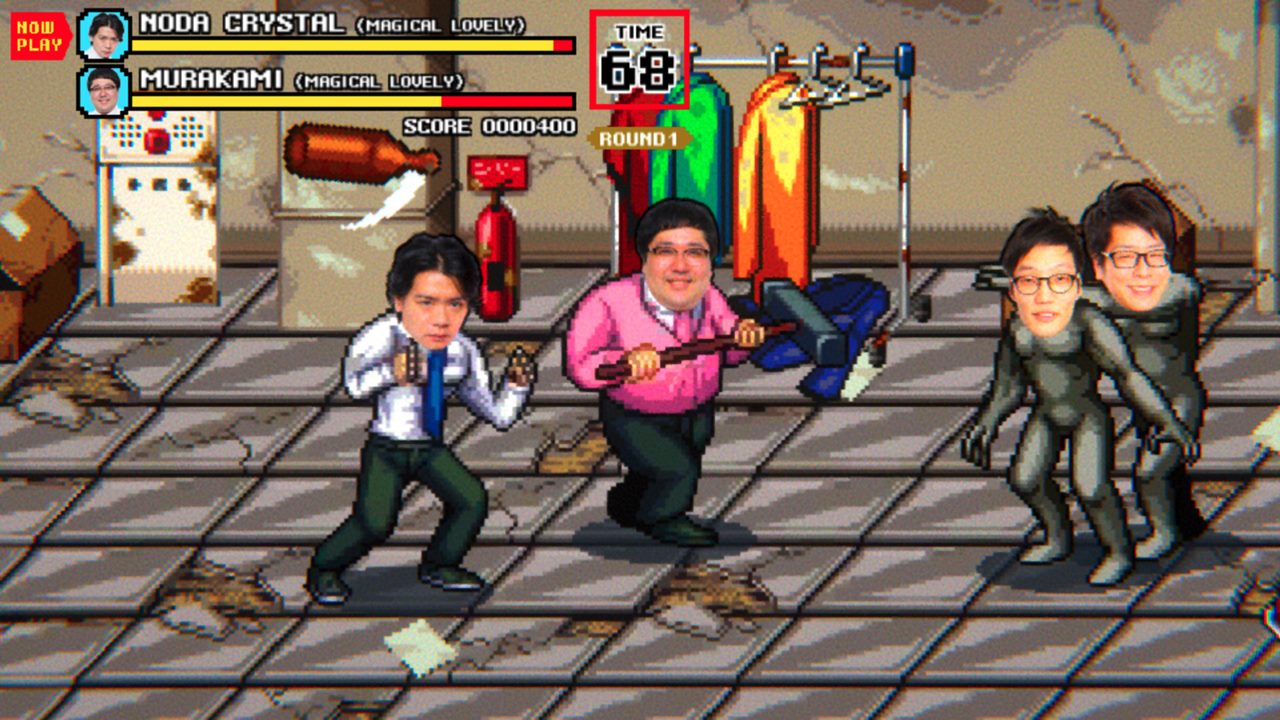 Playable comedian groups include Magical Lovely (2020 champion), Sisonne, Panther, Kaerutei, and more. Each group has a different fighting style, likely to reflect their real-life comedy style to some extent. Sisonne, Panther, and Kaerutei aren't particularly associated with the M-1 event, but maybe that's part of the joke. As for the character models, headshots of their promotional photos are slapped onto bodies depicted in 2D graphics.
Crystal Noda of Magical Lovely, the 2020 M-1 Grand Prix champion, is involved in the project as a supervisor. He himself will appear in the game as well. Although Crystal Noda made his name as a comedian by winning the M-1 Grand Prix and another contest called R-1 Grand Prix (a comedian contest primarily for solo performers), he has also been making video games for quite some time, occasionally incorporating them into his stage acts.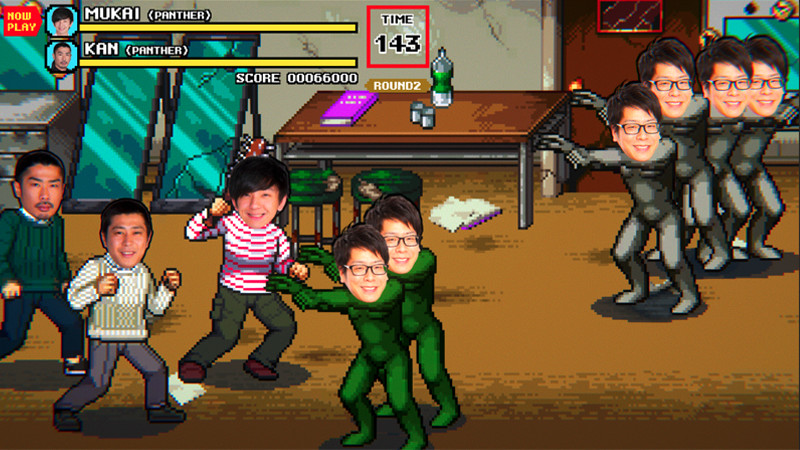 Last year, Noda released a quirky party game called Super Nodage PARTY for the Nintendo Switch in cooperation with Yoshimoto Kogyo and KAYAK, selling 50,000 copies in its first week of release (related article). The comedic concept of the new game is likely a reflection of Noda's sense of humor. He's currently making a different game called Super Nodage WORLD for the Switch.
M-1 Grand Prix eno michi can be found here on Steam.
*Comedy acts from the M-1 Grand Prix 2021 are available on the official YouTube channel