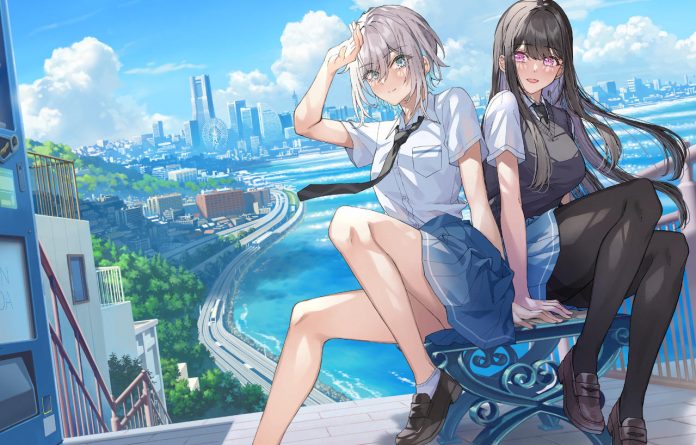 Written by. Nick Mosier based on the original Japanese article (original article's publication date: 2022-03-01 10:39 JST)

Japanese development team LYCORIS has announced Uso Kara Hajimaru Koi no Natsu (summer love begins with a lie). The title is scheduled to release on PC sometime in 2022. Overseas publishing is being handled by Sekai Project and the game will support English, Japanese, and Simplified Chinese. Voice acting will only be available in Japanese.
Uso Kara Hajimaru Koi no Natsu is a yuri visual novel for all ages being developed by LYCORIS. Yuri is a genre of fiction that features romantic relationships between women. Players will take the role of Kaoru Tachibana, a second-year high school student, in a story about summer love. Tachibana had fallen in love with her middle school homeroom teacher and wouldn't give up pursuing him no matter how many times he turned her down. But during the summer of her second year in high school, she met someone that changed her life. Uso Kara Hajimaru Koi no Natsu paints a refreshing story about summer and love between three high school girls.
According to the press release, the game will be fully voiced in Japanese. As of now, we know that Kaoru Tachibana will be voiced by Koichi Makoto who has provided voices such as the receptionist in Monster Hunter: World and Haru Yuuki in The Idol Master: Cinderella Girls.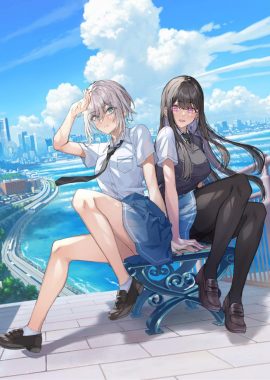 LYCORIS, the team behind the game, is made up of illustrator Shio-Koji and scenario writer Akeo. Until May of 2019, they were active under the name aiueoKompany. Their previous works include the horror visual novel Sound of Drop – fall into poison –, the suspense visual novel Fatal Twelve, and the PROGRESS series of novels.
The Steam version of Fatal Twelve has received over 570 user reviews with a rating of "Overwhelmingly Positive." Players praised the game for its drama and changing characters, text that's easy to read, and interesting story. Fatal Twelve is also available on PlayStation 4 and Nintendo Switch.
Like past titles, Uso Kara Hajimaru Koi no Natsu will have a scenario written by Akeo and illustrations mostly handled by Shio-Koji (pixivFANBOX).
A teaser site for Uso Kara Hajimaru Koi no Natsu can be found here. It also sounds like they are planning a crowdfunding campaign for a later time.