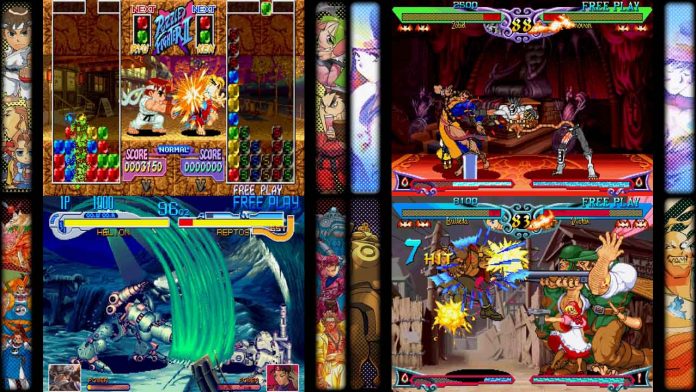 Written by. Ryuki Ishii based on the original Japanese article (original article's publication date: 2022-02-21 16:10 JST)

Capcom has announced a new compilation title called Capcom Fighting Collection for PlayStation 4, Xbox One, Nintendo Switch, and PC (Steam). It's a collection of 10 classic fighting games, including titles from the Darkstalkers series never before released in the West. According to Capcom, all arcade titles will be faithfully recreated while introducing enhanced features, quality of life improvements, and online rollback netcode when the collection launches on June 24, 2022.
This will be the first time for Red Earth to receive a console port. All games except for Vampire Hunter 2: Darkstalkers' Revenge and Vampire Savior 2: The Lord of Vampire come with two ROM versions, one used in Japan and the other in the United States. The full line-up is as follows:
Darkstalkers: The Night Warriors
Night Warriors: Darkstalkers' Revenge
Vampire Savior: The Lord of Vampire
Vampire Hunter 2: Darkstalkers' Revenge
Vampire Savior 2: The Lord of Vampire
Red Earth
Cyberbots: Fullmetal Madness
Super Gem Fighter Mini Mix
Super Puzzle Fighter II Turbo
Hyper Street Fighter II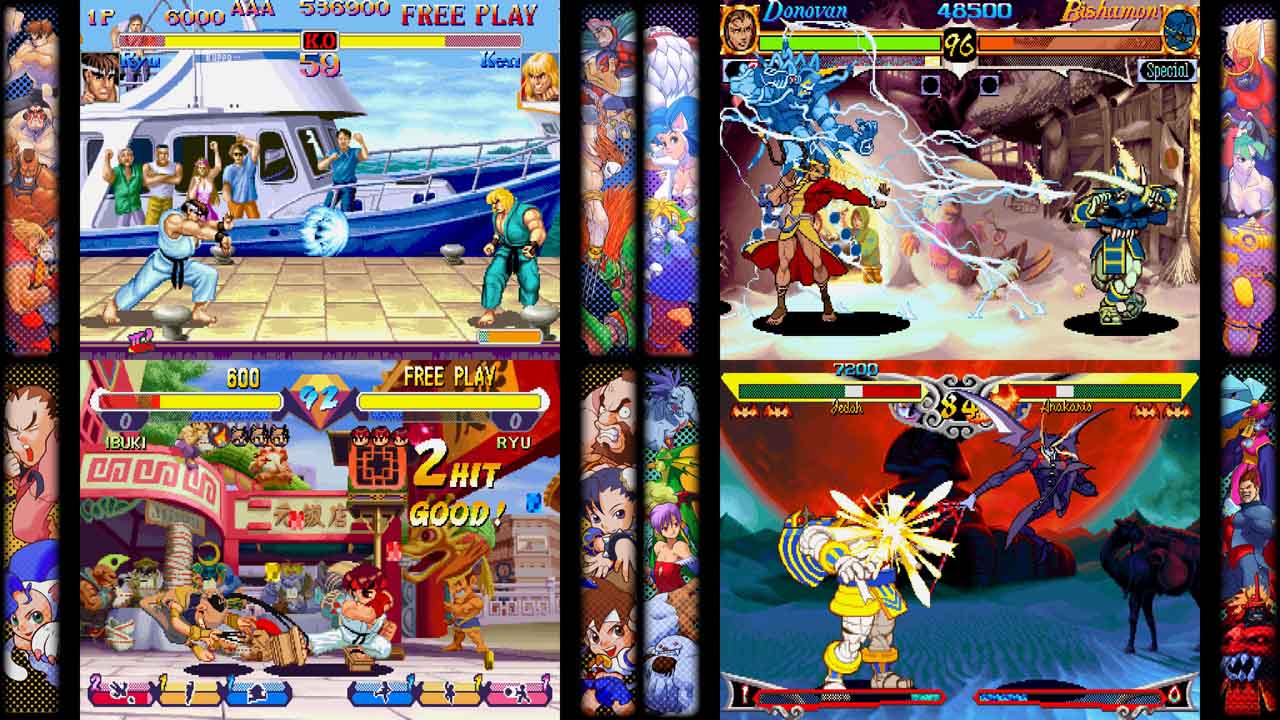 The online mode supports Casual Matches that will automatically match you with an opponent close to your skill level, Ranked Matches with leaderboards, and Custom Matches where you can set up your own rules and host a custom lobby of up to 9 players. There's also a spectator mode, so you can watch others play while you wait for your turn in a lobby. Cross-platform matches are not available. Of course, these games can be played offline as well.
Extra features include Training Mode, Fighter Awards, and Display Filters. Training Mode, which is available in all titles other than Super Puzzle Fighter II Turbo, comes with a variety of customizable options for the training dummy to practice your moves. Fighter Awards is an achievement feature that tracks your progression in each game for each character. Display Filters can be used to place wallpapers on the right and left side of the screen, or replicate the classic visual feel of the originals, "including options that reproduce the look of an analog monitor, arcade monitor, and more."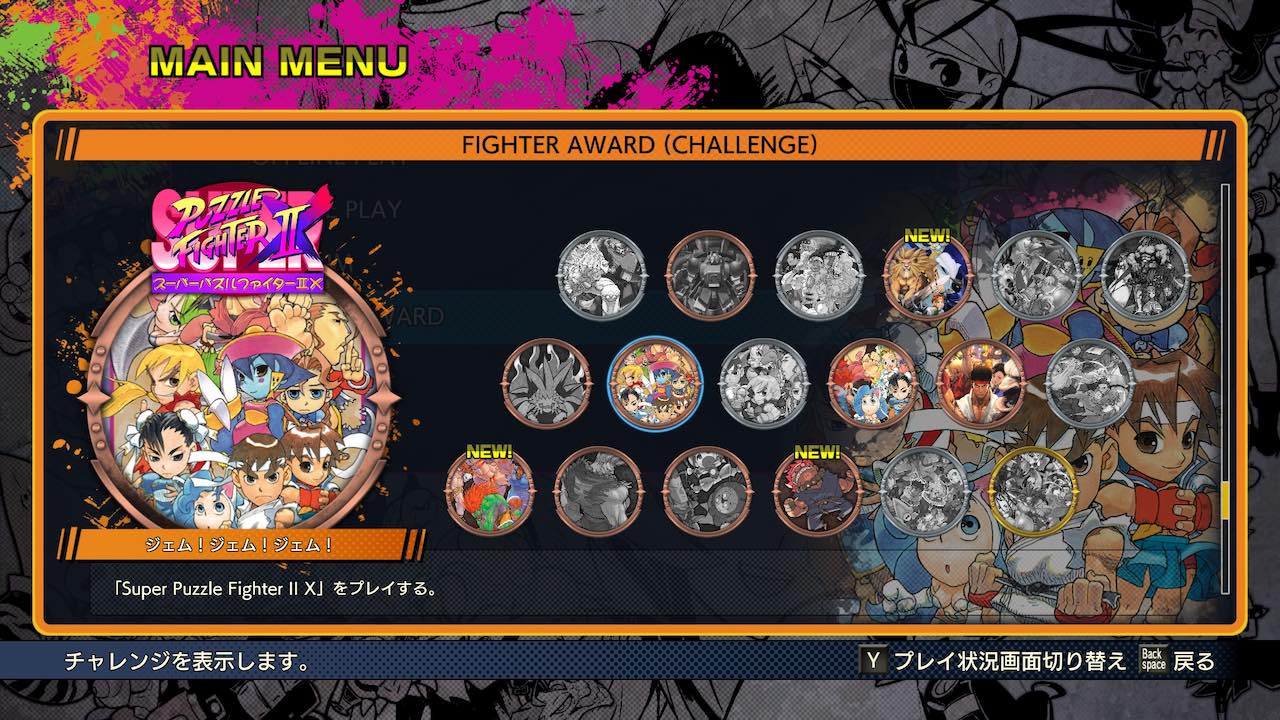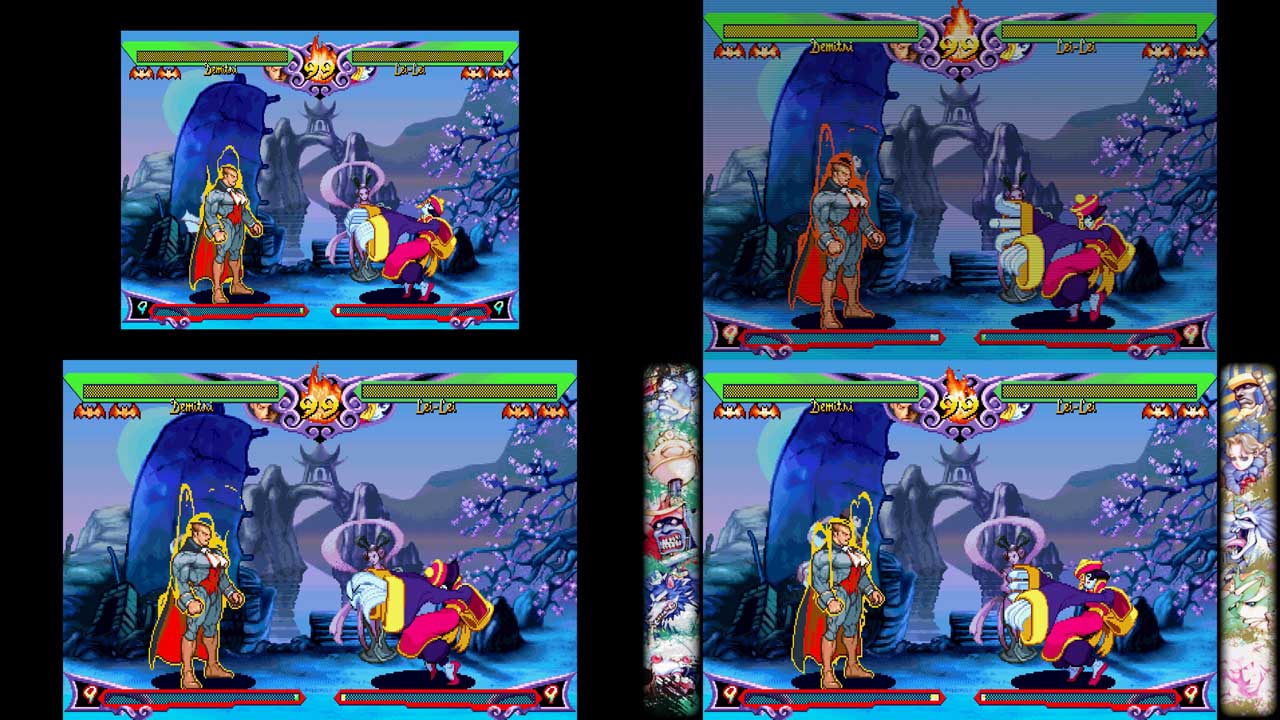 In addition, over 500 individual pages of art and design documentation, as well as over 400 tracks from the original games and some new tracks made for the collection are included in the in-game Museum. QoL improvements include button customization, customizable difficulty, easy access to hidden characters without needing to enter secret codes, quick save, and quick load. Button customization allows you to customize the button controls or keybinds, and you can also assign a One-button Special Moves button, which isn't available in Ranked Matches.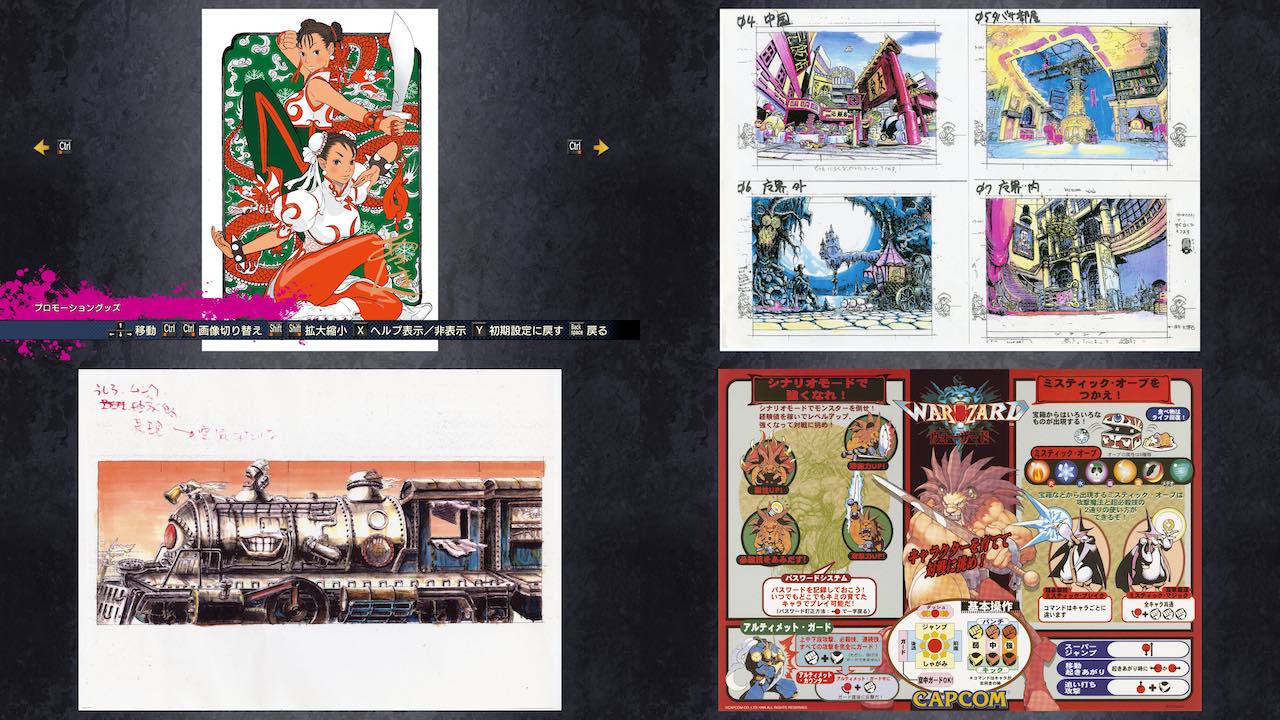 The official website for Capcom Fighting Collection can be found here. In related news, Capcom also announced today that Street Fighter 6 is in development.