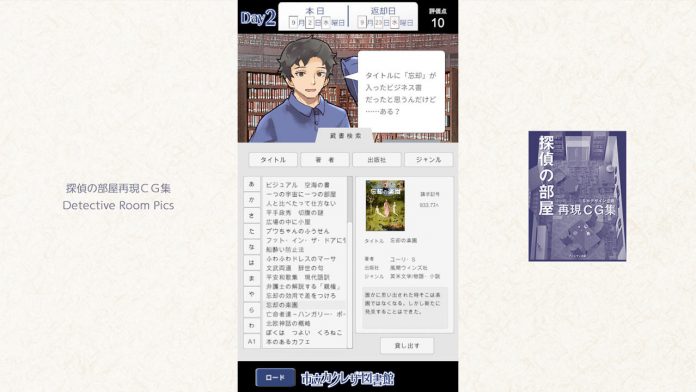 Written by. Ryuki Ishii based on the original Japanese article (original article's publication date: 2022-01-25 14:25 JST)

Japanese game developer Norabako has released Kakureza Library on Steam for $9.99. The game supports English and Japanese.
Kakureza Library is a librarian adventure game where you play as a newly hired librarian in charge of lending out books. The game is set in a modern world, and your objective is to handle your work without making too many mistakes in order to get past the 30-day trial period.

Your job is to check out books to visitors and take care of book returns. Sometimes, visitors will ask you to find a book for them. Most of them only have a vague idea about what they're looking for, so you have to listen carefully to their request and find the appropriate book by using the library's database.
There are 260 books in total (all fictional), and you can narrow down the books by genre, author, title, and publisher. Each visitor has different personal preferences, and you can get a glimpse into their hobbies, occupation, and personal life by the books they check out.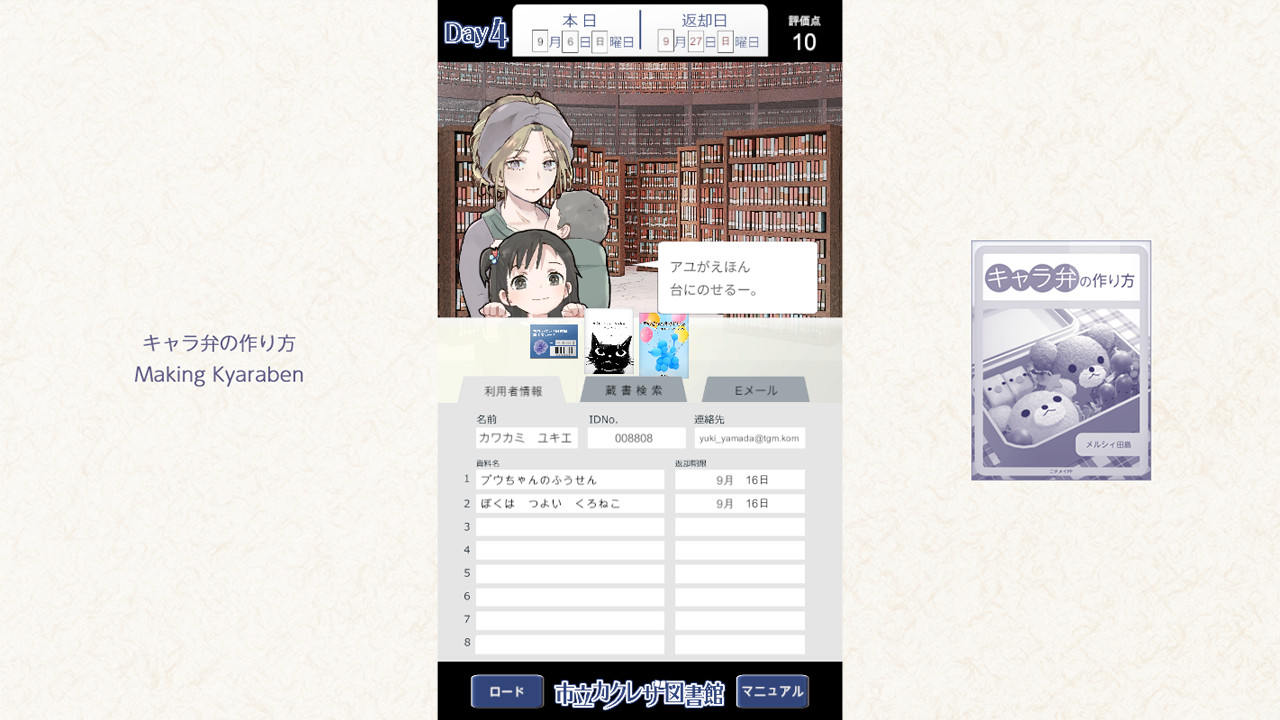 Some visitors will mutter "Cotonolia," a mysterious word that seems to be connected to the city's secrets and past incidents. More and more mysteries will pile up as you continue your work, and the truth will be revealed at the end. There are multiple endings and the story branches depending on the choices you make and the books you select for visitors.
According to the developer, "It's a calm and light game as a whole, but it also has sci-fi, occult, and mystery elements." They also explain that it will take around 45 minutes to reach the normal ending and around 90 minutes to reach the true ending.
Kakureza Library was developed by Norabako, who was inspired by Papers, Please and VA-11 Hall-A to create a librarian version of them. Other inspirations include Replica, Her Story, and a Japanese free game called Yomikunisan, all of which take place in a single location.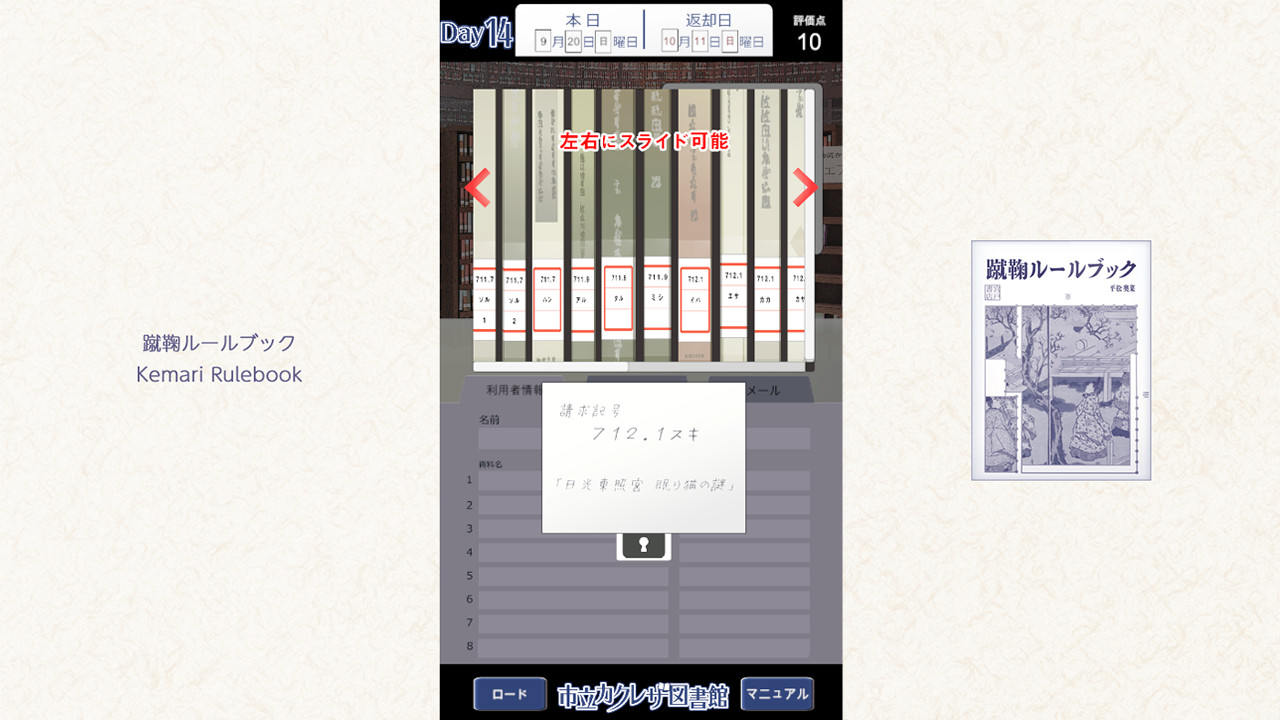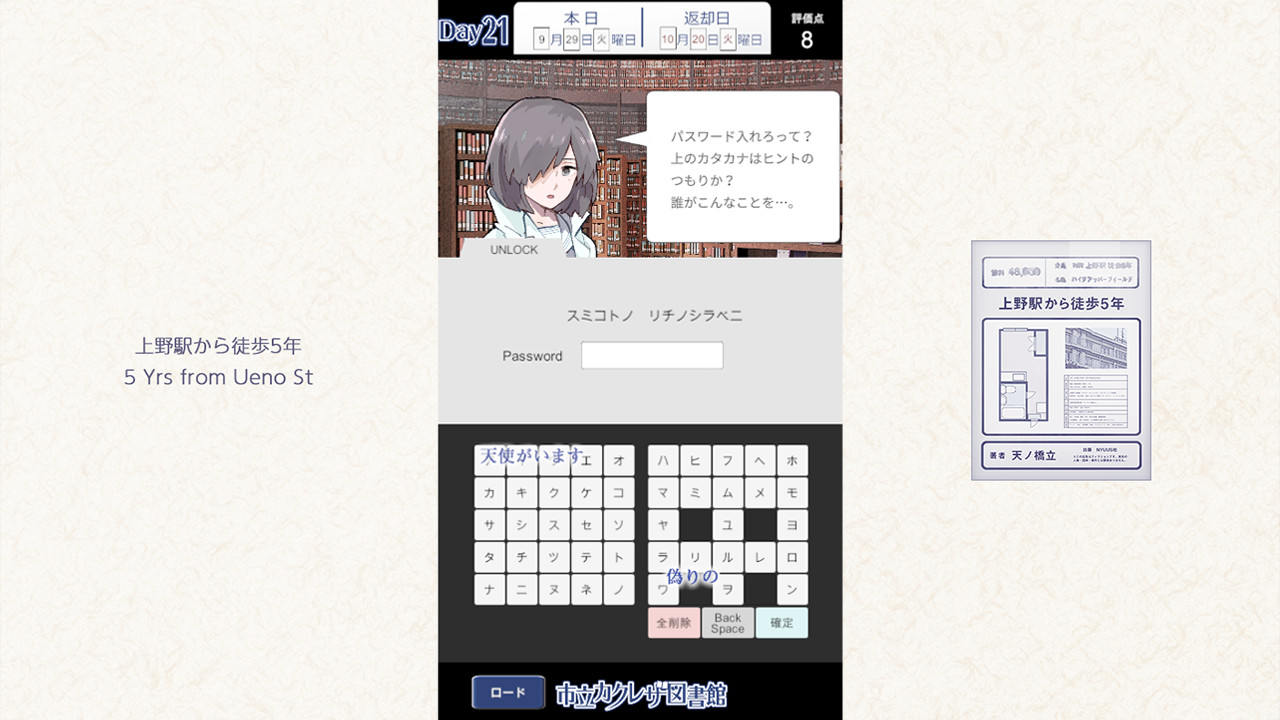 An open beta test was held until January 9, and a number of improvements and typo corrections were made based on feedback they received.
Kakureza Library is now available on Steam.