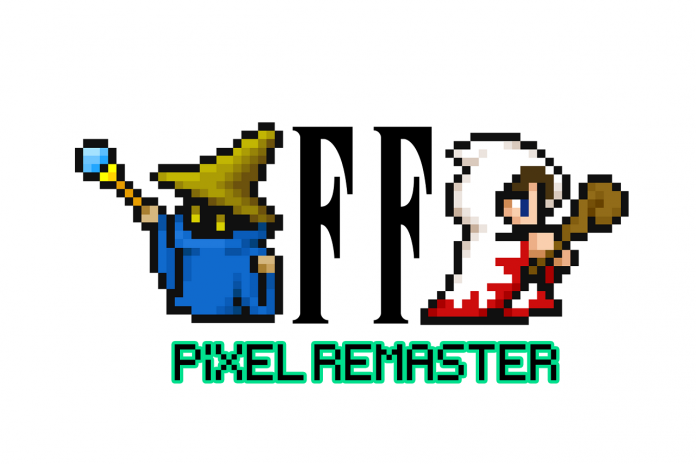 Written by. Nick Mosier based on the original Japanese article (original article's publication date: 2021-12-21 14:20 JST)

Square Enix has announced that Final Fantasy VI Pixel Remaster will launch in February of 2022. Up to this point, the pixel remasters have been releasing around two months apart, but it looks like the final release is getting a little more time in the oven.
As for the reason, Square Enix says, "In order to bring you the best experience possible, we're giving ourselves the necessary time to apply final polish while finishing development on the game." In the Japanese announcement, they mention taking more time to fine tune battles and events, and to carefully debug the game.
The reason for this release taking longer than usual may have to do with the number of bugs in the previous release.
The Final Fantasy Pixel Remaster series aims to bring the classic titles into today's high-definition world with redone, vibrant pixel art led by art director Kazuko Shibuya who worked on the original games. The music in the games is also being arranged under the supervision of Nobuo Uematsu, and some of the titles have received some balance adjustments as well.
Five titles in the series have already been released to mostly high praise. However, numerous bugs have been found in Final Fantasy V Pixel Remaster. Bugs such as Spellblade being replaced by other abilities, monsters caught by the Beastmaster changing, and being able to attack enemies with items have been found (Togetter). There are also freezing and progression stopping bugs that Square Enix has been working to fix. Many issues were corrected in an update released on November 24 with Square Enix saying more updates are on the way.

Perhaps, Square Enix decided to spend more time with the game after taking FFV's problematic situation into account. It also looks like items are being added for players that pre-purchase the game as well, possibly as an apology for the late release window. The update on the additional items is as follows:

"Pre-purchase items for FF6 have been added as follows. These will be available at the time of title launch if you pre-purchase FF6 or have purchased the FF1-6 bundle.

FINAL FANTASY VI Pre-Purchase items (Scheduled to be released on February 2022)

Special Soundtracks
・Locke's Theme (Timelapse Remix) [NOW ADDED TO PRE-PURCHASE ITEMS]
・The Decisive Battle (Timelapse Remix)
・Terra's Theme (Timelapse Remix)
・Searching for Friends (Timelapse Remix)
・Aria di Mezzo Carattere (Instrumental) [NOW ADDED TO PRE-PURCHASE ITEMS]

Special Wallpapers
・FF6: 2 types of wallpapers
・FF1-6: 2 types of pixel remastered series wallpapers [NOW ADDED TO PRE-PURCHASE ITEMS]

'Timelapse Remix' is a special soundtrack data that starts off with the original soundtrack version, but lets you also enjoy the reworked alternative soundtrack version as the soundtrack gradually transitions to the reworked alternative soundtrack version.

Each wallpaper is available with 5 different sizes: 3840 x 2160, 2560 x 1600, 1920 x 1080, 1280 x 1024, 1024 x 768"