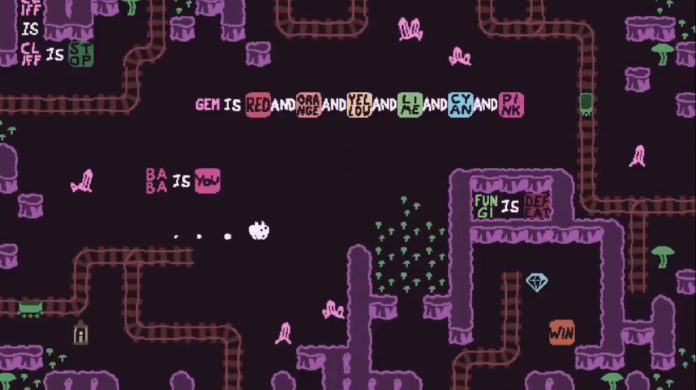 Publication date of the original Japanese article: 2021-11-12 11:25 (JST)
Translated by. Ryuki Ishii

Game developer Arvi Teikari announced the release date for the Baba Is You level editor update. It will be released on November 17 for PC/Mac/Linux and Nintendo Switch. The "Baba Make Level" free update will add a level editor, along with 150+ new puzzles including ones that showcase unused designs and cut content.
You'll be able to create and share your levels using the new level editor, and of course, try out other players' creations as well. Place various word objects such as WIN, AND, STOP, and PUSH, as well as the normal terrain or building objects to bring your ideas to life. You can place or erase multiple objects at once, undo your actions, and check the tutorials, making it easy to use. There are numerous visual options to customize the look of your level as well.
Some of the levels that are shared online will be featured in the curated "Featured levels" list, so there's a chance your levels will be in the limelight. The level editor feature has been in the beta phase for quite a while now and has been refined in terms of both functionality and UI.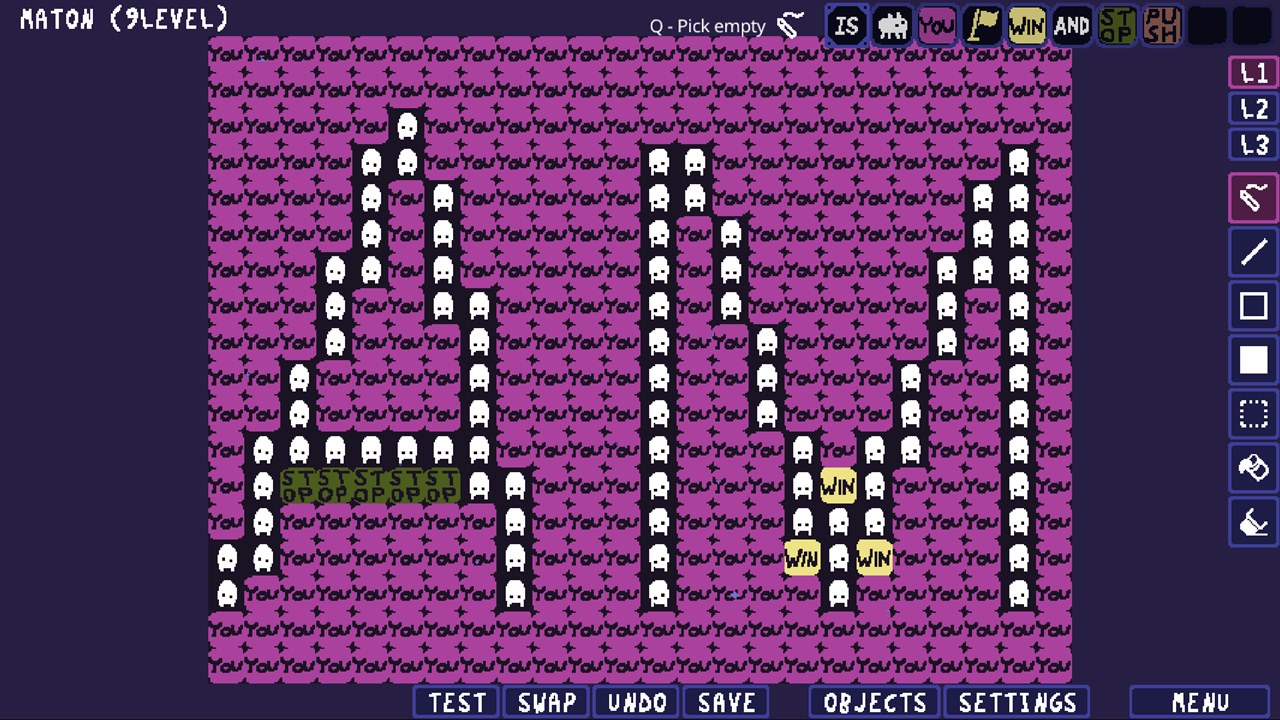 In addition, more than 150 new puzzles will be added. You can see some of the new levels in the trailer above, including the one that looks like a Space Invaders game, and levels with new gimmicks such as turning yourself into a ghost. New word objects will be introduced, and they will likely test the players' puzzle-solving skills even more. "A lot of additional tweaks, bug fixes, and polish" will also be included.
Baba Is You is a puzzle game where you move your character and push blocks to find the solution, similar to Sokoban. A level is cleared when the character is moved to the object with the WIN property attached. There are noun, property, and operator (words that go in between a noun and a property) objects placed in each level, and you can change the level's rules by making sentences out of them. The game won critical acclaim as a unique puzzle game that requires players to think flexibly.
This major update had been planned for a long time, but its delivery kept getting delayed, likely due to the time needed to make improvements to the level editor. Arvi Teikari apologized for the delay by saying, "I'm very sorry for the 1-year delay 🙁 Nevertheless, better late than never, I suppose."
In any case, players will be able to enjoy this game even more with the significant amount of new content included in the upcoming update.