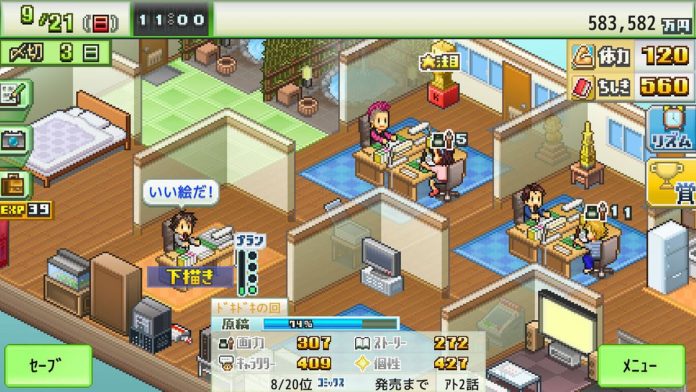 Publication date of the original Japanese article: 2021-10-23 17:18 (JST)
Translated by. Ryuki Ishii

On October 22, Japanese developer Kairosoft announced a new partnership with Chinese publisher Leiting Games.
Kairosoft recently released an open letter accusing their other Chinese partner Beijing Shi Jun of multiple breaches of contract. This conflict was hampering Kairosoft from properly reaching the Chinese market, but the new partnership with Leiting Games will allow the company to make a fresh start.

Kairosoft was founded in 1996, and has been releasing a number of simulation/management games for PC and mobile, including the game studio management sim Game Dev Story.
They struck a publishing deal with Chinese company Beijing Shi Jun back in 2017, as part of their effort to reach overseas markets. However, according to Kairosoft, Beijing Shi Jun violated their contract in numerous ways, and their plan to expand into the Chinese market stalled. This made it impossible for consumers to buy and download existing titles in China, prompting the company to publish an open letter with a list of accusations (related article, in Japanese)
The open letter stated that Beijing Shi Jun breached the contract by refusing payments, selling copycat games using game codes of Kairosoft's titles, and more. Kairosoft also commented that they are working on legal measures to handle the situation, and that they intend to find a new trustworthy partner to make a fresh start in the Chinese market. And now, they have announced the new partner, Leiting Games.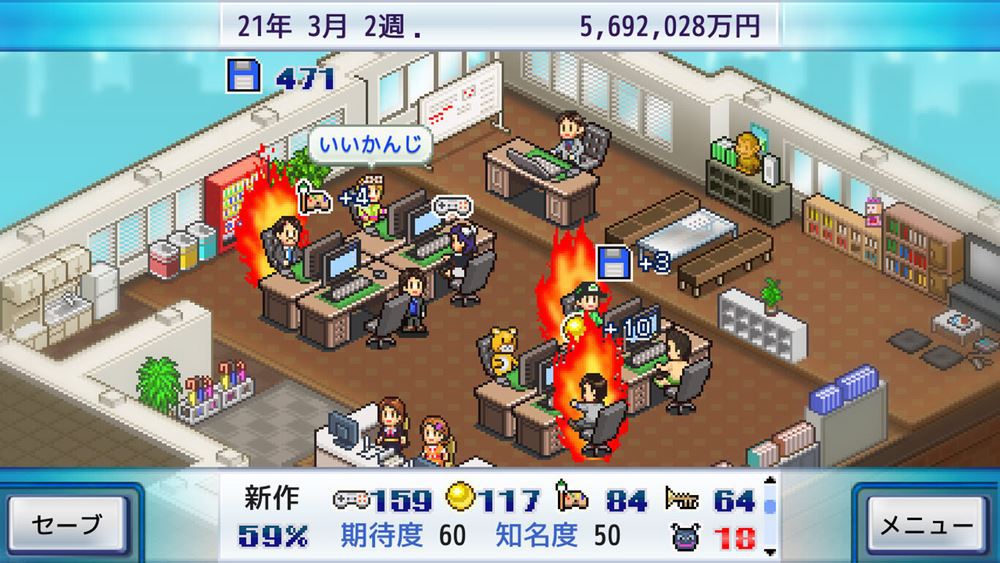 Leiting Games is a subsidiary of G-Bits and has released games such as Hardcore Mecha and HAAK on Steam, under the Lightning Games label. Both of the games are well received by Steam users.
They also released Elona Mobile, a mobile version of the popular Japanese RPG Elona. In 2019, James Zhai, CEO of Leiting Games, expressed the company's desire to bring Japanese games to the Chinese market, in an interview with the Japanese website 4Gamer.net.
The latest news about the partnership is posted on Leiting Games' official website, with Kairosoft explaining the reasoning behind this new deal. Apparently, the "user-first" mentality of the two companies resonated and left a good impression on Kairosoft.
In addition, a video statement by Kazuyuki Usui, president of Kairosoft, was released. Usui, disguised as the company mascot Kairo-kun, explained that they struck a deal after taking multiple trips to China and discussing it with Leiting Games. Usui also expressed his thanks to the Chinese users.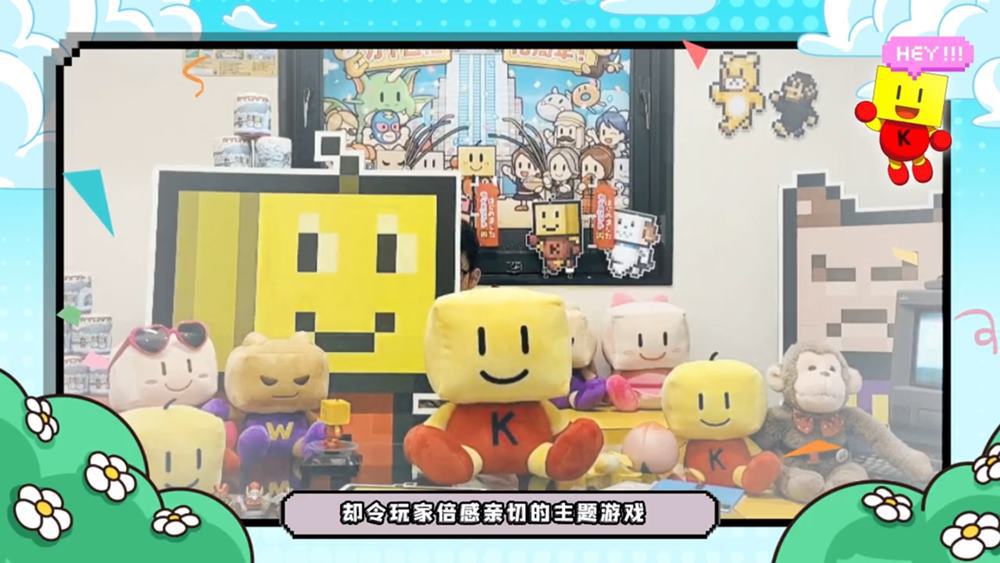 It was essential for Kairosoft to find a Chinese partner in order to reach the Chinese market, because releasing a game in China would require a game license from the Chinese government. Foreign developers have no choice but to rely on local publishers, if they want to get past the review process.
It is also worth mentioning that Kairosoft has a strong following in China. When the aforementioned issue with Beijing Shi Jun came to light, many local fans voiced their support for Kairosoft on the Chinese game distribution platform TapTap and criticized Beijing Shi Jun's actions. This firm support from the local fans and the sheer size of the gaming market in China, likely prompted Kairosoft to find a partner and reach the market.
Now that a new partnership deal has been made, let's hope Kairosoft's games will reach the hands of fans in China, without getting into further trouble.