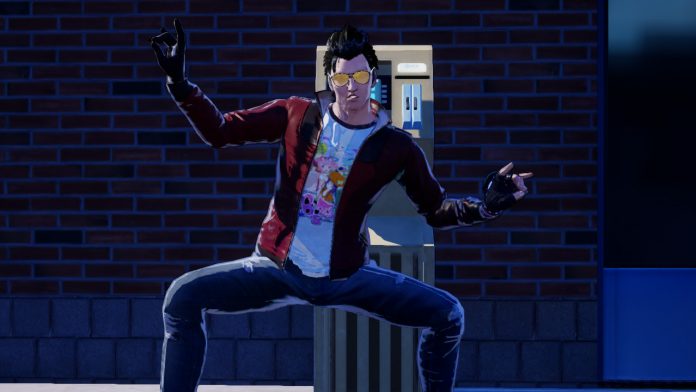 Publication date of the original Japanese article: 2021-10-22 10:00 (JST)
Translated by. Ryuki Ishii


Suda51's Grasshopper Manufacture has announced that the company joined NetEase Games under the equity transfer agreement in May. Former parent company GungHo Online Entertainment also put out a notice (PDF).
Grasshopper Manufacture is a Japanese game studio established in 1998 by Goichi Suda. The company is known for its bold and philosophical titles with unique worldviews, including The Silver Case, Flower, Sun, and Rain, and killer7. Suda51 has become an iconic industry figure ever since the overseas success of killer7 and No More Heroes.
After working with various publishers on games such as No More Heroes, Fatal Frame: Mask of the Lunar Eclipse, Shadows of the Damned and Lollipop Chainsaw, the company was acquired by GungHo Online Entertainment in 2013. Later, Grasshopper entered new territories by making a live service game Let It Die with GungHo, and by Suda working on Short Peace: Ranko Tsukigime's Longest Day.
In recent years, Suda himself has become more directly involved in Grasshopper projects again with Travis Strikes Again: No More Heroes and No More Heroes 3, after the company went through structural changes in 2018. During IGN Japan's "No More Heroes 3 launch livestream" back in August, when asked "what's next for Grasshopper," Suda replied that the company is aiming to create three original IPs over the next 10 years. (Suda also mentioned his dream of making a game using Marvel IP, specifically, one that would feature a character such as Shatterstar or Quicksilver)
According to Suda, the company was approached by NetEase to develop "unique console games together." In the new announcement, Suda emphasized that the studio will "strive to offer three even higher-quality 'Grasshopper Manufacture Games' to all gamers in the next ten years." Grasshopper will retain creative control over its work, while gaining financial, development and QA support. "NetEase Games will be mainly responsible for advising on our business planning activities and providing sufficient funding for game development," said Suda in the announcement.
Although the current plan is to create three games with brand new IPs, Suda did mention in a recent interview with VGC that they might revisit their existing IP instead. "We may actually decide to do like one new, original IP – the one we're working on now – and then make a game version of an existing IP for our second game, and then go back and do another new one for the third one."
Now with NetEase backing the studio, the coming years will definitely be a new beginning for Grasshopper. We can't wait to see what they have in store.
Grasshopper Manufacture is currently hiring, so if you're interested, check out the studio's official website.