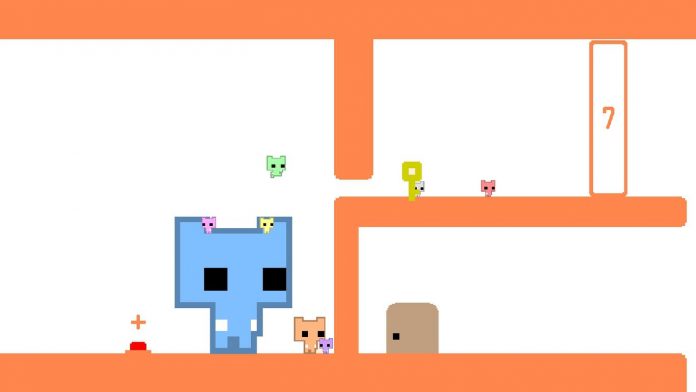 Publication date of the original Japanese article: 2021-09-03 15:11 (JST)
Translated by. Ryuki Ishii

Japanese developer TECO PARK announced that the Nintendo Switch version of PICO PARK will support online play starting September 9.
PICO PARK is a co-op action-puzzle game available on PC (Steam) and Nintendo Switch. The objective of the game is to collect the keys scattered around the stage and reach the goal. The rules are simple, but the real fun lies in the cooperative nature of the game.
This game supports multiplayer for up to eight people. Players must work together with others, using their own bodies as footholds and assigning specific roles to solve puzzles. The game also features a variety of gimmicks, such as pulling each other with strings and bouncing balls.
There are three game modes available: WORLD MODE, where you can challenge yourself to clear all 48 stages; ENDLESS MODE, where you aim for the highest score by collaborating with friends; and BATTLE MODE, where you compete with friends by playing mini-games. All the modes are designed to be casual and easy to pick up.
The game has been in development since 2013, and the Steam version with offline multiplayer support was released in 2016, followed by the Nintendo Switch version in June 2019. The development continued, and in June 2021, a new version with online multiplayer support was released on Steam. And starting on September 9, the Nintendo Switch version will support online play as well.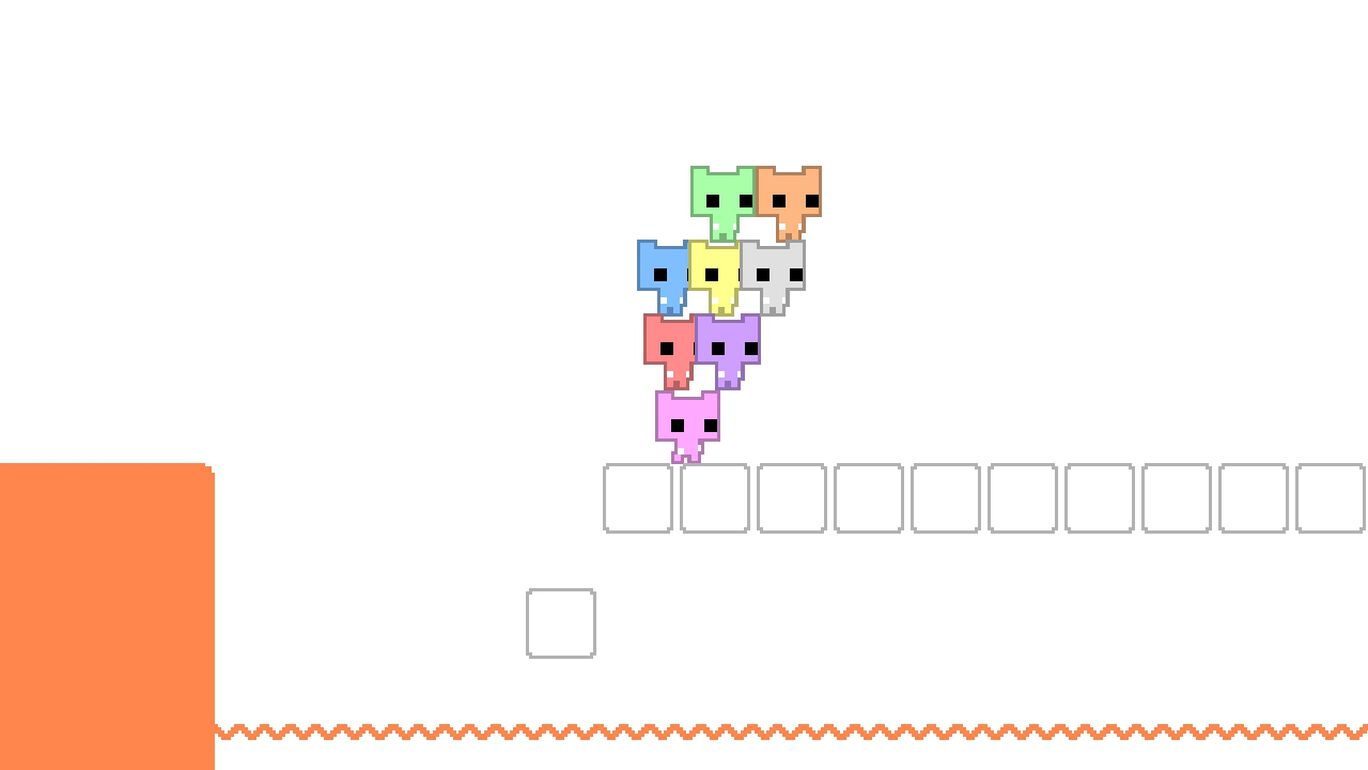 The game has seen a rise in popularity this summer, with the number of Steam concurrent players reaching 16,802 in July. Although the numbers have recently slowed down, there are still around 2,000 concurrent players playing the game consistently (SteamDB). The game has received more than 4,000 Steam reviews with a "Very Positive" rating. It is an exceptional hit for a small indie game created by a Japanese developer.
The game has been picked up by famous streamers/influencers recently, including PewDiePie. This seems to be one of the major reasons for its sudden rise in popularity. And considering the number of user reviews seen on Steam, we can assume that the game is selling very well. This is actually a pattern similar to what Human: Fall Flat has experienced back in 2018 (see related article, in Japanese), with online support for the game boosting its popularity among streamers and general gamers.
With the Nintendo Switch version's upcoming online support, we might see a further increase in its popularity. PICO PARK is now available for PC (Steam) and Nintendo Switch.