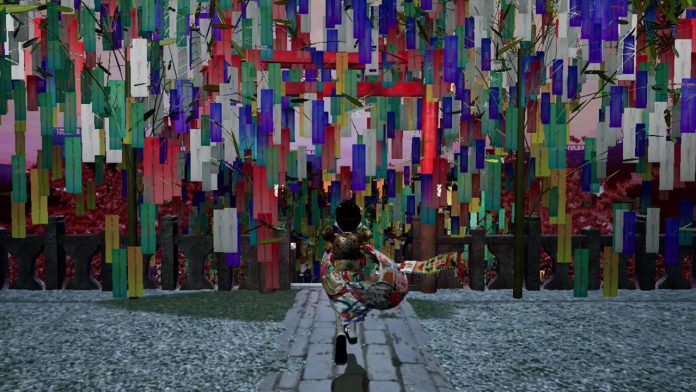 Publication date of the original Japanese article: 2021-07-08 10:06 (JST)
Translated by. Braden Noyes

Regista announced on July 8, 2021 that they would be releasing GOHOME for the Nintendo Switch on July 15, 2021 for 1,990 yen (about $18 USD).


GOHOME is a survival horror game in which players take on the role of 7-year-old Mosaiko Suzuki who has become separated from her parents during a family outing to the local shrine and must find her way home. However, nothing is as easy as it seems.
Our young heroine soon finds her path blocked by a number of ghosts, apparitions, and other horrors from which she must escape. A traffic accident foreshadowed by a traditional Japanese children's tune known as Toryanse warning you to hurry home. Getting chased by monstrosities as Csikós Post plays loudly in the background. Your own neighborhood at dusk as everything begins to look strangely unfamiliar in the failing light. These are only a few of the oddities poor little Mosaiko will have to navigate as she frantically tries to find her way home.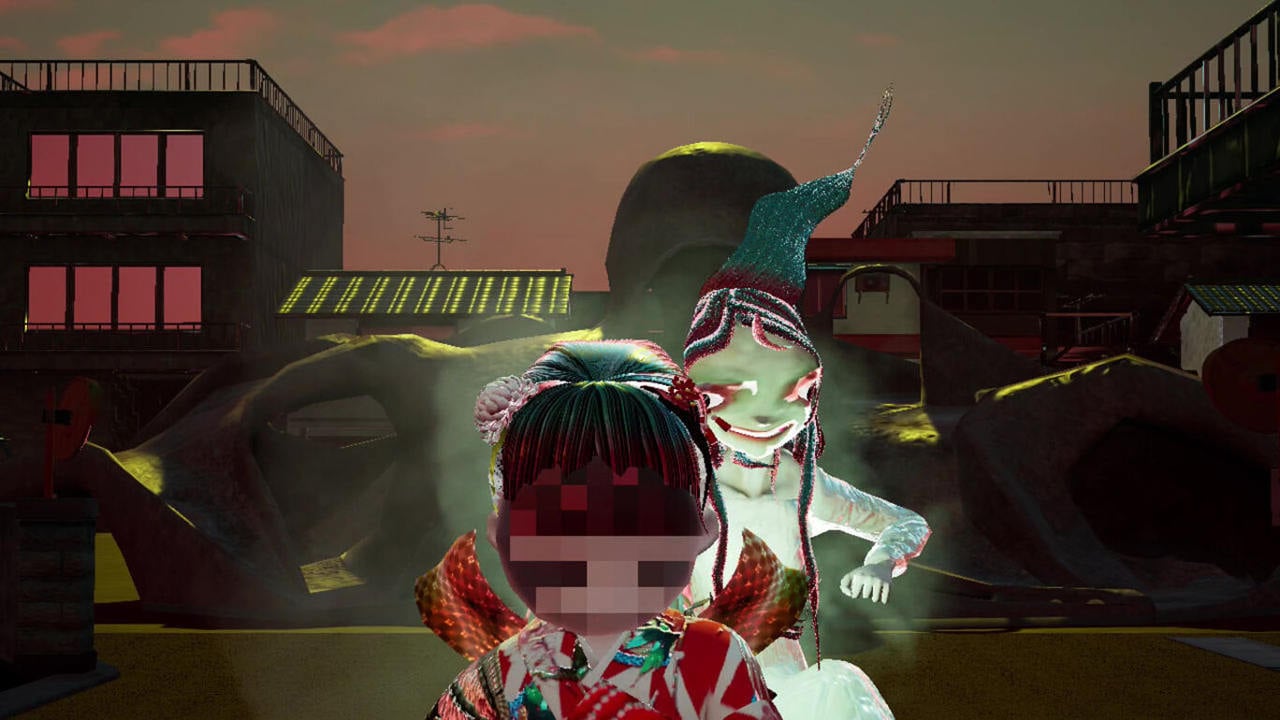 The protagonist is repeatedly attacked by one horror after the next as she walks through town, and escaping them all is no easy task. Fortunately for little Mosaiko, she has the ability to quickly teleport away using manhole covers. Stepping on one allows her to instantly warp to another part of the neighborhood. Mosaiko will have to make full use of this ability as she searches for a way home.
The game also includes a headless man riding a one-eyed elephant, a woman playing piano, a girl who is constantly out to get you, and a number of other surprises you must find ways to overcome. Even the music gets extra loud whenever you're being chased or you are discovered. The game is meant to not only be scary, but also provoke a creepy sense of psychedelic nostalgia.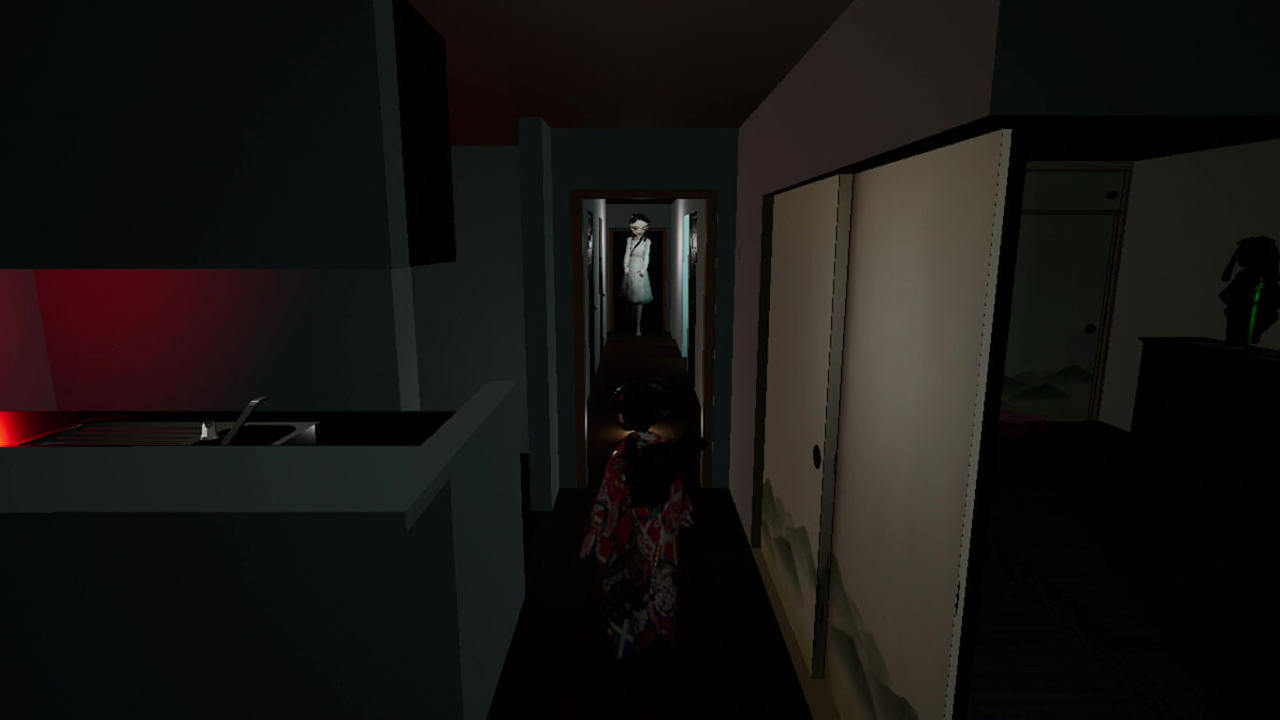 GOHOME was developed by Suzuka Itimatu, a VTuber who creates videos under the guise of a traditional Japanese doll. The game was originally released for free on PC in 2019, and a more complete version was later released in 2020 for Steam with new monsters and maps added. This complete version was given yet another power-up when it received an update with new maps and mini-games in December of 2020.
The Nintendo Switch release on July 15, 2021 will include a new collaboration map from another horror game titled Shadow Corridor. The console version of Shadow Corridor also includes a collaboration map of its own from GOHOME. Developer Suzuka Itimatu recently said in a tweet that he created the game to be enjoyed by all ages, although it ended up receiving a CERO B rating for ages 12 and above.
The Japanese Nintendo Switch version of GOHOME will be available July 15, 2021 for 1,990 yen (about $18 USD). The game already has a demo version available for PC, a Steam version available for $14.99 USD, as well as an Android version.