This article is part one of a full interview. Read part two here.
Sega has the release of Like a Dragon Gaiden: The Man Who Erased His Name (hereinafter referred to as Like a Dragon Gaiden) planned for November 9, 2023, as well as the release of Like a Dragon: Infinite Wealth (hereinafter referred to as Like a Dragon 8) on January 26, 2024. Like a Dragon Gaiden will fill in the blanks between Yakuza: Like a Dragon and Yakuza 6: The Song of Life, telling the story of Kazuma Kiryu who, during the events of Yakuza 6, faked his own death and went into hiding, becoming "the man who is supposed to be dead." Like a Dragon 8 will feature both Kazama Kiryu and Ichiban Kasuga as protagonists. 

During Tokyo Game Show 2023, we were able to sit down and have a talk with Masayoshi Yokoyama and Hiroyuki Sakamoto and, though they have two new titles lined up for release, we decided to talk to them about the remarkable overseas reception of the Like a Dragon/Yakuza series and the culture that has grown around it.
──How are you involved in the upcoming titles?
Yokoyama:
I'm involved in the overall direction of the production as a whole and I'm in charge of the story. I oversee all aspects of production, including so-called marketing.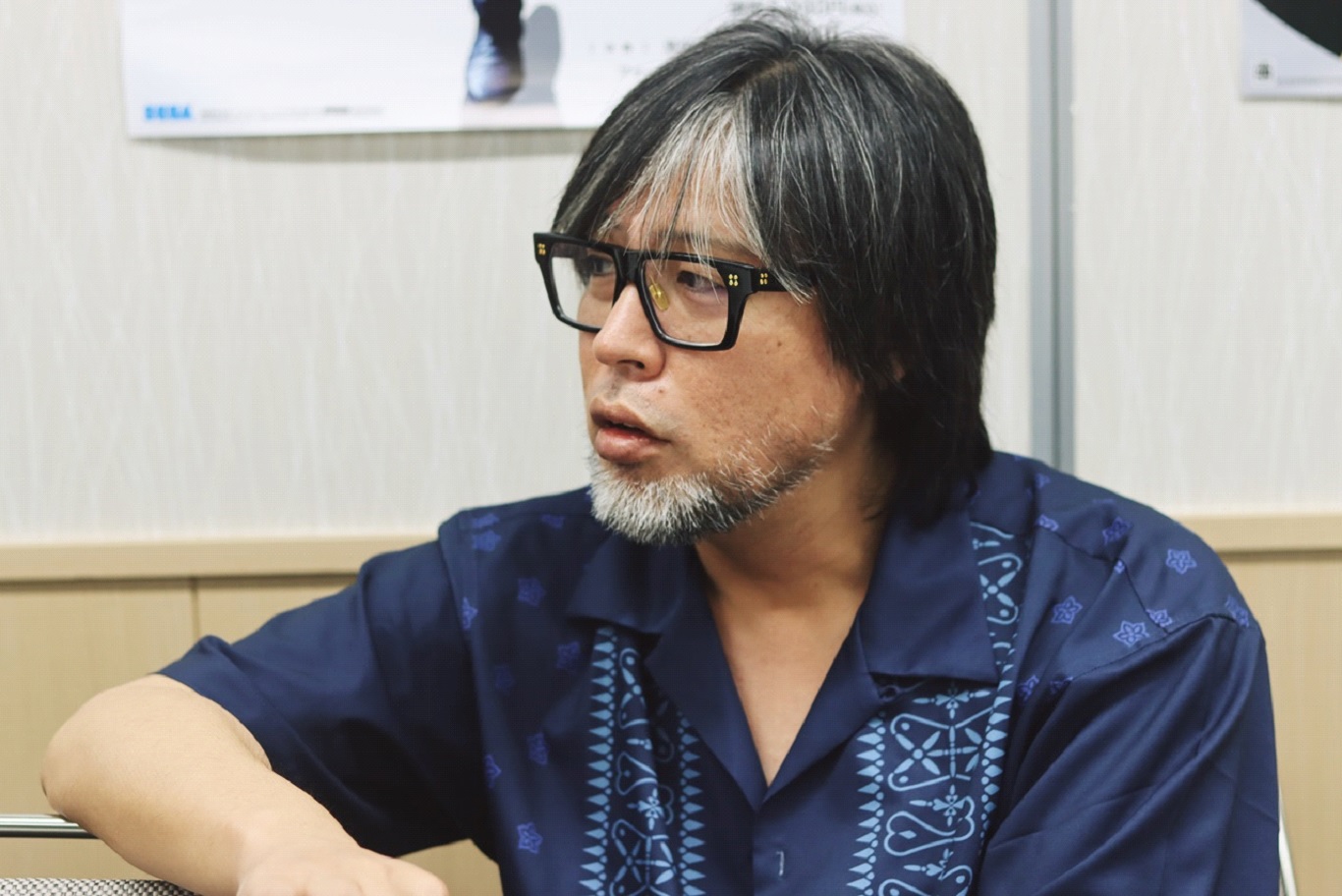 Sakamoto:
For both titles, I carry out project design, detailed specifications and various adjustments in the capacity of chief producer.
──(To Sakamoto) So, your work is a bit more "on-site"?
Sakamoto:
I would say that up to one third of it is on-site, though we have come to the point where I can entrust a lot of things to others as well. But for things that define the overall direction in which the projects are going, such as game-design related aspects, I was quite directly involved from the start.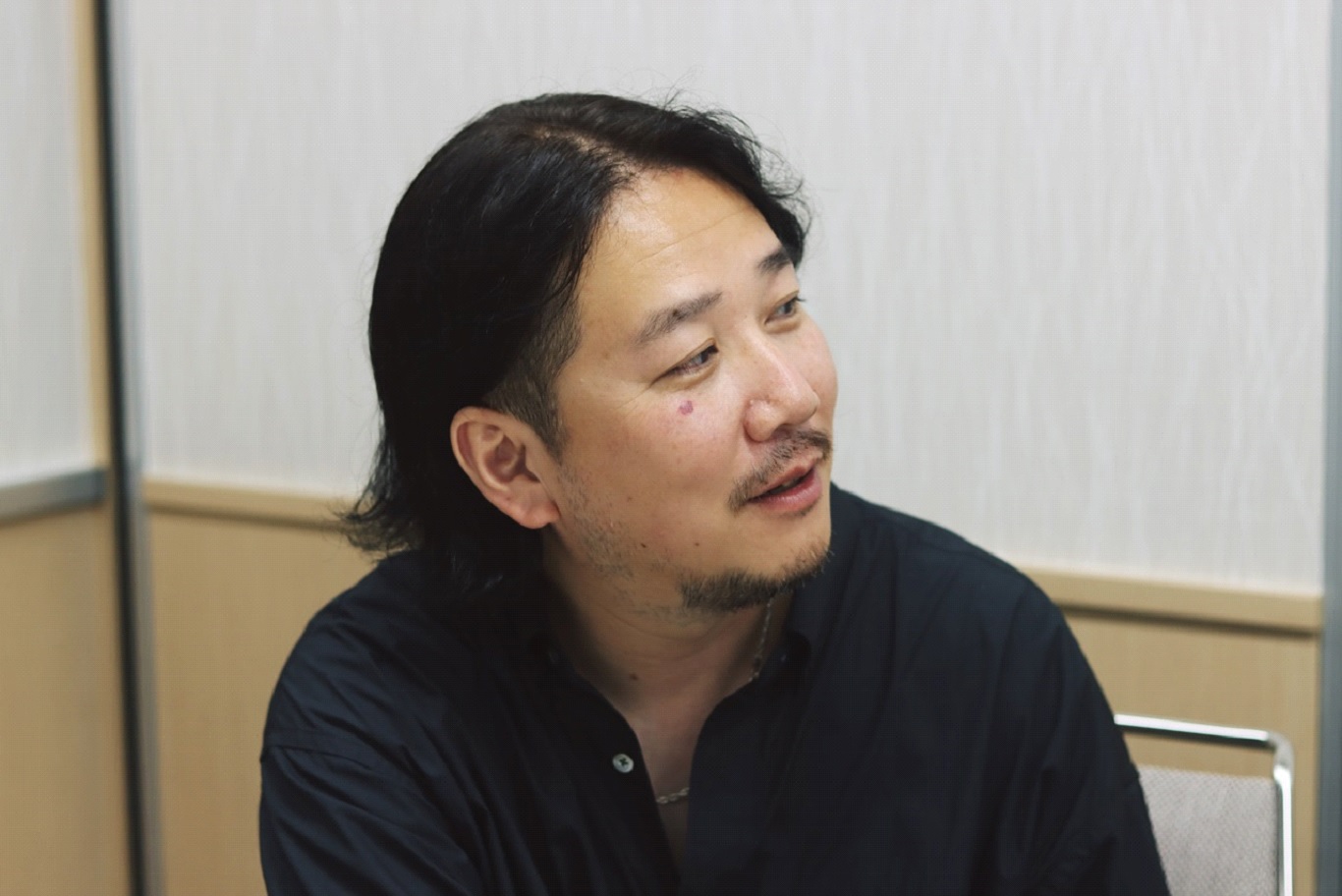 The efficient one-team development system
──This year, you already released the Like a Dragon: Ishin! remake, right?
Yokoyama:
Oh yeah, so we did.
Sakamoto:
It feels like just yesterday.
──And then comes Like a Dragon Gaiden, followed by Like a Dragon 8…the speed of your releases is astonishing. Do you have three separate teams working in parallel? How are you able to realize such quick releases?
Yokoyama:
Actually, it's just one team for the most part.
── Just one team…?
Yokoyama:
For example, for the Like a Dragon Ishin! remake, we used Unreal Engine, but the programmers using Unreal Engine were the same ones who were also using Dragon Engine for other titles. This is especially the case for programmers, but one of the most unique characteristics of Ryu Ga Gotoku Studio is that we don't have one person dedicated entirely to one project.
Sakamoto:
Yes, we have people engaged in several projects in parallel.
Yokoyama:
Basically, we look at making Like a Dragon Gaiden and Like a Dragon 8 as being the same thing. If I'm in charge of a certain mini game for one title, I'll also be in charge of it for another title. This is how we categorize tasks across different projects. If a certain type of mini game involves a lot of physics, one person will be in charge of them across all projects. If there's AI, one person will handle AI in all projects. As projects move along vertically, everyone is crossing over from one to the other horizontally. The same goes for the two of us (Yokoyama and Sakamoto), we're involved in all of the titles.
──Then, there's no problem of struggling to secure staff between projects?
Yokoyama:
Not at all, after all, the titles don't have different producers. Actually, it was Like a Dragon 8 that first took off as a project, not the Ishin! remake. Then, as Like a Dragon 8 moved along, the Ishin! remake was completed, and Like a Dragon Gaiden hopped in alongside Like a Dragon 8. While the Ishin! remake was in the localization stage, we took a brief break from Like a Dragon 8, and then everyone came back to it after the translation was done.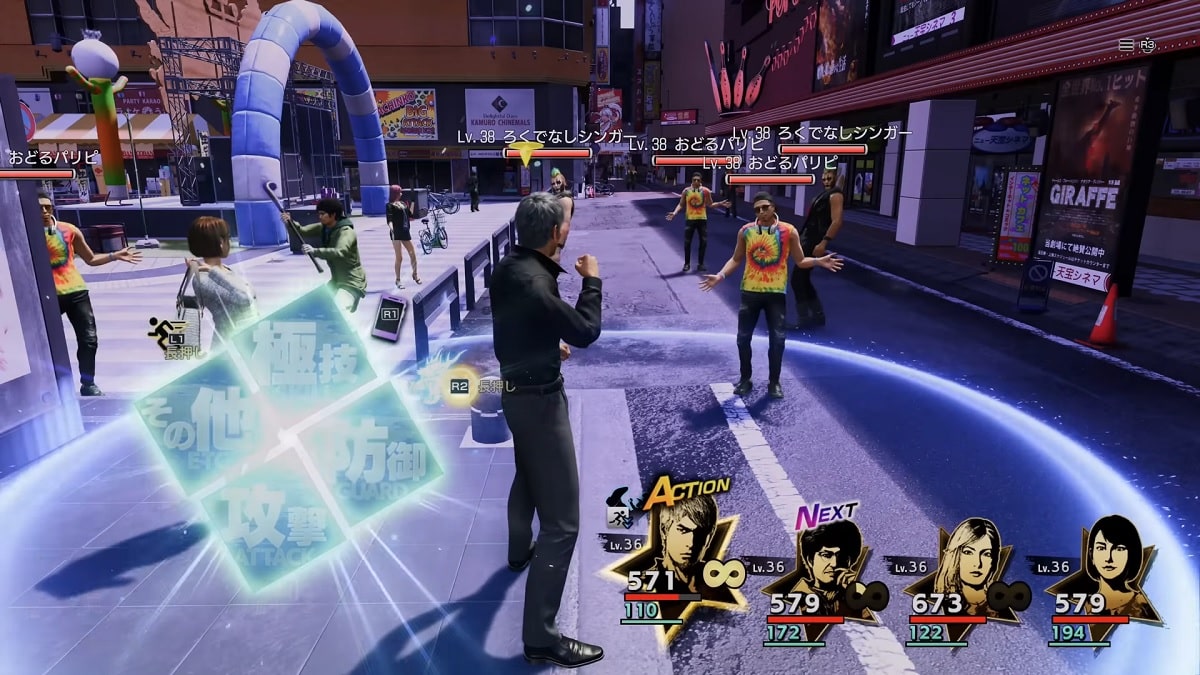 ──Since when have you been working with the one-team system?
Yokoyama:
At the time of the initial Yakuza and Yakuza 2, the pace of releases was fast, with one installment per year being the norm. Even then, we did things with one team, so it's basically been like that since long ago. Obviously, nowadays we don't do one installment per year anymore, but our approach has become to come out with spin-off titles instead.
──Don't you get confused, being in charge of multiple titles at once?
In unison:
We do (laughter).
Yokoyama:
The worst case was when we had recording sessions with the same cast members in one day for both the Ishin remake and for Like a Dragon 8, followed by yet another recording session on the next day for Like a Dragon Gaiden. At that time, I was like, "What game are we even recording for?" (laughs).
Yokoyama:
This time around in particular, a lot of the cast overlaps between titles. I would often be asking Takaya Kuroda, who voices Kazuma Kiryu, "Which one was it today again?"
──In managing two different titles in parallel, is there something you were careful of?
Yokoyama:
There isn't a huge difference Between Like a Dragon Gaiden and Like a Dragon 8. By this I mean that, in a sense, Like a Dragon Gaiden was derived from Like a Dragon 8. We could have just told of Kiryu's past through a thirty-minute interlude as part of Like a Dragon 8, but we decided it would be a lot more interesting as a game of its own, which is how the project came to be. Though this meant having a whole extra game to make, it still uses the same engine, so we thought "It's not like we have to make it from scratch," and decided to go with it. In the end, it took us about half a year to make it.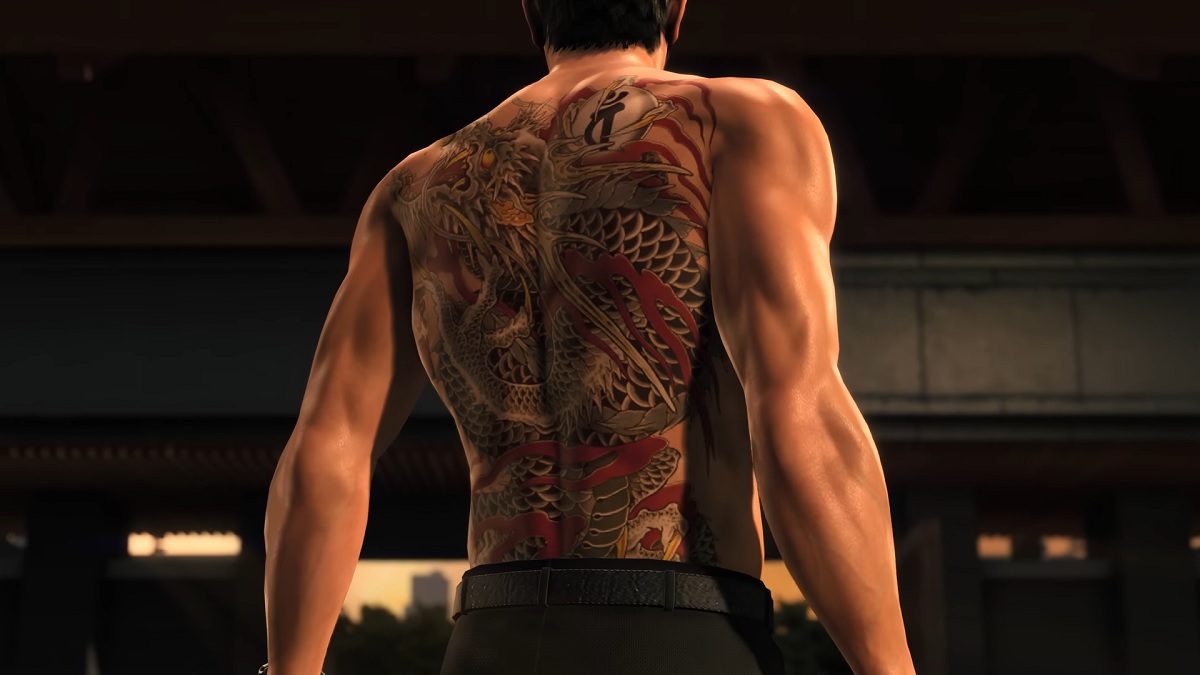 ──Only half a year!?
Yokoyama:
I'm the one who first went, "Let's make it." I said, "If you're going to make an episode about Kiryu's past, it's going to be much quicker to make a game about it." From there on, we first considered making it as DLC, but then decided it was engaging enough for a physical edition. But, for a physical edition, we needed more content, so we decided to add some. This is how things escalated.
Sakamoto:
We didn't have a physical edition in mind from the start at all, so making all the adjustments for switching over was quite tough.
──By the way, earlier Like a Dragon titles would usually release in Japan first, and overseas releases would follow after some time has passed. But now, worldwide releases have become the norm for the series. Have you gotten used to the simultaneous global releases?
Yokoyama:
Lost Judgement was the first title to release globally, after which the Ishin remake followed, so we've been able to accumulate some know-how by now.
──With global releases, does securing time needed for localization make the schedule even more tight? How do you stay on top of pursuing speed and quality in both development and localization?
Sakamoto:
I think a normal flow is to finish the Japanese version entirely, and then do localization over the course of about 10 months, followed by release. But, as Like Dragon titles have significant volume, localization is always a problem.
Yokoyama:
There's a lot of text.
Sakamoto:
The amount of text is definitely not standard, but then there's the cut scenes that total to up to 4 hours or so.
Yokoyama:
The Like a Dragon series and the Persona series both have a lot of text. Sega excels at text-heavy games, so it can be a real problem for localization.
Sakamoto:
But then, if the overseas release comes 10 months after the domestic launch, it loses its novelty.
Yokoyama:
We're always rushing to get titles out in the Like a Dragon Series, and this is not because of loss of opportunity or profit, but because these are games that capture the moment. You can tell from the trailer this time around, but the game captures current trends, such as VTubers. If this were to be delayed for half a year, it could all end up being old news. And when you take into account that we have to anticipate all of this two or three years in advance, it's even more frightening. We want our games to be out there at the moment they are relevant.
This is all part of why we're pursuing simultaneous global releases now, while searching for the best methods to realize them.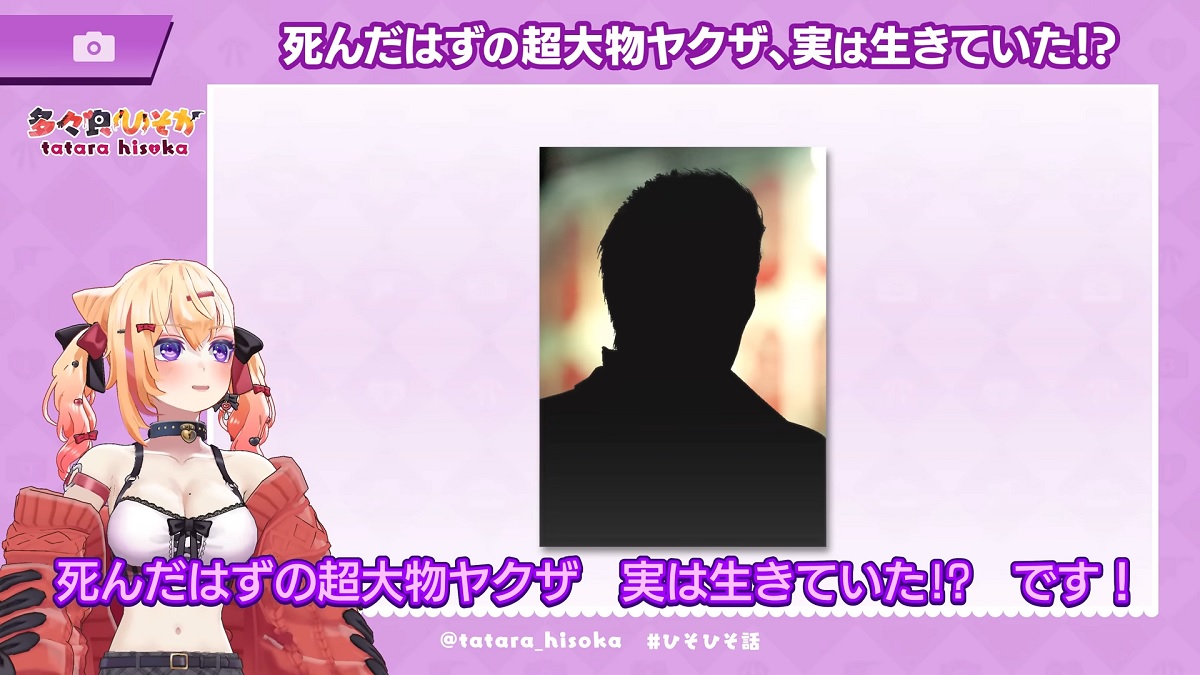 ──With the Like a Dragon series becoming globally recognized and accumulating a huge overseas fanbase, has this influenced your studio in terms of being able to upscale or in other ways make a more easy-to-work environment? Also, has it become easier for you to have you way?
Yokoyama:
Oh, I've always had my way (laughs). Also, our studio has always had a lot of staff, but the scale of employment of the company as a whole has been increasing, so there is a lot of people joining us recently. Nowadays, we have people from all over the world joining us mid-career saying, "I want to make Like a Dragon games," which I'm very happy about.
Also, we've been posting work-in-progress videos from our studio through the "Ryu ga Gotoku Studio TV" series since about a year ago, and they seem to be working quite well as recruitment videos. In these videos, you can see how things are done from the inside and what kind of people are working on the games, so there's been a lot of people running to join us after watching them, not that that was our intention originally.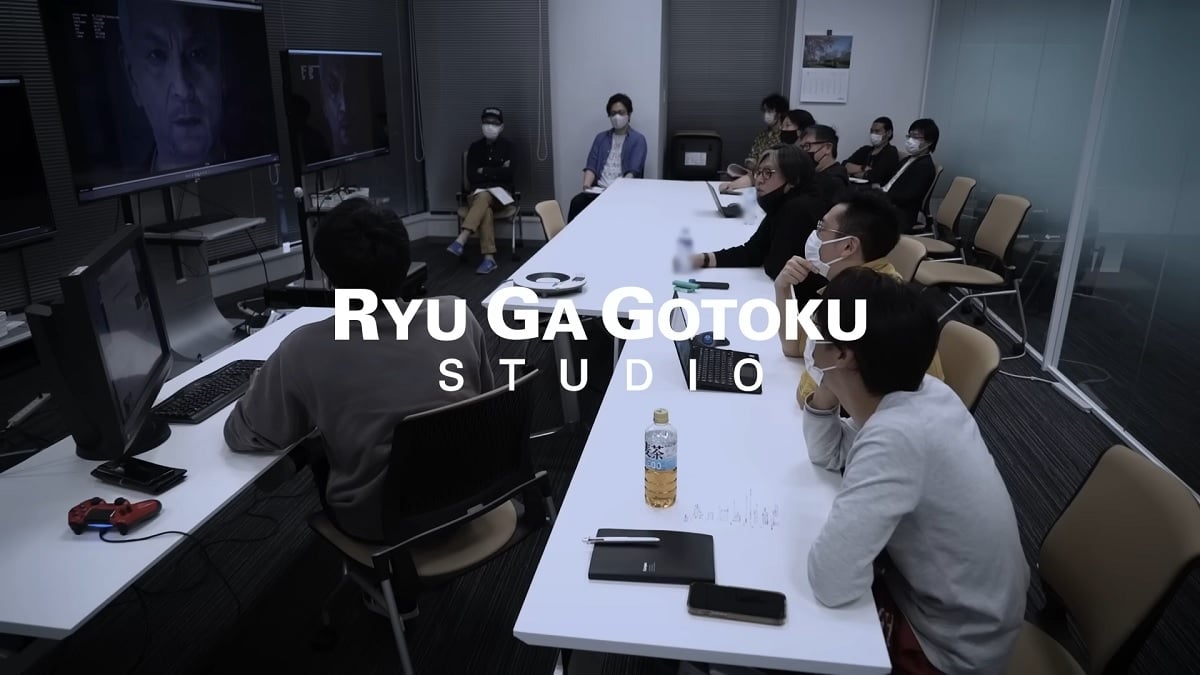 Like a Dragon stays what it is no matter how big it gets
──I've heard that the Like a Dragon series really took off globally with the release of Yakuza 6. When was the moment you realized the series' potential overseas?
Yokoyama:
Wasn't it Yakuza 0?
Sakamoto:
Yes, when Yakuza 0 released on Steam, the sales really exceeded our expectations. We could see the potential in numbers.
──Have you noticed any characteristics of Steam users?
Sakamoto:
On Steam, there's actually not so many players who play a game on its release day. However, when they do play it, Steam players take the time out of their day to launch their PCs and play the game thoroughly. I have the impression that, for PC players, whether it's an indie game or an AAA game, as long as it's fun, they will invest their time in it. I think that this is part of why a strange Japanese game about yakuzas managed to take off. The overseas users who hadn't know of the Like a Dragon series got an opportunity to install it and try it out, and found it fun. This is what we make of it.
──There definitely aren't many games like it on Steam, and it has a long play time too.
Sakamoto:
Yes, I think it was very rare at the time.
──Nowadays, feedback and fanart from overseas fans is pouring in.
Yokoyama:
Yes, but this is not to say that I am in any way conscious of the overseas market. The staff over at the Sega overseas offices always tell me "Don't change anything." For things like adding foreign characters or foreign stages, they tell me not to do it unless it's absolutely necessary. "Just do things the Yokoyama way, as you have been till now," I'm told. A lot of people are warning me not to be influenced in weird ways, and I place a high importance on that too.
──So, you yourself are also conscious of not being influenced by reception overseas?
Yokoyama:
I actually just don't take much influence from others in general. Entertainment is all about how you're feeling at the moment, so either you're up for it or you're not. When you eat food, you don't analyze it logically, you're just feeling it spontaneously. I think that the same can be said of customers consuming entertainment.
Sakamoto:
Whatever I'm told by people overseas, I try not to mind too much (laughs).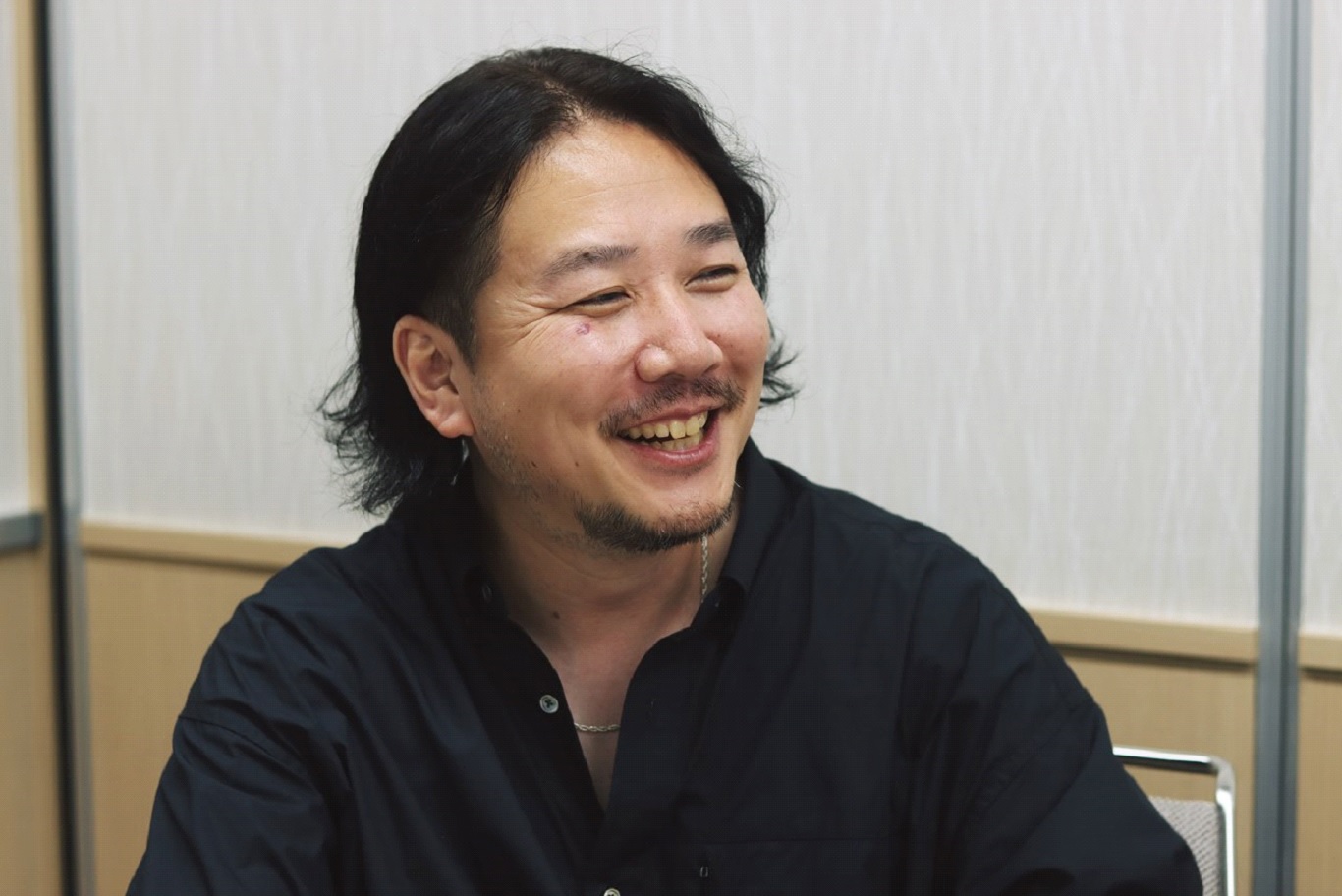 The unexpected popularity of Sayama and the understandable popularity of "Nandato?!"
──Next, I would like to talk about the fan culture that surrounds the series in Japan and overseas. In terms of character popularity, in Japan, Goro Majima would be a classic choice. Was there any character whose overseas popularity you were surprised by?
Yokoyama:
During the RGG SUMMIT held this summer (June 16, 2023), the topic of whether Kiryu has ever proposed or been proposed to came up towards the end, and to this, the overseas fans all went "Sayama!" I was shocked that Sayama's name would come up in that situation.
*Sayama Kaoru appears in Yakuza 2, fighting alongside Kazuma Kiryu. She is one of the rare female characters with the role of a heroine in the series.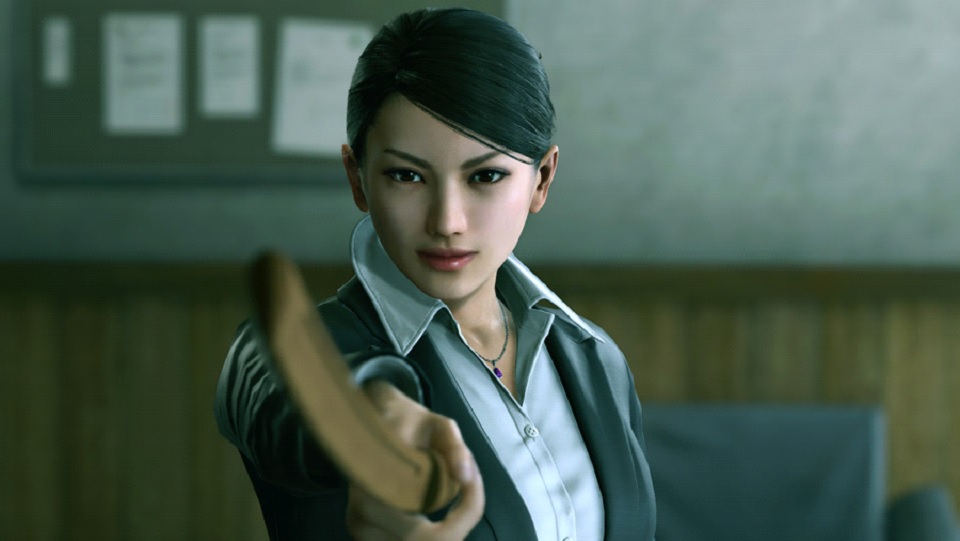 To me, Sayama was just "a woman from long ago" from a past title, but among overseas fans, there were people asking if she will be making an appearance again, so I was quite surprised. And now, when she appeared among the Poundmates in the trailer, everyone was like "I knew it, there she is!" It's an odd feeling for me, as I don't recall having Sayama mentioned to me much at all in Japan.
I mean, Yakuza 2 released in 2006…that's ages ago. Perhaps it's because of Yakuza Kiwami 2 that everyone remembers her. Well, there's been no trace of romance for Kiryu since Sayama…the story goes in the direction of familial love too so maybe that's another reason. But, why then, does no one mention Mayumi? (laughs) I mean they even lived together?
*Mayumi Madarame is a female character that appears in Yakuza 5. She works as a hostess but has a secret. A string of events leads to her cohabitating with Kazuma Kiryu.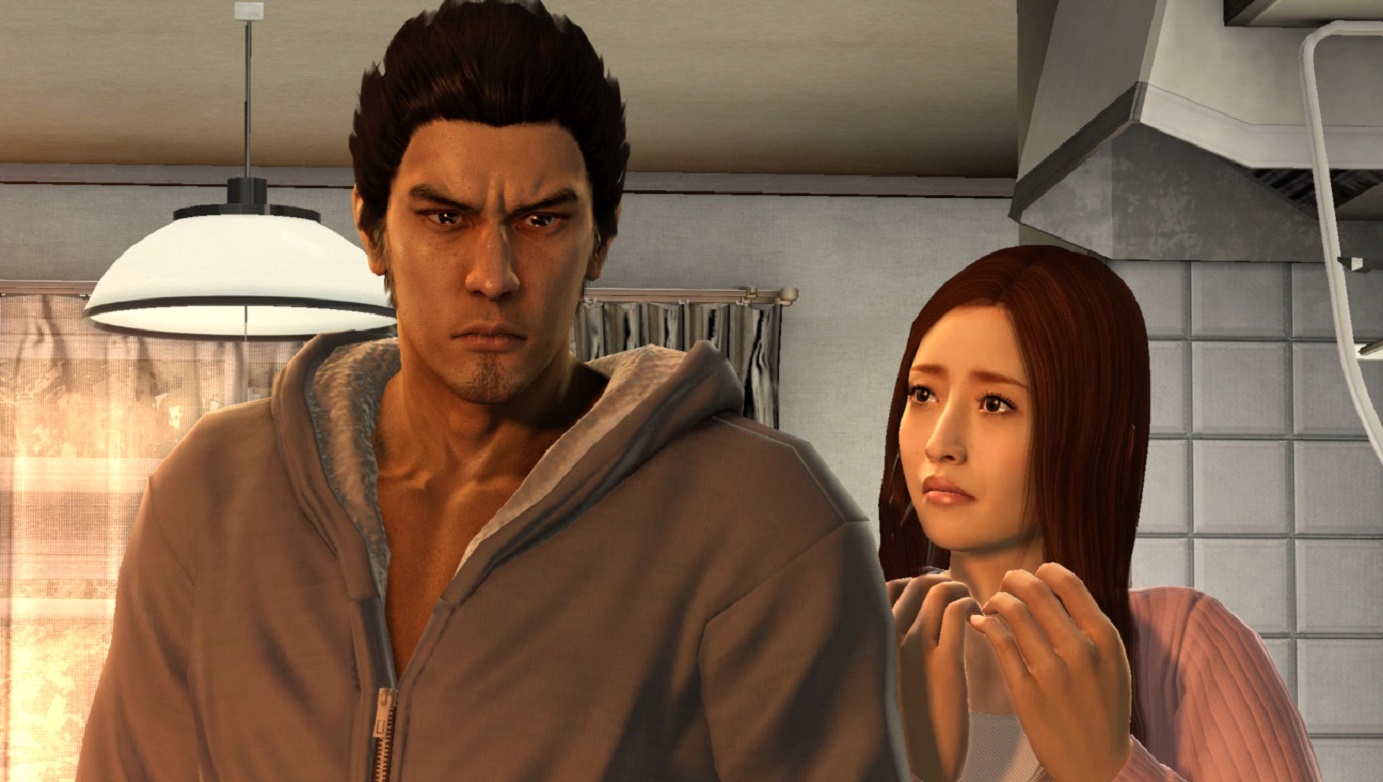 Sakamoto:
(laughs) But I feel like recently it's mostly the same characters becoming popular in Japan and overseas. Oh but, animal characters like Nugget are very popular overseas.
Yokoyama:
Yes, I feel like the animal types are popular to an abnormal degree overseas. Other than that, for the human characters it's mostly the same. I can tell by sales of acrylic charms.
Whenever we make a request to an overseas production company to "make an exciting video," they always include Nugget. Also that Sheep man from Like a Dragon 7. It's like it's their weakness (laughs).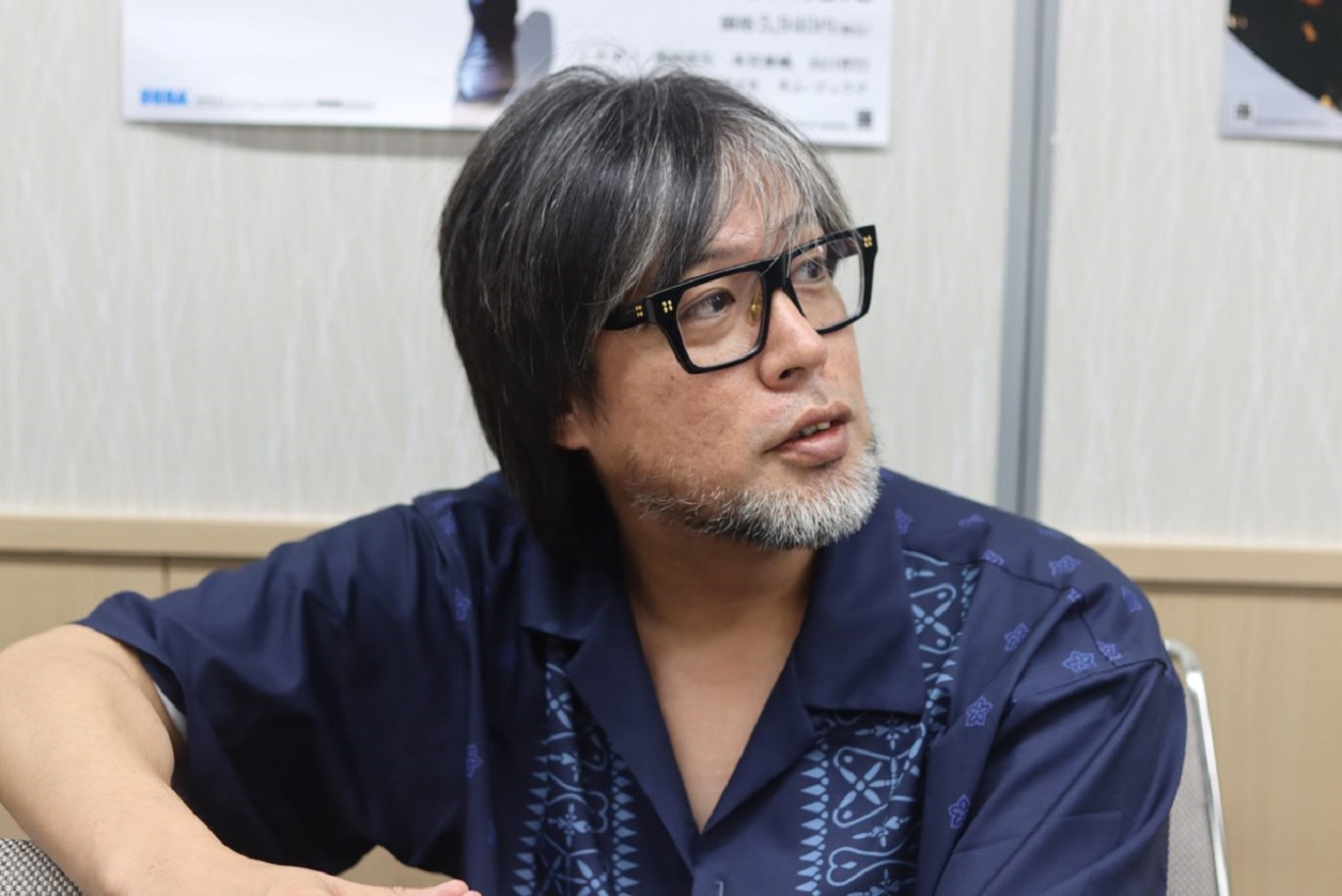 ──(laughs) Apart from that, are there any phrases you often see overseas fans using?
Yokoyama:
It's got to be "Nandato?" (lit. What?) Kuroda (who voices Kiryu) told me that when he would go overseas, for example to France, fans would come up to him and ask him to "say that line," and it would always be "Nandato?" Apparently both "Nani?" (lit. Huh?) and "Nandato?" are extremely popular.
Sakamoto:
Also, the "Hirameita!" (lit. It hit me!/in-game translation: That's rad!) during Revelation scenes. I saw a Like a Dragon fan saying it on that TV show that interviews tourists in Japan.
Yokoyama:
Those are lines you don't really see Japanese users saying. In Japan it's lines like "Step forward if you want to die!" that are famous. But then, in France everyone's just going "Nani?"
──Perhaps it's because it's easy to memorize, you hear it in the game very often.
Yokoyama:
Actually, "Nani?" and "Nandato?" can be heard a whole lot (laughs). In recent titles it's not so much, but just from Yakuza to Yakuza 5, these phrases appear 528 times. "Nani?," "Nandato? and "Dou iu koto?" (lit. What do you mean?) are definitely the most frequent.
And there's a reason it's that way, too. Since the main character has to have the same perspective as the player, when writing the script, I try to have him ask about things and question things that the player would too, which leads me to using "Nani?" a whole lot. But then, since having him repeat the same phrase multiple times during the same conversation would make things weird, I look for different phrases, such as "In other words?" "You mean to say that…," but there was still about 500 instances of it.
──So everyone got used to hearing it.
Yokoyama:
I guess it just stuck with them.

──"Baka Mitai" (I've Been a Fool) has also been extremely popular.
Yokoyama:
I have no idea what it is about that song (laughs). It's become so abnormally popular, it's even being used in a commercial for an app for cosmetic surgery in South Korea. Apparently a Korean celebrity sung it, and the commercial is being aired significantly. From what I've heard, they simply used it because they're fans of the series.
Sakamoto:
It seems another reason for it was that "Baka mitai" is a recognizable phrase.
Yokoyama:
At Sega's party on September 21, when "Baka Mitai" started playing, and all the influencers from overseas started singing along. Even I only know the chorus, but they knew the whole song…what's up with that? (laughs) There's also a lot of people singing the song without knowing where it's from, so I'm waiting for the day it gets reclaimed as a Like a Dragon song. By the way, in the upcoming title, there's a song called "Baka darou" (lit. A fool, right?) and it appears in the trailer, but it's probably not going to catch on. (laughs)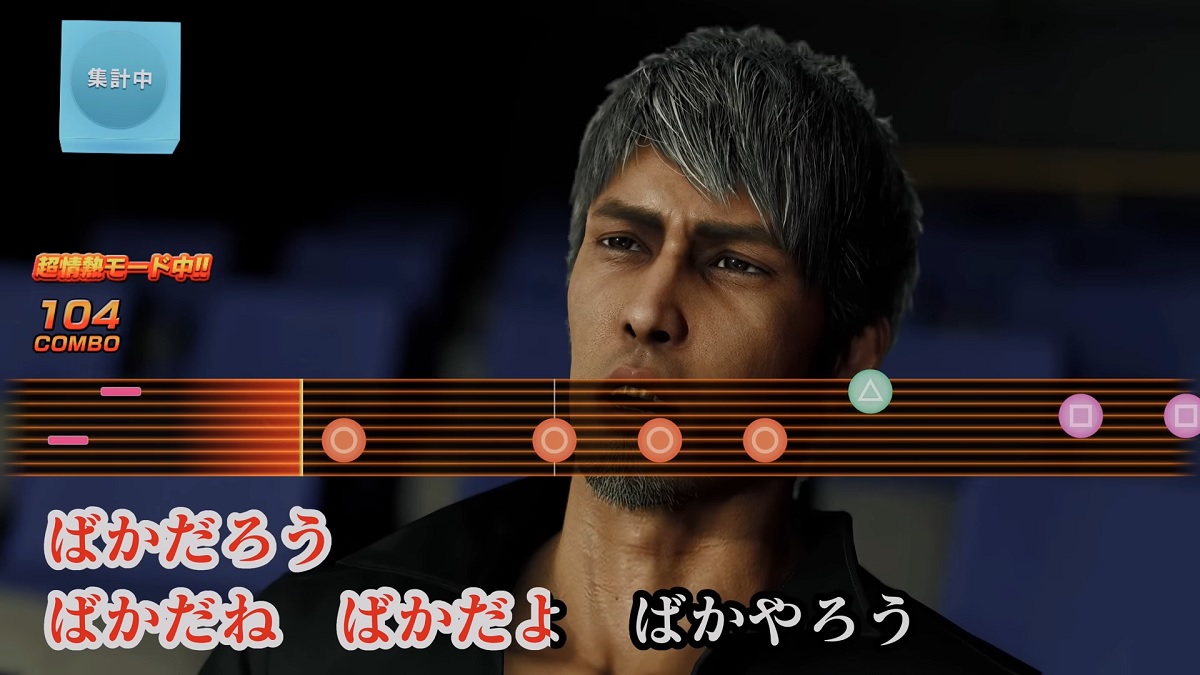 ──Memes are unpredictable after all. Speaking of which, the Like a Dragon series is a big source of memes online, and some of them are being spread far and beyond. Are there any you personally fancy?
Sakamoto:
The "Kiryu has never killed anyone" is popular overseas, but I think it's also quite funny to Japanese people. Rather than just one thing going viral, it feels like all kinds of scenes are being used in all manner of contexts online.
──It tells of the culture forming around the Like a Dragon series in recent years.
Going beyond the realm of video games, the Like a Dragon series is steadily taking root as a culture of its own. With the upcoming titles Like a Dragon Gaiden and Like a Dragon 8, we look forward to seeing how this culture develops and the new trends that will be born.
Like a Dragon Gaiden: The Man Who Erased His Name is scheduled for release on November 9, 2023, and Like a Dragon: Infinite Wealth is scheduled for release on January 26, 2024 for the PC (Windows/Steam)/Xbox Series X|S/Xbox One/PS4/PS5.
Interview, editing, photography: Ayuo Kawase
Writing, editing: Kosuke Takenaka




Translated by. Amber Vjestica (original Japanese article's publication date: 2023-10-30 11:44 JST)