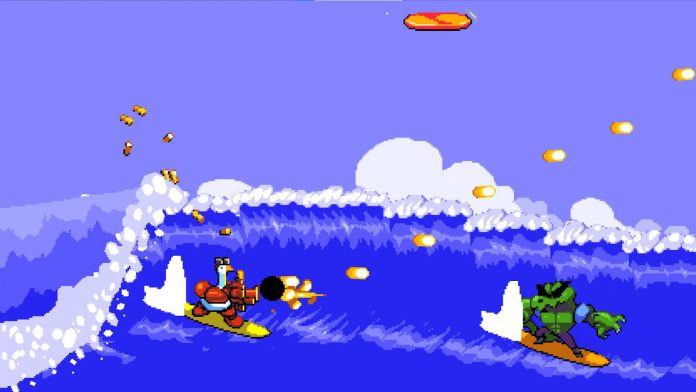 Written by. Eugene Kamei-Oser based on the original Japanese article (original article's publication date: 2022-03-30 16:22 JST)

Indie game publisher PLAYISM announced that Mighty Goose will be receiving a free DLC on April 19. A water-themed stage will be available once players finish the main story.
* Disclosure: The publisher PLAYISM is part of Active Gaming Media, which is also the owner of this website.
In Mighty Goose, players take on the role of the legendary bounty hunter Mighty Goose, going on a rampage in this gun-action shooter. Traverse various stages throughout the universe, fighting the Void King's minions. Hordes of enemies await in each stage, but numbers mean nothing to the legendary bounty hunter. Blast enemies away with shotguns and rocket launchers before they realize what hit them. With long invincibility times, use rolling to avoid enemy attacks. Purchase powerful weapons and tanks to up the quality of your violence, decimating the enemies. Show them you mean business.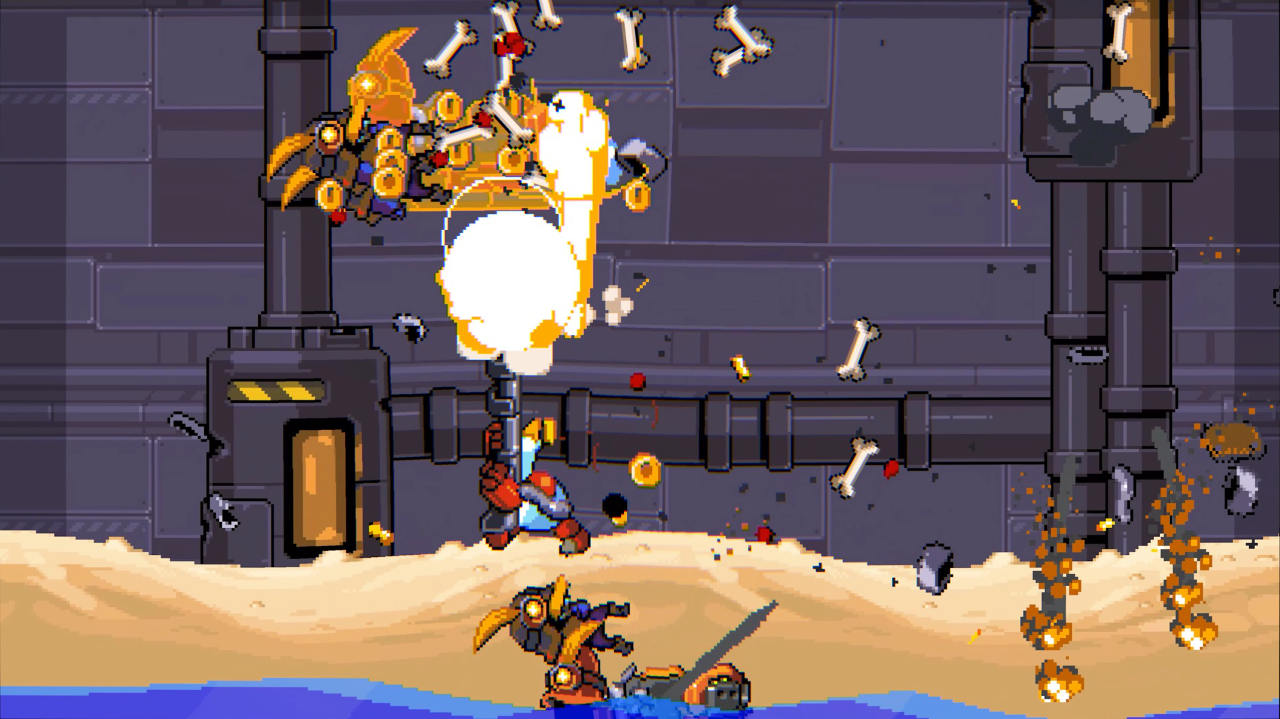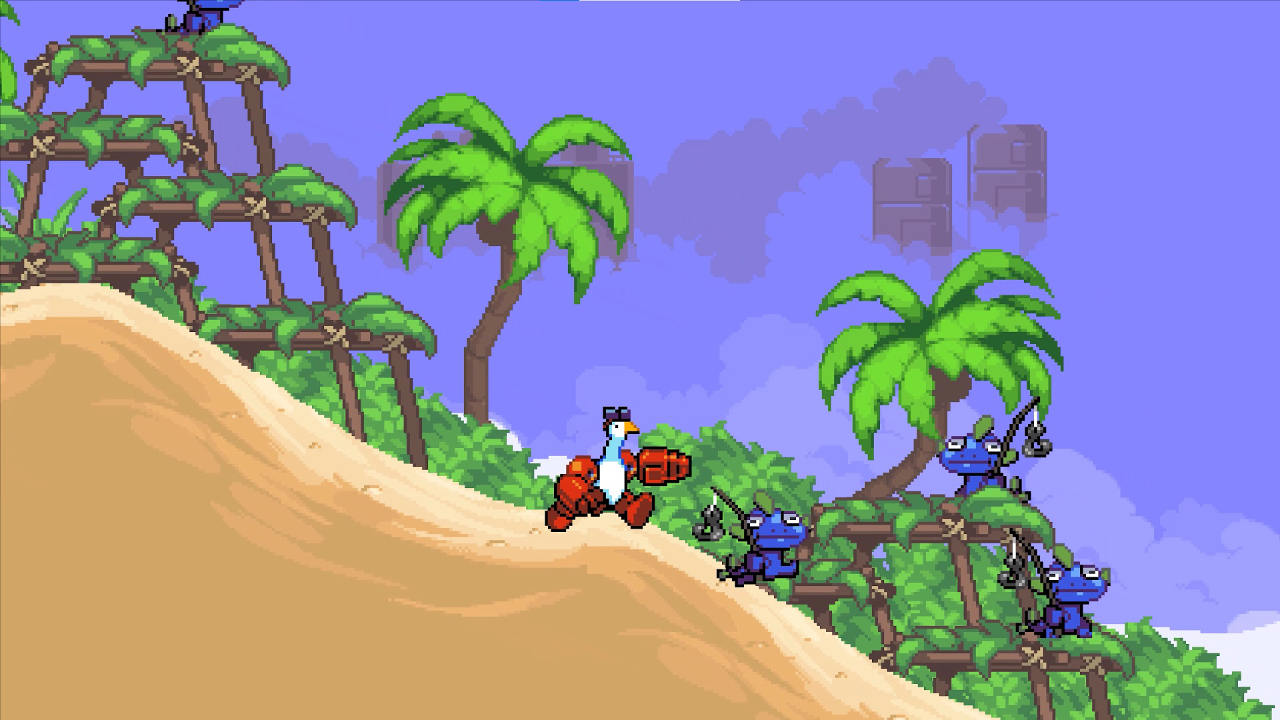 Screenshots released with the announcement of the free DLC show the Mighty Goose surfing and shooting enemies, the goose in a submarine, and more. From beaches to underwater, new battles await in these water-themed locations.
The game was developed by the Dutch studio Blastmode and the Danish studio MP2 Games. According to the press release, the game is influenced by Metal Slug and Contra. Compared to those classics though, this game is easier to play, with more health drops and a lower difficulty level. At the time of this article, the Steam version sits at a rating of "Very Positive," with 84% of the 419 user reviews being favorable.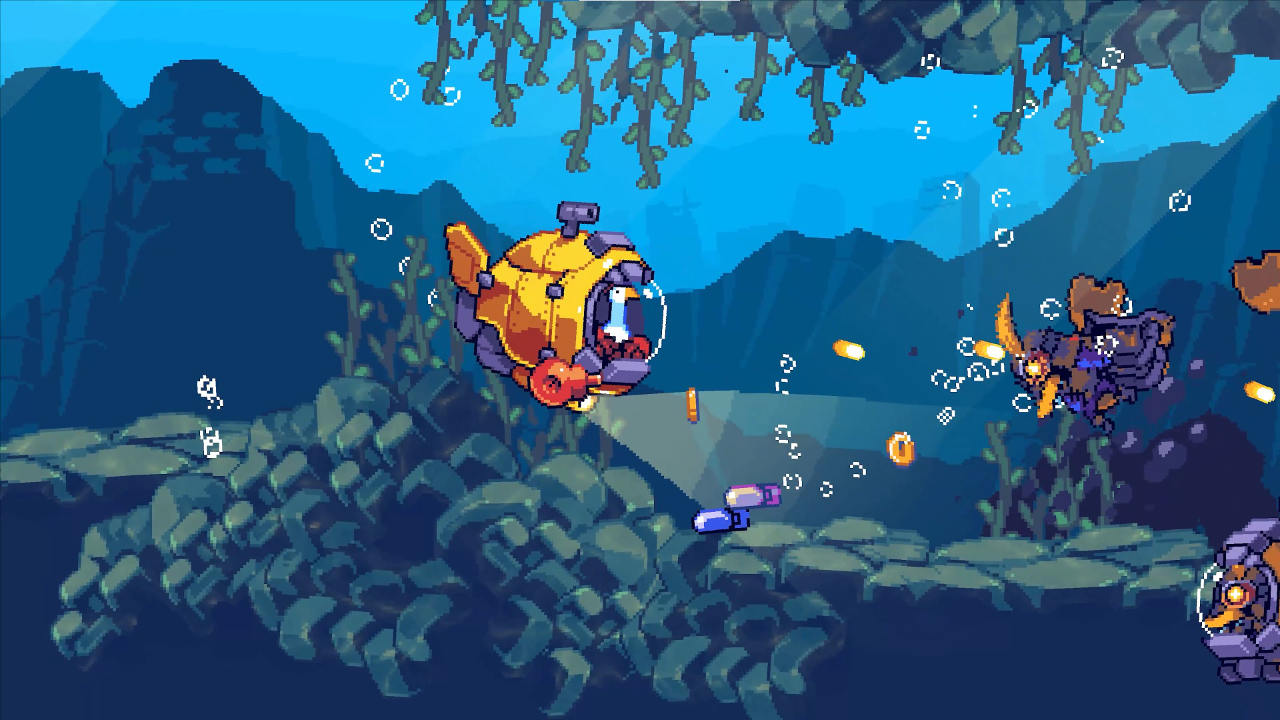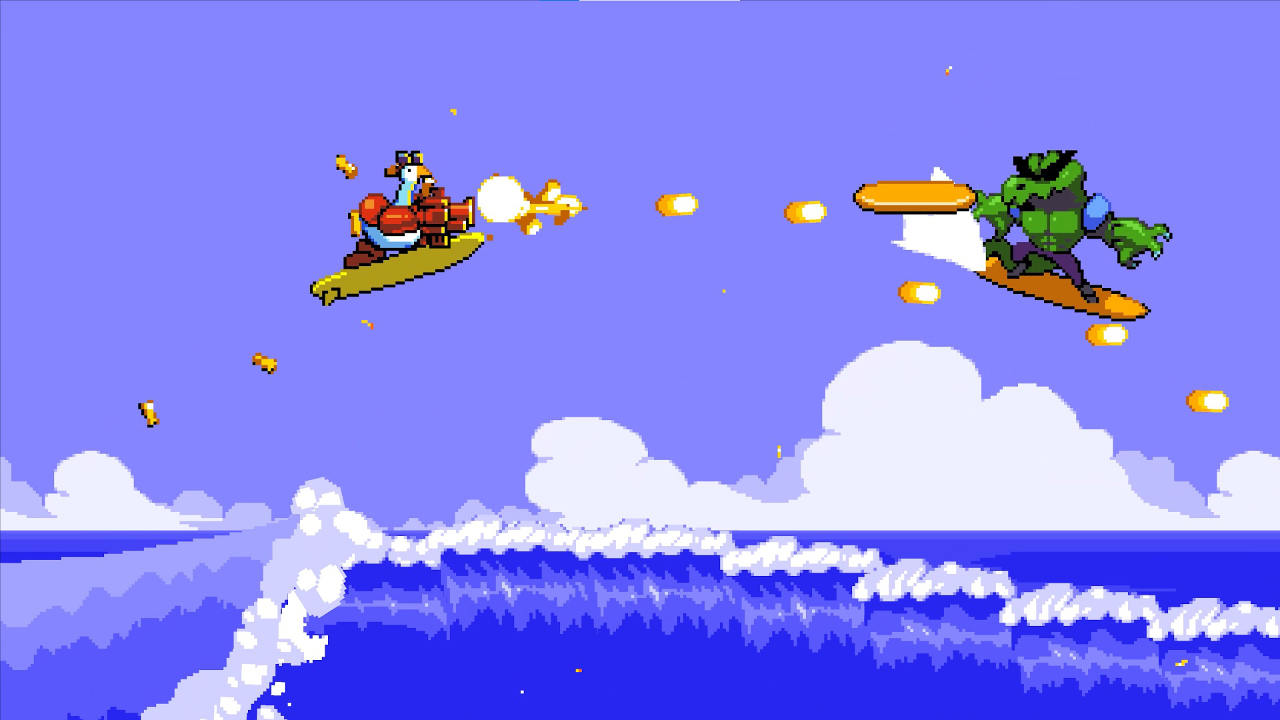 The free DLC for Mighty Goose will be available on April 19. The base game is currently available on PS4, PS5, Xbox One, Xbox Series X|S, Nintendo Switch, and PC (Steam/Microsoft Store).