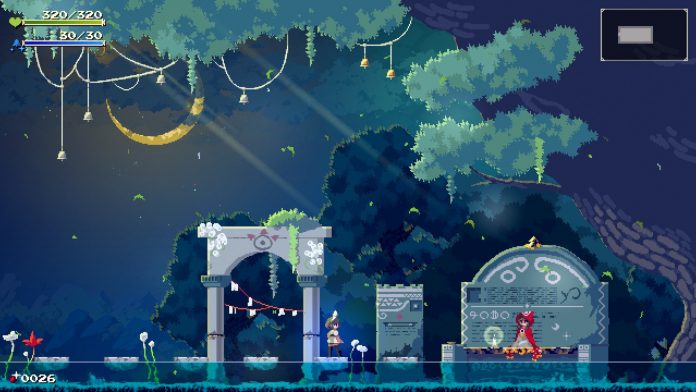 Written by. Ryuki Ishii based on the original Japanese article (original article's publication date: 2022-01-23 16:11 JST)

Japanese indie game publisher PLAYISM has officially announced Momodora: Moonlit Farewell during the PLAYISM GAME SHOW 2022 live stream. It's the newest title in the Metroidvania-style 2D action game series Momodora. The game is being developed by Bombservice and will support English, Japanese, and Simplified Chinese.
* Disclosure: The publisher PLAYISM is part of Active Gaming Media, which is also the owner of this website.

The story of the previous title, Momodora: Reverie Under The Moonlight, was set before the events of the first game. This time around, it will take place five years after the events of Momodora III.
The village of Koho is threatened by demons lured by the sound of the ominous tolling of a bell. The village chief sends Momo Reinol, the most powerful priestess in the village, to investigate the situation. Momo must find the cause of the bell tolls and protect the village, along with the sacred Lun Trees.
Momo will journey through and explore a fantastical world filled with diverse biomes. Judging from the mini-map shown in the upper right corner of the screen, it seems like maps are quite intricate. You'll face a variety of enemies, and Momo will fight them using her leaf weapon and a bow, just like in previous titles. She can dash through enemies as well.




This game features a system called Sigil, which allows you to customize your play style. While details have yet to be revealed, it seems like you'll be assigning cards to empty slots to activate their special effects and stat boosts. Switching out Sigils depending on your play style and the bosses you'll face, will likely be the key to success.
You can change the difficulty level to suit your play style, not only to challenge more powerful enemies but also to enjoy exploring the world freely. You may encounter allies as you explore the maps, too.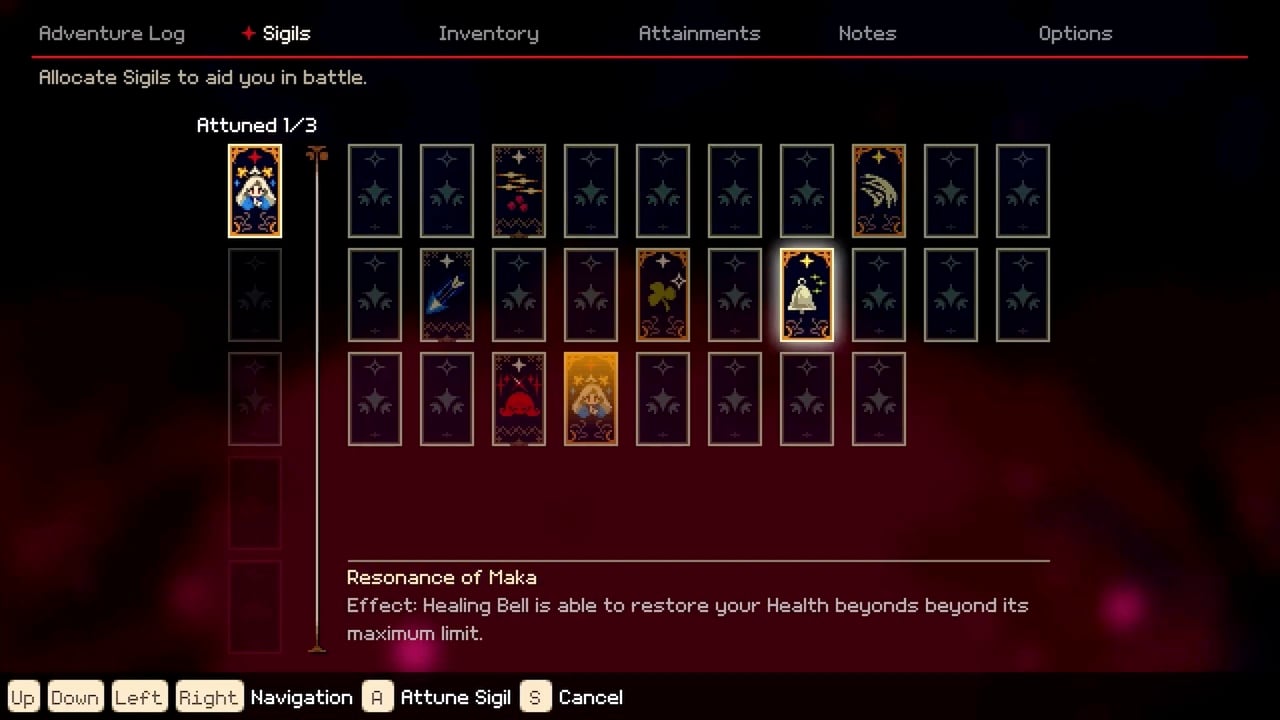 According to Bombservice's rdein, this game marks the conclusion of Momodora III and will settle a lot of mysteries and questions from the previous games. That being said, Bombservice is making the game so that players can enjoy it even if they don't know the story of previous titles. rdein also stated that the game is action oriented, and the story elements will be kept to a minimum. He intends to deliver the best game possible by utilizing the knowledge he has accumulated over the past 10 years.
Momodora: Moonlit Farewell is set to launch on Steam. The release window has yet to be announced.