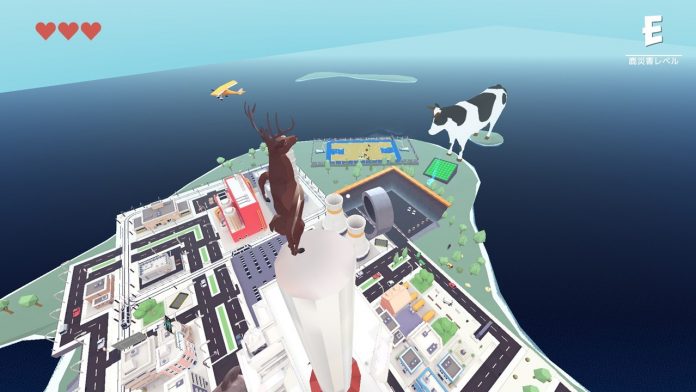 Publication date of the original Japanese article: 2021-08-25 12:00 (JST)
Translated by. Nick Mosier

Indie game publisher PLAYISM has announced that the Steam version of DEEEER Simulator: Your Average Everyday Deer Game will be officially launching on November 25 with PS4, Nintendo Switch, and Xbox One versions coming out the same day.
* Disclosure: The publisher PLAYISM is part of Active Gaming Media, which is also the owner of this website.
DEEEER Simulator is described as a Slow-Life Town Destruction Game starring a deer. And this deer's goal is to cause deersasters all over town. In order to achieve this goal, the deer can walk around in a totally normal bipedal fashion or soar through the air by expanding and contracting its neck. There are also items like machine guns and grenades to equip while destroying homes and buildings in an extraordinary fashion.
As you spread mass deerstruction, the Deersaster level will rise which causes the thickly wooled sheep and droopy eared rabbits of the local police force to arrive on the scene. Fighting against these police officers that are just trying to keep the peace pushes the deer's destructive potential to the limit as you continue to bring about a deersaster on the town. As the town gets destroyed, its look will change and new NPCs will appear.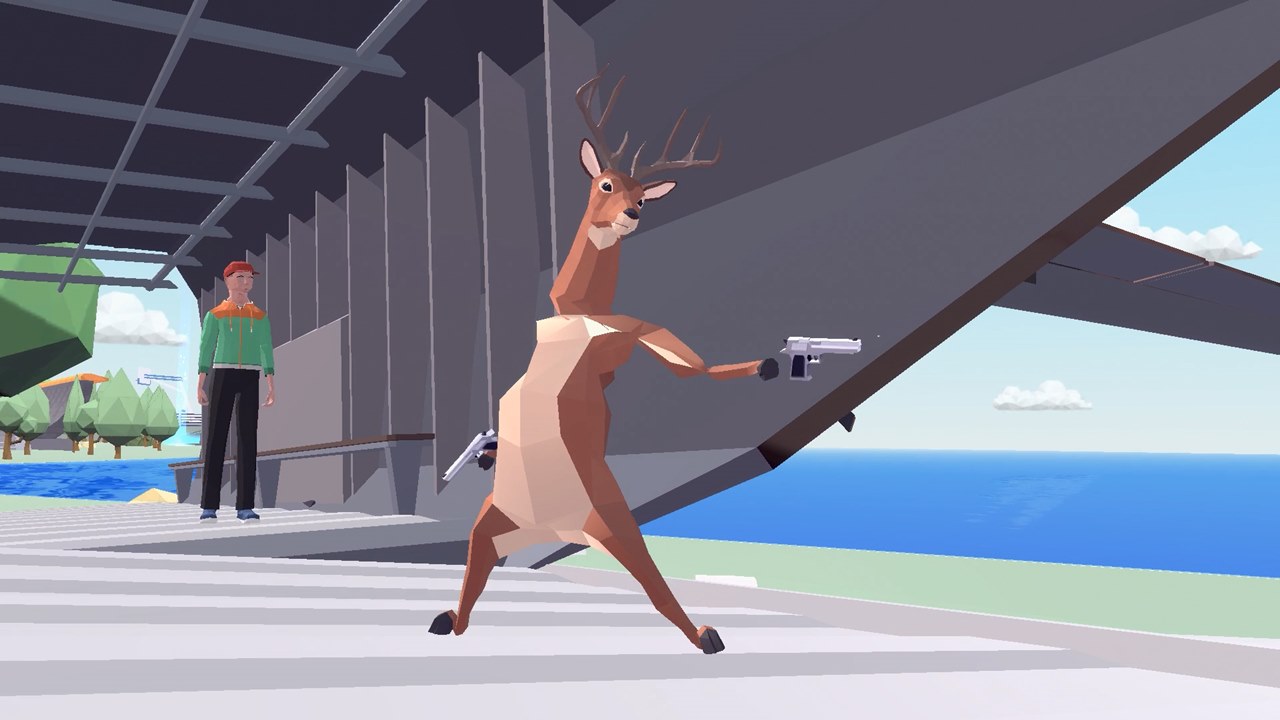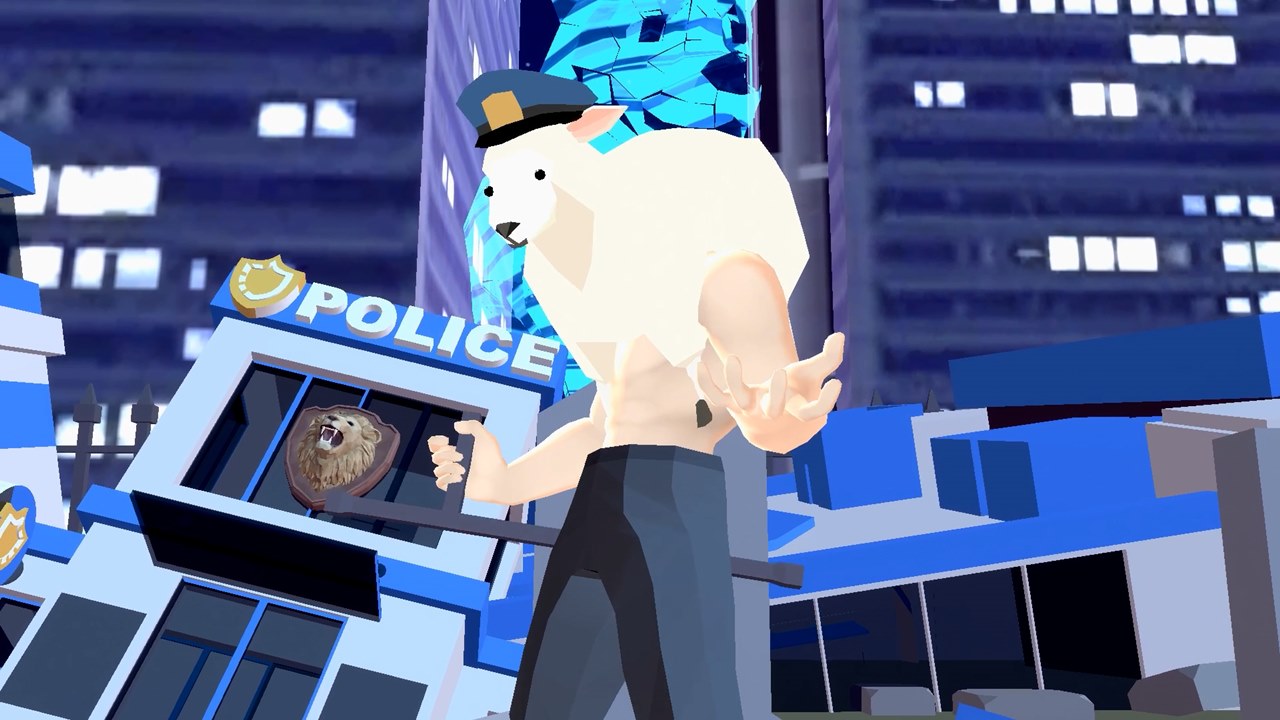 DEEEER Simulator released on Steam Early Access back in January of 2020. Since then, the game has been updated with new enemies, collaborations with other games, and a futuristic version of the town to spread more havoc in. The November release will also feature a final boss battle. The game features a number of strange bosses so it will be interesting to see what the final boss ends up being. The Early Access version is currently available for $12.99, but the price will go up with the official release.