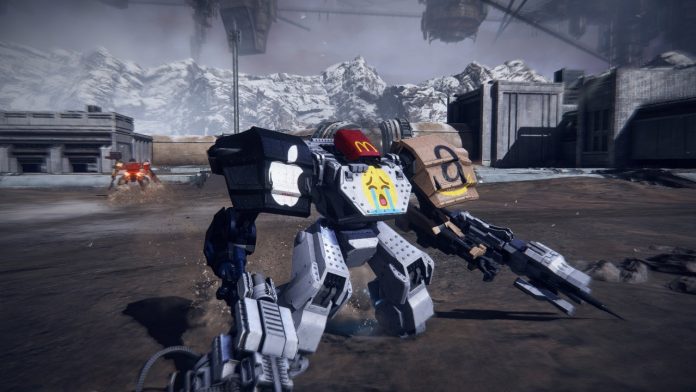 FromSoftware released ARMORED CORE VI FIRES OF RUBICON on August 25. The game is compatible with PC (Steam)/PS4/PS5/Xbox One/Xbox Series X|S. Armored Core 6 is all about designing and assembling one's ideal mech and taking on challenging battles, but players seem to be busy with none other than making custom emblems, all for the greater cause of adding pizazz to their creations.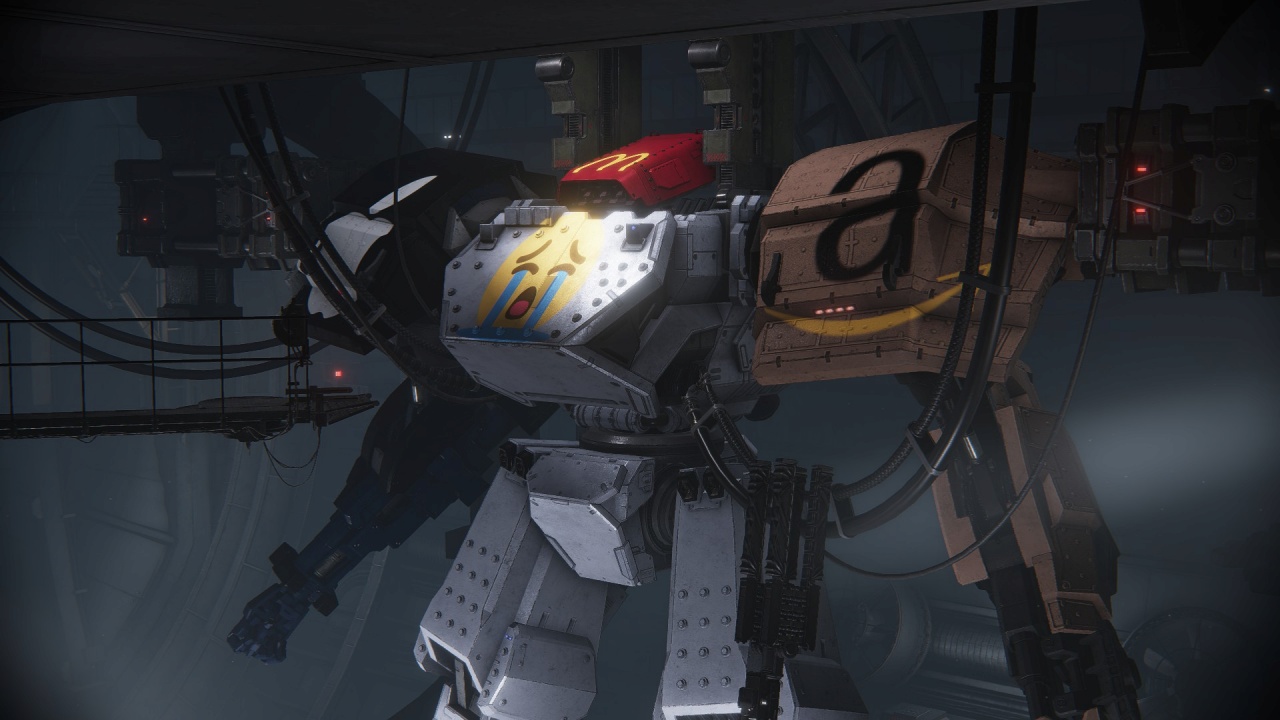 Similarly to past titles in the series, Armored Core 6 also offers an emblem creation tool. The emblems created can be assigned to one's mercenary license and applied onto mechs as decals. The joy of creating custom emblems seems to have players worldwide thoroughly consume, enough for them to put aside their mercenary activities.
For example, just on the r/armoredcore, subreddit, one can spot a plethora of user-created emblems, starting from references to other mech titles such as Gurren Lagann and Transformers, followed by references to other, non-mech popular titles and even emoji. Other FromSoftware games also seem to be a popular source of emblem inspiration. Most importantly, the emblems all reproduce the source material up to the smallest details, demonstrating the players' labor of love.
This can especially be said of the thread below, in which a player created Armored Core emblems out of major corporate logos such as Addias and Amazon, as well as the communist Hammer and Sickle symbol, apparently working on them till the point of passing out. Taking into account the rather unintuitive system of the emblem creation tool, which consists of putting together pieces using presets, one can tell how painstaking it must have been to reproduce all the logos so accurately.
The already existing emblems in the Armored Core series are corporate logos of the fictional businesses that exist in-game, and these are mostly military-related, making for decals that match the aesthetic and vibes of the game. On the other hand, one can imagine the bizarre effect of having a McDonald's-sponsored mech mercenary or a robot decked out with Supreme decals.
Meanwhile, Japanese players are no less passionate in their pursuit of graphic design, with supermarket price labels, 50% off stickers and other "everyday" motifs being especially popular decal options. It's amazing how a small "$1.7" label can transform a menacing mech into what seems like a kiddy toy in the robot aisle. On the other hand, some players have opted for a more maximalist approach, covering the entirety of their machines with decals, such as one user who plastered their mech with decals of a popular courier service's logo, also coloring the body of the mech in the brand's colors, resulting in what seems like a Rubicon express delivery-bot.
Other creations that stood out were an all-pink Kirby mech, complete with Kirby's face on it, and this "Praise the sun" mech based on Solaire of Astora from Dark Souls. Though combat is the main element of Armored Core's gameplay, the ability to design mechs, especially with custom decals, seems to have especially ignited the creativity of players.
Additionally, the game has a feature that allows players to upload emblems they have created and share them with others using a shared ID. For example, the above-mentioned Reddit user who created real-life corporate emblems shared IDs for their creations here. If you need an emotional break from the game's bosses wiping the floor with you, a fun option could be turning your attention to decorating your mechs with DIY or shared emblems.




Written by. Amber V based on the original Japanese article (original article's publication date: 2023-08-28 14:01 JST)