HAL Laboratory has announced that the Blu-ray Box of the HD Remastered version of anime Kirby: Right Back at Ya! will be released in Japan on March 14, 2023. Pre-orders for the boxset recently opened on its official store page, but there's one warning on the page that has grabbed the attention of fans.
Kirby: Right Back at Ya! is an anime series that was broadcast from October 2001 to September 2003 and ran for 100 episodes. The anime takes place in an original village named Cappy Town, which is located in Dream Land. Cappy Town differs from the world of the Kirby games, and it contains many things found in the real world, such as convenience stores and vending machines.
The anime is now being remastered in Full HD and will be released as a 10-disc Blu-ray Box. Not only does it include all 100 episodes, but it also includes bonus features, such as the pilot episode and the first episode of the North American version. The boxset even includes physical goods, like a collection of storyboards for episode 1 and a special booklet that contains 100 pages of design materials, voice actor interviews, and more. Those who purchase the boxset will also receive a bonus acrylic calendar.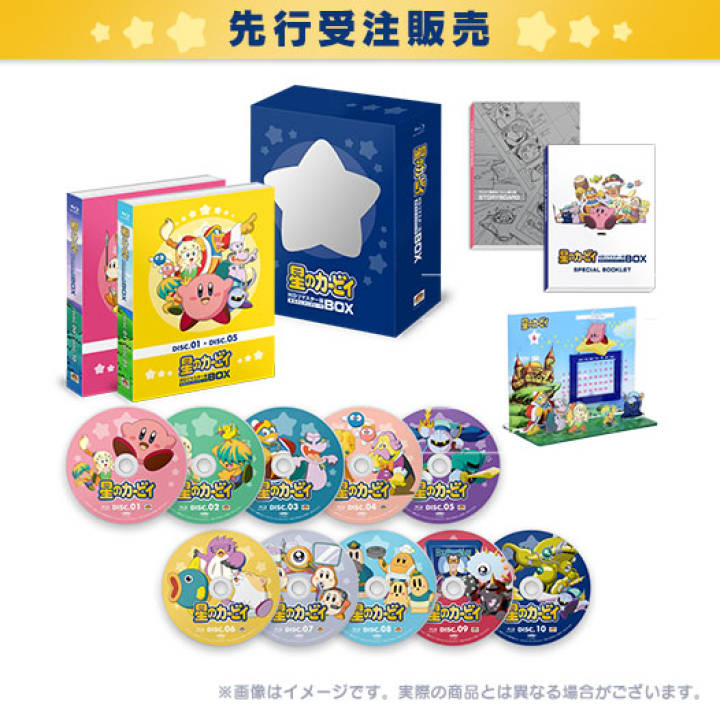 The boxset's store page includes a number of notes and warnings that should be read before purchasing the product. One of these, called "Warning regarding depictions used in this work," is quite unusual for the Kirby series. Below is a translation of the description that was taken from the official ValueMall store page:
This product contains anime footage that originally aired between 2001 and 2003. The footage, structure, and dialogue of this work contain some depictions that may be considered inappropriate when compared to the values held by modern society and today's human rights awareness. However, please understand that in the interest of preserving the originality of the work and the historical background of the time during which it was produced, no alterations have been made.
Kirby has a strong image of being an all-ages, family friendly series, and that may be why the warning really sticks out. At the time of writing (December 16 JST), the terms "Kirby" and "AniKirby (Anime Kirby)" were trending on Twitter in Japan. You could see the shocked reactions of many users who couldn't believe that such a warning would be necessary for the Kirby series. However, there were users who weren't surprised by the warning. The reason being that Kirby: Right Back at Ya! is a treasure trove of dark comedy, so much so that it has sometimes been called the "Japanese South Park."
As mentioned earlier in the article, the world of Kirby: Right Back at Ya! incorporates many elements from the real world. It also uses this unique setting to include an abundance of social satire. For example, King Dedede, who fills the role of series villain, frequently utters some rather risqué phrases. There is one especially prominent line in the Japanese version of episode 5, "Beware: Whispy Woods!" in which King Dedede exclaims, "It feels great to destroy the environment!" as he joyfully cuts down trees in a forest. This phrase even became a meme in Japan.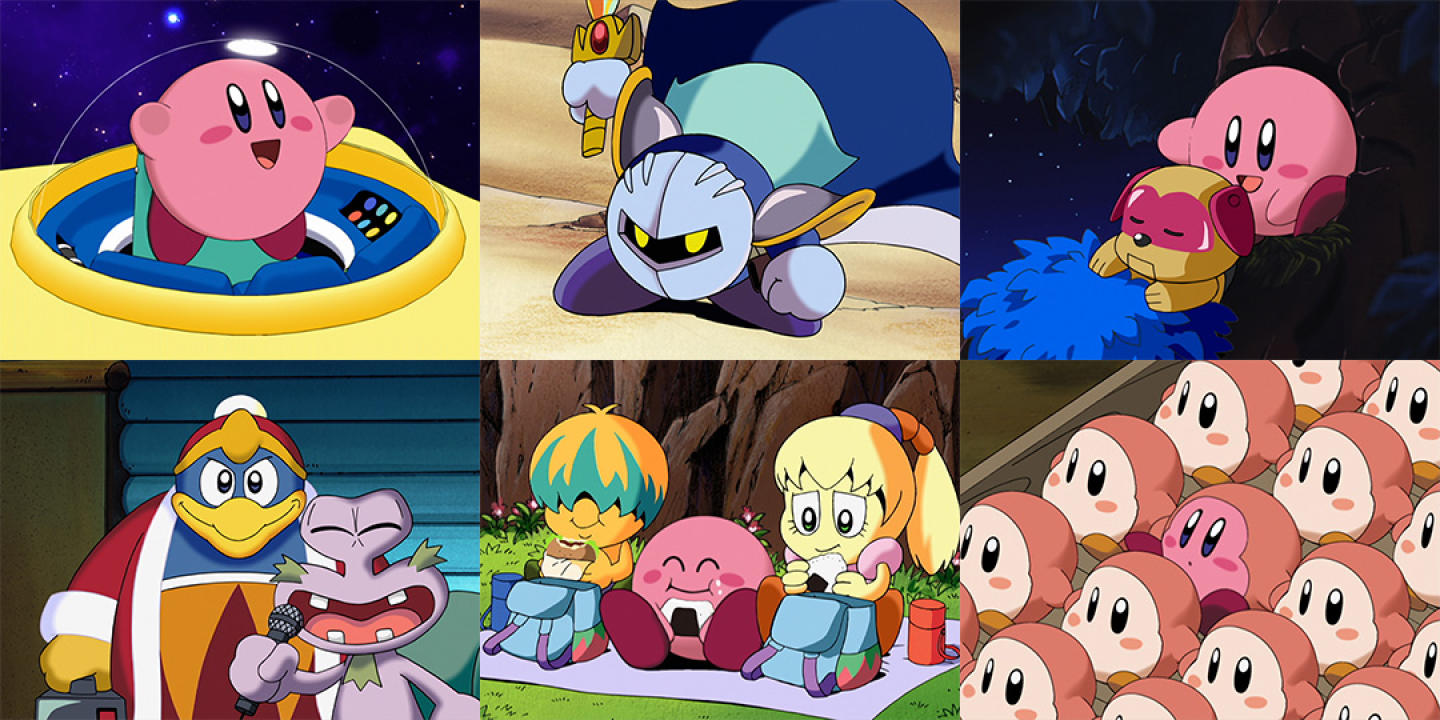 King Dedede commits numerous evil deeds throughout the series, and some other examples include episode 49, in which forced the villagers to create anime without sleep or rest, and episode 72, in which Waddle Dees are sold through a vending machine. You can see how the anime alludes to some controversial topics, such as the destruction of the environment, the harsh working conditions in Japan's anime industry, and human trafficking. It's quite possible that these kinds of portrayals are what were deemed to be "depictions that may be considered inappropriate when compared to the values held by modern society and today's human rights awareness."
Of course, King Dedede's role in the anime is to serve as the villain. His nefarious deeds are intended to be harshly criticized by the villagers, so it does not mean that the show is attempting to encourage ideas that run counter to social ethics. Additionally, because there is so much dark comedy in the series, there are likely elements aside from Kind Dedede's dialogue and actions that the seller of the boxset thought would require a warning. Fans are likely very happy about the fact that the anime has been remastered in HD without any alterations to its content.
It should be noted that pre-order allocations for the Blu-ray Box have already sold out and new pre-orders are not currently being accepted. However, even though the store page says, "No Stock," there is a chance that more pre-orders will be accepted at some time in the future as they are considering possible options, such as a second production batch.




Written by. Marco Farinaccia based on the original Japanese article (original article's publication date: 2022-12-16 18:13 JST)