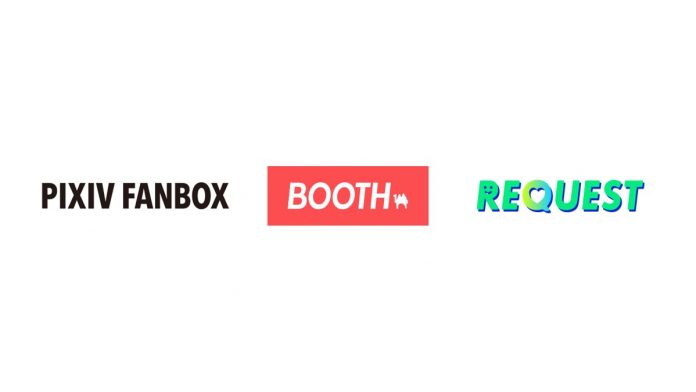 pixiv released a notice regarding changes to their Service Master Terms of Use on November 30 (JST). Additionally, they have specifically laid out the types of content banned from being exhibited, sold, purchased, or registered on their services. The changes will be applied starting December 15. pixiv previously released a notice regarding the incoming changes to their Terms of Use (related article), and now the details have been specified and made clear to users.
According to pixiv, real imagery that go against social standards, and against their Terms of Use and international credit card companies' guidelines, have been confirmed on their services. Additionally, it was pointed out that some of these are against laws and regulations, and pixiv has declared that such content will be strictly regulated.
At the same time, pixiv explains that their intent isn't to excessively restrict the expression of creators. They highlight that safeguarding creative freedom and respecting content from creators is an important policy for pixiv. They also say that they have clarified these standards so that creators can have peace of mind about their work and know specifically what goes against the Terms of Use.
The update was made to Article 14, Clause 26. The Article itself covers prohibited content while Clause 26 describes what cannot be exhibited, sold, purchased, or registered on their services. While the Terms of Use are mostly the same as before, specific standards for what "content that goes against laws, regulations, social standards or our guidelines" means are provided on a separate page.
The newly added criteria stipulate "prohibited works" and "works that require revision." Prohibited works include, real imagery that go against social standards and highly realistic imagery that go against social standards. This section also includes works that go against social standards where all concern that a real victim is present cannot be dispelled.
Specific examples given for what is considered going against social standards includes, sexual exploitation of a minor, incest, bestiality, rape (or any other non-consensual sexual behavior), non-consensual mutilation of a person or body part, and depictions they deem as inappropriate.
The target of these standards are works that are involved in transactions and content meant to encourage transactions on an account (profile pictures, icons, banner images, and more). In the case that a violation is verified, not only can the work be deleted or permanently set to private, but the offending user's account can also be banned or restricted on what payment methods it can utilize.
Works that require revision include content that pixiv has deemed needing of changes after examining them in combination with the product itself and ancillary data such as titles, tags, posted text, and text relating to work. Relevant works will temporarily be made private with users receiving a request to make changes. pixiv says that in the case where someone does what they consider malicious, such as uploading large amounts of content that clearly require changes or repeatedly ignoring change requests, they will be handled in the same manner as prohibited works.
The early notice about the changes coming to the Terms of Use didn't have any mention of "real images" or "realistic imagery" that go against social standards. For that reason, creators mostly in Japan have been discussing whether their creative freedom is being restricted or not. There were a lot of unknowns regarding what was actually changing and how it would impact creators.
Through this update to the Terms of Use, we now have clarification that what is considered prohibited mainly applies to real images and realistic works. At the present, pixiv does frequently have obscene photos and price tables for selling such content submitted to it. From what I (the original author of this article) have verified, the amount varies depending on the time, but content that is against the rules is submitted regularly, although most of it is being taken down quickly.
For the time being, it doesn't sound like creators will have their creative freedom severely limited like they were worried it might be. However, if you're an illustrator or produce creative works, it's probably best to confirm what pixiv's policies are for yourself just in case.




Translated by. Nick Mosier based on Len Aoi's original Japanese article