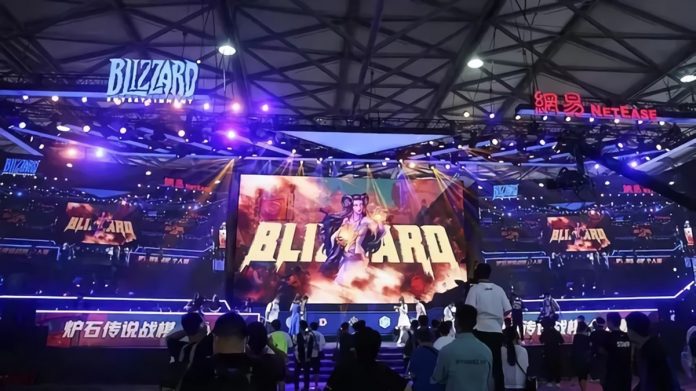 Recently, Blizzard Entertainment and NetEase announced that the licensing agreements that cover the publication of Blizzard titles in mainland China would be coming to an end. Most Blizzard game services, including Overwatch and Diablo III, will be suspended beginning on January 23, 2023. Service for Diablo Immortal will continue, as the title is covered under a separate agreement between the two companies.
According to Blizzard's press release, the current licensing agreements are set to expire in January 2023, and will not be renewed because the two parties have not reached a deal that is consistent with Blizzard's operating principles. NetEase's press release mentions that they tried their utmost to negotiate with Blizzard, but there were material differences on key terms, and the companies could not reach an agreement.
On the day it was announced that the agreements between the companies would expire, NetEase's stock price dropped by 9%. Reuters also noted the impact on NetEase, stating that "In a research report on Nov. 9, Daiwa Capital Markets estimated that the absence of Blizzard games could lower NetEase's revenue by 6-8% next year." According to Activision Blizzard's quarterly financial report for Q2 2022, the partnership between the two companies accounted for approximately 3% of their consolidated net revenues in 2021. NetEase's own financial report mentions that it only generated a small amount of revenue from publishing Blizzard's titles in China.
However, regardless of how much of an impact it will have on revenue, for gamers in China, the end of these agreements is a major issue. Blizzard's partnership with NetEase began in 2008, and during the 14 years of working together, Blizzard games like World of Warcraft, StarCraft, and Diablo have become incredibly popular and well-known in China. Blizzard has also been a major influence on the tremendous growth of esports within the country.
In China, the official sale of video game consoles was largely prohibited for a long period of time, so Chinese gamers could only play games on PC, and there are many who basically grew up on Blizzard games. I (the original author of this article) have interviewed many game developers in China, and the majority of them have talked about how they were influenced by Blizzard's games. There are also many Blizzard fans among the employees of NetEase, and for them, Blizzard is a company that they have a lot of faith in. I have often heard from people at NetEase about how they believe in Blizzard. As such, it is clear why news of the end of the licensing agreements has come as a massive shock to gamers in the country.
In Blizzard's statement, they mention that they are currently looking for alternatives to bring their games back to Chinese players in the future. However, when you consider the recent situation in China, one could say that it will be almost impossible for these games to resume service. Although there is a large games market in China, the government imposes very strict regulations on gaming. First, it is necessary to obtain a license in order to release a game within China. However, overseas companies are prohibited from directly releasing a game in the country and are instead required to enter into a partnership with a company based in the mainland.
Second, when an overseas game company changes its partner, all licenses are terminated, and the application process must be performed again, starting from the beginning. Furthermore, the number of licenses that are issued for game releases has continued to decline year by year, and only 314 licenses have been issued since March of 2022(Sina Finance). Some game companies in China have even gone bankrupt while waiting for licenses to be issued.
Lastly, the approval of licenses in China is separated into two types: domestic and overseas developers. However, there have not been any announcements of new overseas licenses being issued for over 17 months. Thus, it is unclear whether or not Blizzard would even be able to redistribute its games within China. With the end of the partnership between Blizzard and NetEase, it will now become difficult for Chinese gamers to find legitimate ways to play the Blizzard games that they have grown to love over the past 14 years.
It's likely that Chinese gamers also had some idea that this day would eventually come. On NGA, a Chinese gaming BBS, there are regularly topics posted with titles like, "When will this game stop connecting to the servers and go offline?" Many of those in 旅法師営地, a Chinese community that is mainly focused on card games, experienced a rollercoaster of emotions when the licensing agreement news was abruptly announced while they were still in the midst of excitement regarding the new Hearthstone announcements.
For the majority of gamers, no longer being able to play Blizzard games is sad development but nothing more. Esports players and commentators that rely on Blizzard games for their income, however, are essentially losing their jobs. We may see Chinese players start to disappear from the esports scenes of titles like Overwatch and Hearthstone. Additionally, in April of this year, it was made illegal to stream games that do not have a license within China. So even streamers will now have to carefully reconsider which games they choose to play.
When you become a gamer in China, you have to prepare yourself for the fact that you may suddenly lose the games that you love even though they are still available in other countries. And when such a day does finally arrive, there is nothing you can do but quietly accept it. Although this doesn't appear to be something that only applies to video games.
Which is the next game that will become unplayable in China? Or will an entire platform such as Steam completely disappear from the country? It's all completely unpredictable.




Written by. Marco Farinaccia based on the original Japanese article (original article's publication date: 2022-11-24 19:12 JST)