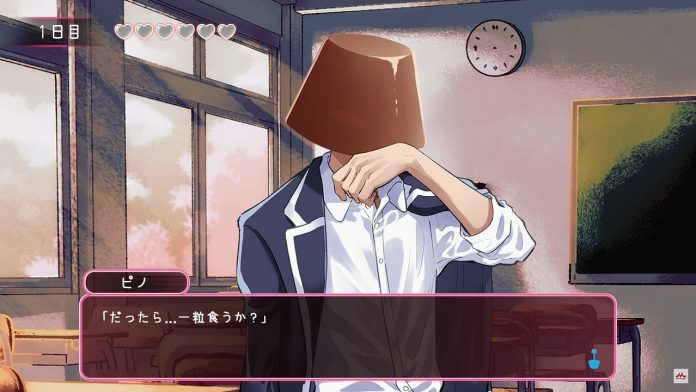 Morinaga Milk Industry released a limited-time packaging for Pino chocolate ice cream on October 3 (JST) in Japan. Referred to as Pino Game Packaging, the limited-time box includes a QR code that can be scanned with a smartphone to access Pino-related "Pino Games."
There are 6 games in total with the game varying depending on the package's QR code. One of these games is an otome dating simulator called Pino Koi, or Pino Love, and it's been getting a lot of attention from social media users in Japan.
Pino are bite-sized pieces of vanilla ice cream covered in a chocolate coating. In Pino Koi, there's a character with a giant Pino for a head that looks to be a male high school student. Players talk to the Pino guy to raise their affection levels with the goal of falling in love.
Because of the differences between humans and ice cream, the Pino wants to distance himself from the protagonist. Melt the Pino's cold heart in a love story that could only be had with ice cream. Furthermore, the Pino is voiced by actor and voice actor Ryohei Kimura.

Additionally, there are other interesting games in the lineup, including a collaboration with Sega's Puyo Puyo series called Puyo Pino. The company says that they made these shorts games as a way to have a laugh and pass the time while eating Pino. Check the official website (Japanese) for more details.




Written by. Nick Mosier based on the original Japanese article (original article's publication date: 2022-10-18 11:24 JST)