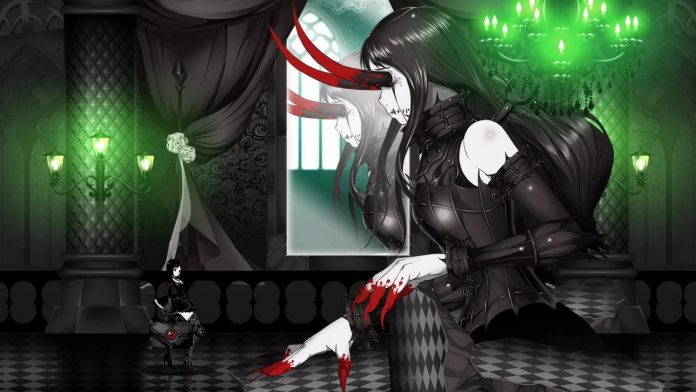 [Update 2022/09/02 12:29 JST]
CREST has announced that they've decided to delay the launch of Black Witchcraft. The launch date for Steam will change from September 8 to September 27, 2022 (JST). 

[Original Text 2022/08/20 16:27 JST]
CREST has announced that Black Witchcraft will be coming to Steam on September 8. The game is also scheduled to be released for PlayStation 4, Xbox (Xbox One according to previous announcements), and Nintendo Switch at a later date.
Black Witchcraft is a gothic action RPG about a witch who fights against demons. The game is set in the cursed mansion belonging to the House of Usher, the last family of witch hunters. Roderick, the current head of the family, was once a calm and kind man, but after retiring from witch hunting, he became more irritable and unpleasant.
Roderick's younger sister, Madeline, is concerned about the changes in her brother's personality and begins to investigate. She discovers that he is attempting to break the seal placed on the powerful witch Lenore, and in order to stop his plan, offers up her body so that the raven-haired witch Ligeia can be reborn. Ligeia must battle against many demons within the Usher family mansion as she endeavors to prevent Lenore's revival.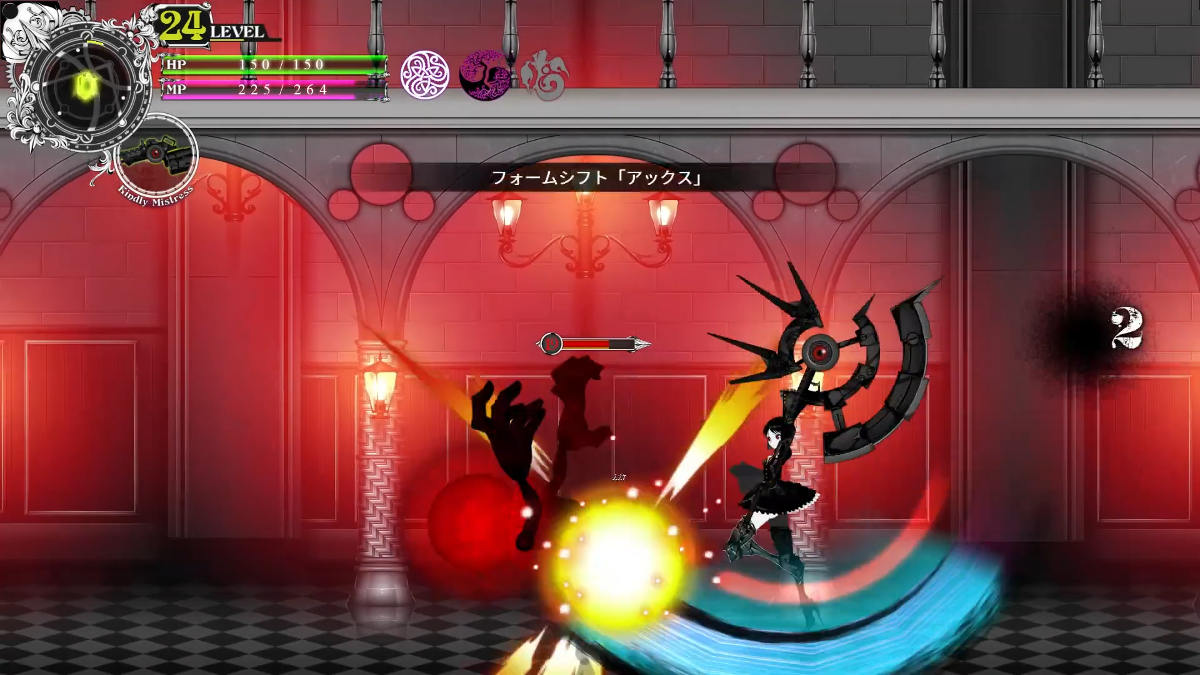 Ligeia takes on her enemies with the weapon Dullahan. Despite resembling a briefcase, it can take on the form of a variety of weapons, including a scythe, axe, spear, machine gun, and more.
Ligeia can also learn special abilities called Stigmas. Examples include an ability that lets you avoid damage to your health from enemy attacks by consuming three times the amount in magic power, and an ability that increases your attack power the longer you remain in mid-air. Players can customize Ligeia by choosing the Stigmas that match their preferred playstyle. Black Witchcraft includes multiple endings which are determined by the actions players take during the game.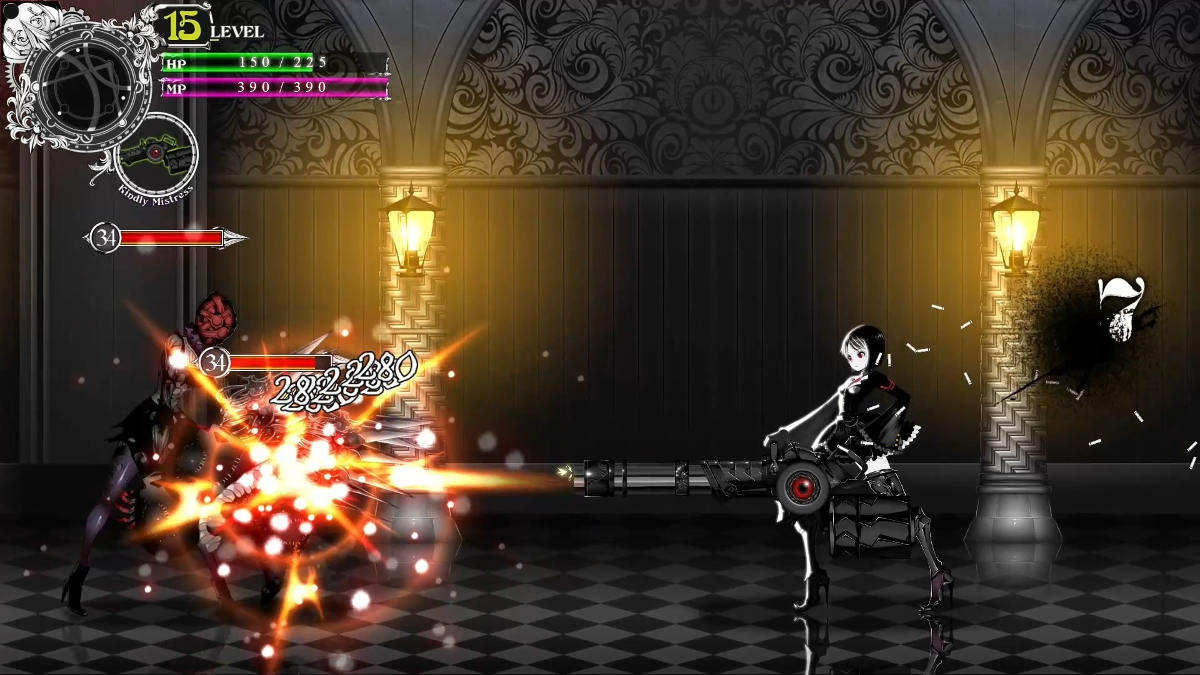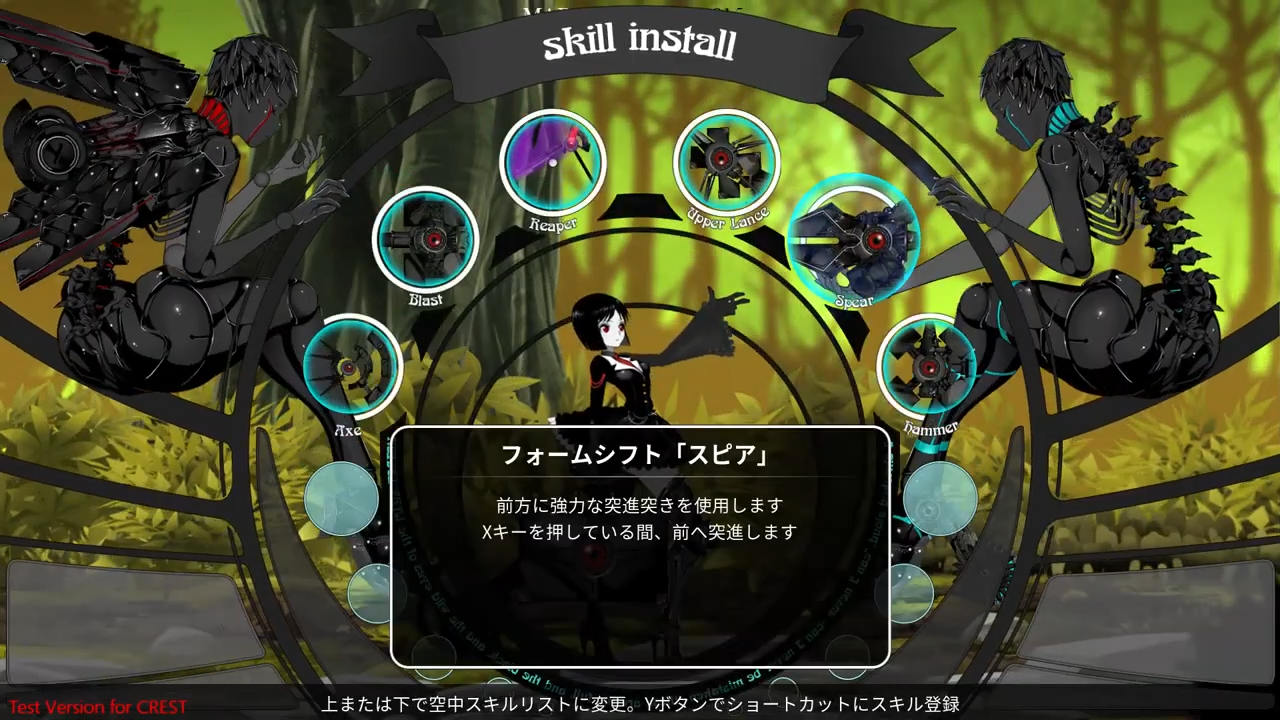 The game is being developed by South Korean indie game studio QuattroGear. Past titles developed by the studio include the mobile game Losttrigger and the PS4 game Deep Abyss HD, the latter of which was only released in South Korea.
Black Witchcraft has been in development since it was first announced in 2014. In 2020, it was announced that the game would be released in April 2021, but it was later delayed. A new release date for the game has finally been set with this latest announcement.
The Steam page for Black Witchcraft can be found here.



Written by. Marco Farinaccia based on the original Japanese article (original article's publication date: 2022-08-19 12:28 JST)