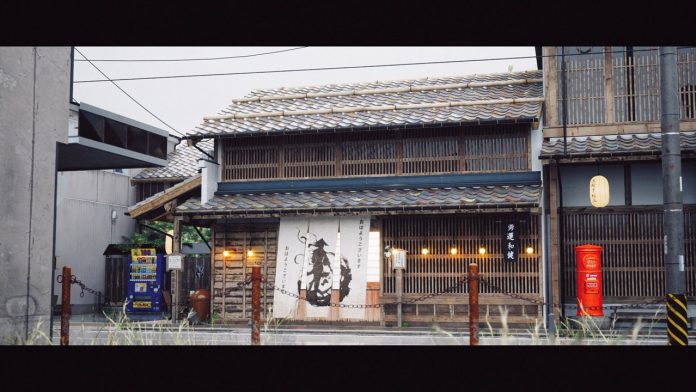 A Japanese townscape has been created in Unreal Engine 5 and is pulling in a lot of attention on YouTube, as spotted by 80 Level. As someone who lives in Japan, it really feels like a recreation of Japanese scenery.
Let's jump in and take a look at the footage. From the building designs and roads to the way the utility poles are lined up, it's all very reminiscent of Japan. Even the postboxes and fire hydrants look familiar. But rather than a modern city, this looks more like a suburb or a slightly older looking Japanese town and captures the atmosphere exquisitely.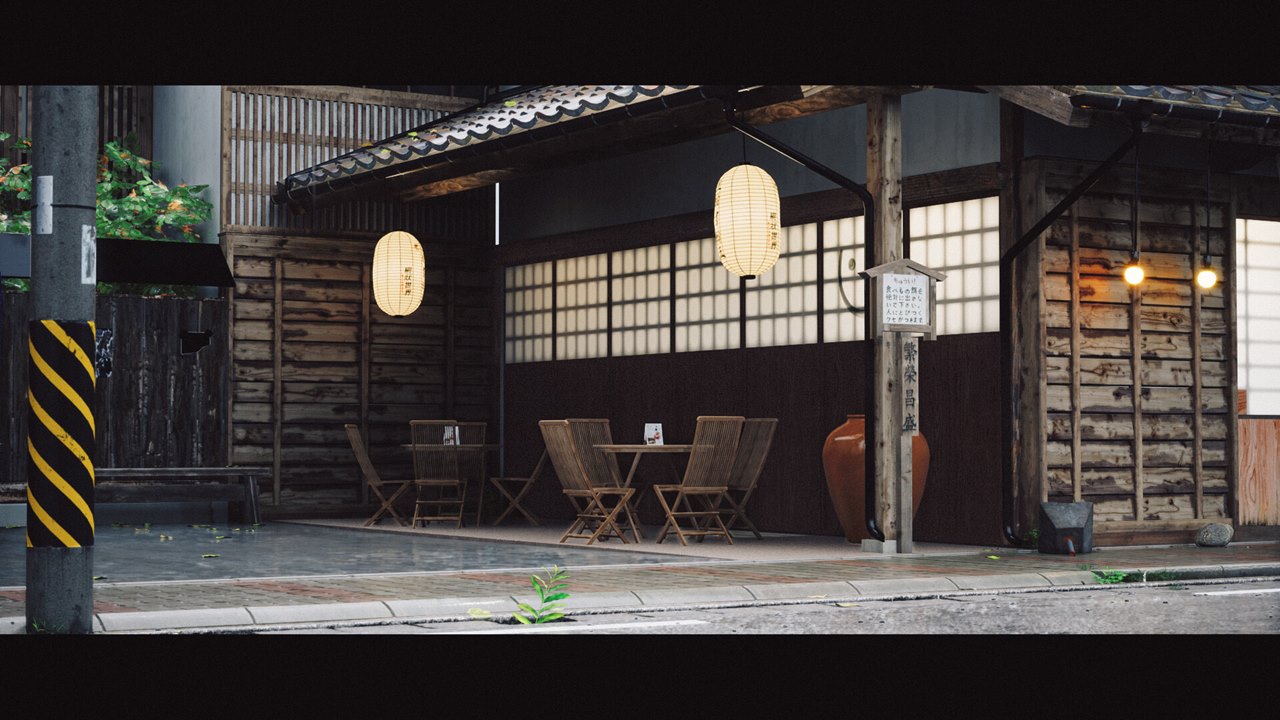 By looking at the details, we can start to pinpoint just what region of Japan this might represent. At first glance, it looks like Kyoto with the large, tiled roofs, lattice windows, and thin pieces of exposed wood, all of which match the style of houses in Kyoto.
Then there are the vending machines we get a brief look at in the video. The vending machine with the yellow mark is a Two Down vending machine from Coca-Cola Bottlers Japan group's FV Japan. These vending machines are mostly found in Osaka, Kobe, and Tokyo. On the website for the vending machine, we can also see that there are some set up in Kyoto prefecture as well.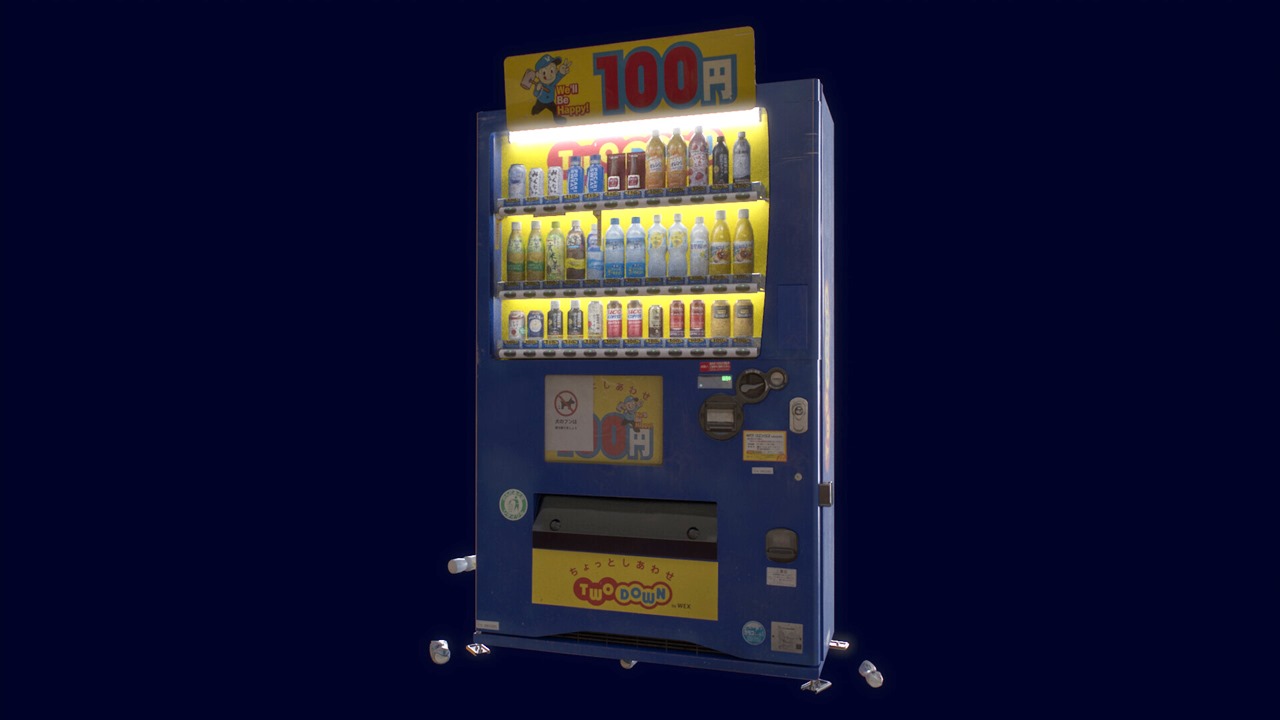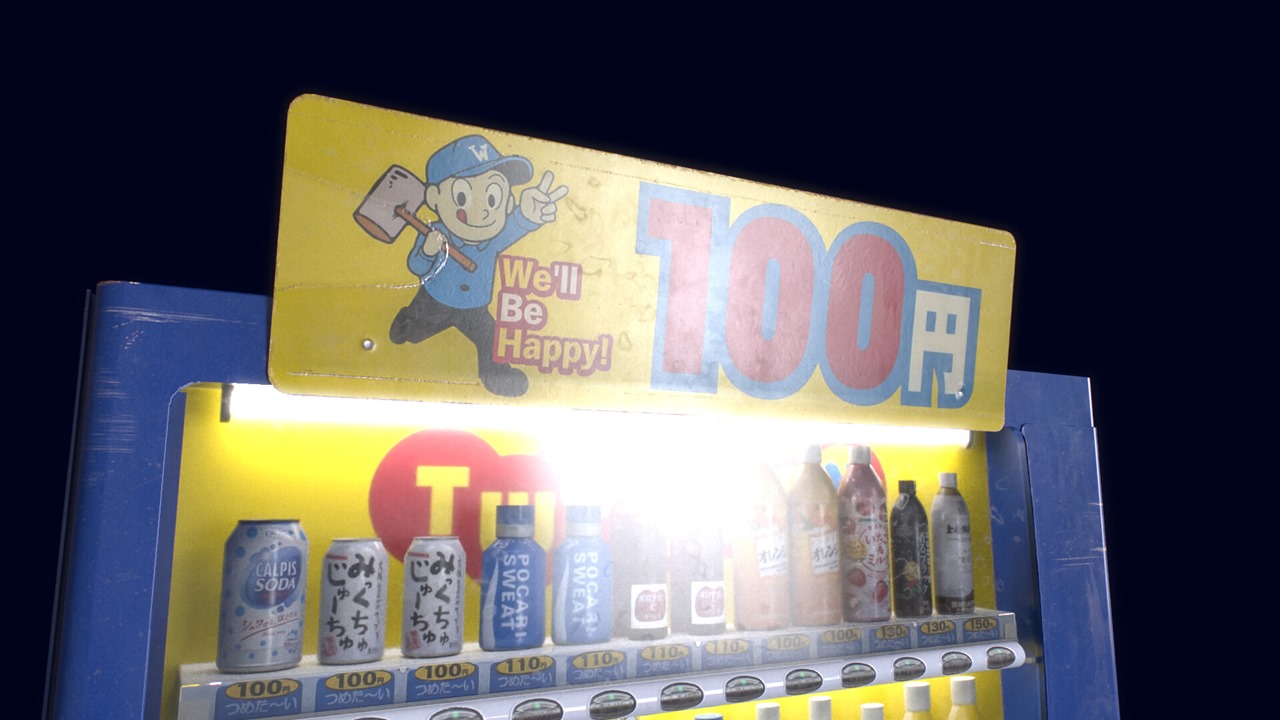 When looking at the vending machine lineup, besides the famous coffee brands, we can see Mikkuchujuchu products which are mainly sold in the Kansai region of Japan. All of this makes it seem likely that the Kansai region was used as a model for the townscape (Kyoto is also a part of the Kansai region).
But upon closer inspection, there's a sense that some things are out of place as aspects from Niigata prefecture are also present. The sign on the vacant lot that appears for a brief moment has the company name "ウオロク" (Uoroku) on it. Uoroku is a supermarket chain based in Niigata prefecture that mostly operates within the prefecture.
There's also what looks to be a bar and restaurant with the characters "大洋盛" (Taiyou Zakari) displayed. Taiyou Zakari is a brand of sake from Niigata prefecture. While it might be there to show what drinks they have available, it isn't something that shouts Kansai or Kyoto.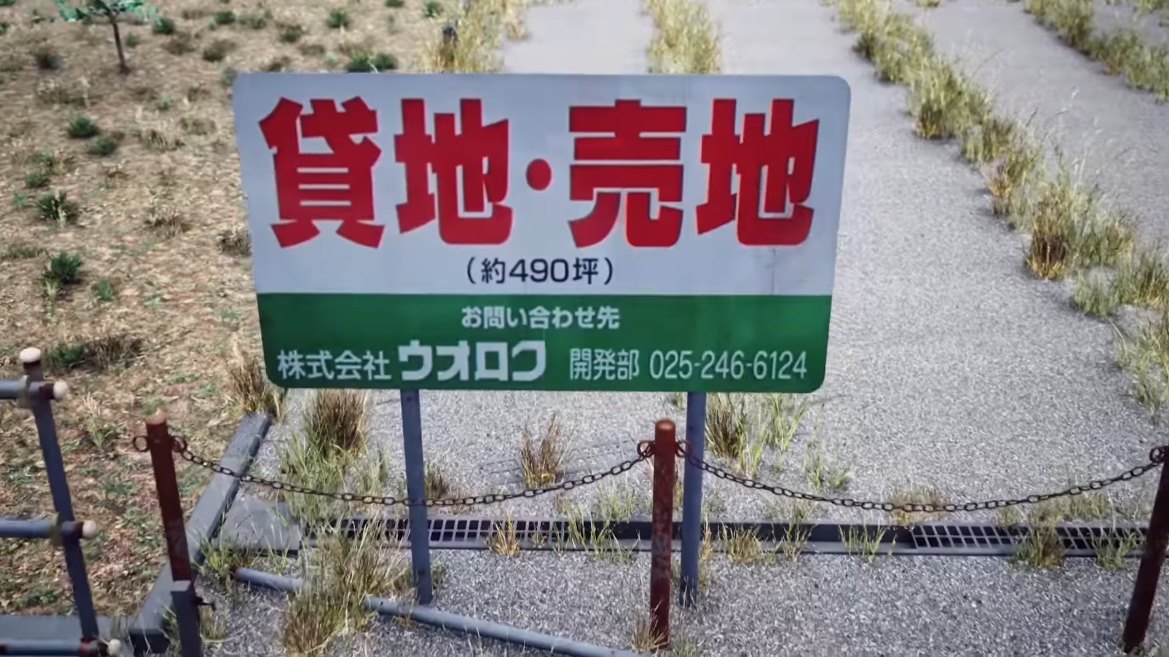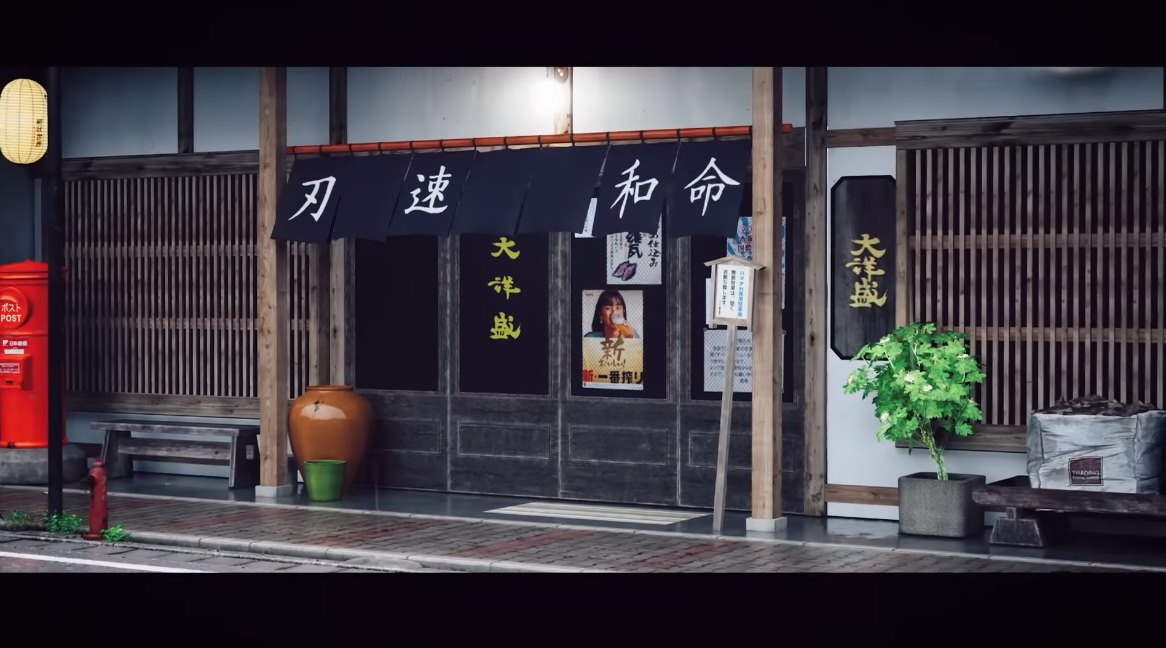 In addition, there's also a sign with some slightly off Japanese with Chinese text written beneath it and other odd bits when you look at the particulars. The creator of the work likely used Kyoto as a base and added their own touches, so maybe it's a little rude to point out such small details.
The video was made by Indian 3D artist Ranjeet Singh who creates all sorts of assets under the name Mesh Monde Studio. For example, Ranjeet explains that the vending machine was modeled in Maya and rendered in Toolbag 4 while using Substance Painter to make the texture. Ranjeet says that the project helped them learn about real-time lighting, material creation, photorealistic texturing, and much more.


There have been an increasing number of games that depict realistic Japanese cityscapes like Yakuza, Judgement, and Ghostwire: Tokyo, which contains an extremely detailed version of Tokyo. On the other hand, not many games show places like Kyoto or older looking Japanese towns. Perhaps you could say this video shows just what might be possible if someone tried to make such a game.



Written by. Nick Mosier based on the original Japanese article (original article's publication date: 2022-08-11 10:26 JST)