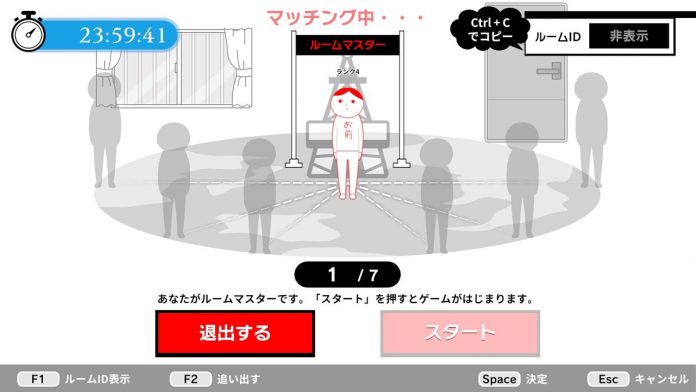 Written by. Nick Mosier based on the original Japanese article (original article's publication date: 2022-08-01 21:25 JST)


G-MODE has brought a new large-scale update to their Steam Early Access title KUUKIYOMI: Consider It! ONLINE which adds the long-awaited support of private matches.
The KUUKIYOMI series started as an app for a mobile internet service in Japan called i-mode back in 2008 and has since been released across numerous platforms. The games challenge players to read the room in a variety of situations, and because of the topics, stylized graphics, and easy-to-understand gameplay systems, has been popular with VTubers and streamers in recent years.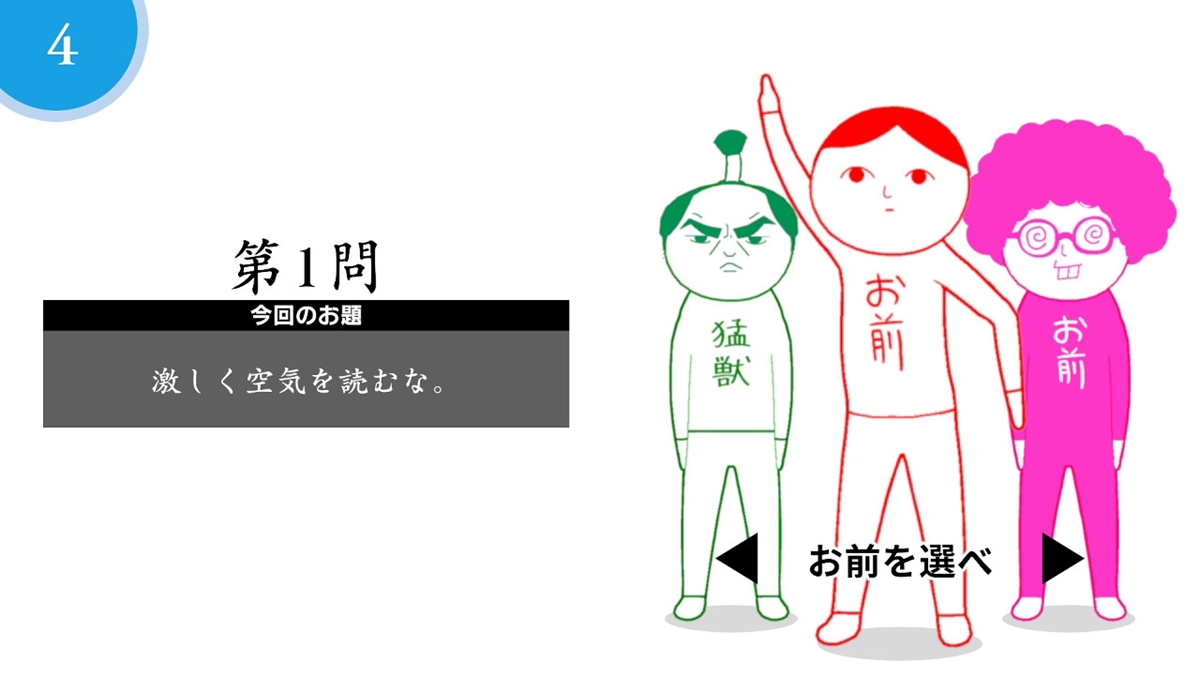 KUUKIYOMI: Consider It! ONLINE, the latest game in the series, was released to Steam Early Access on June 20 (JST). It's the first game in the series that lets players read the room together online. Players are randomly matched online and proposed three questions. Participating players then vote for the most considerate player among them based on their responses to the questions. Each system was likely designed with online play in mind.
However, Steam user reviews have been mixed on the idea. For the good, players mention experiencing differences between cultures. Since the series has fundamentally been a single player experience up to this point, it's given players a new way to enjoy KUUKIYOMI.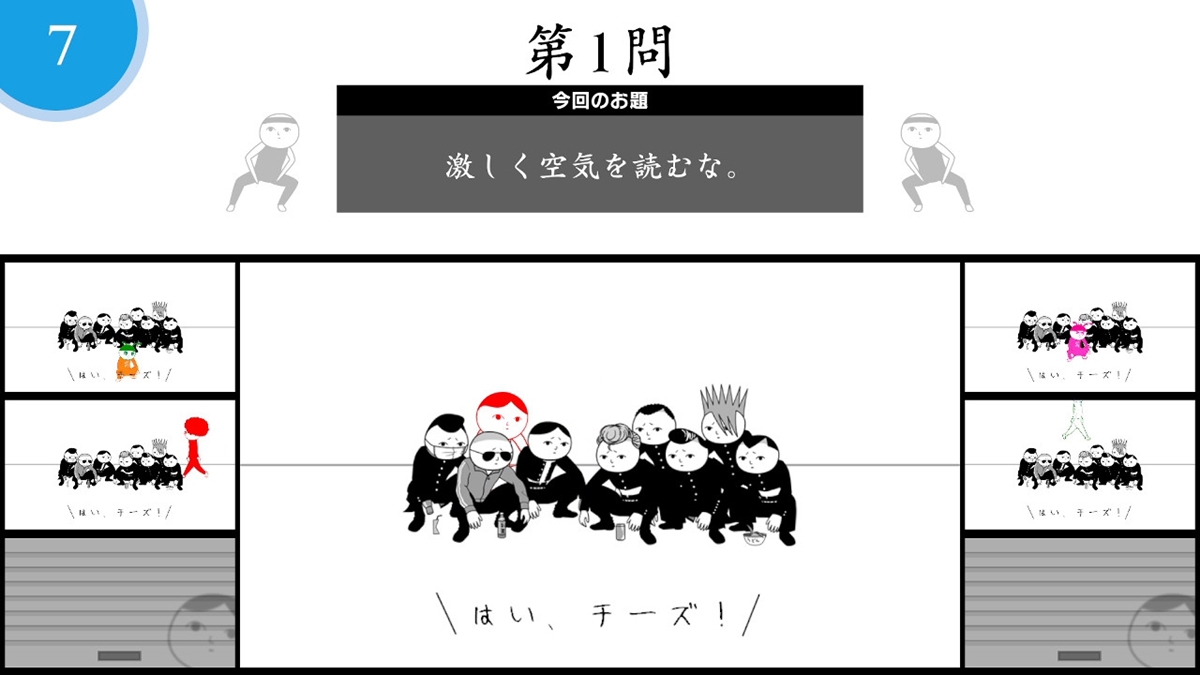 On the other hand, because it's an online game, players have pointed out that it isn't as fun when you're not on the same page as the other players. When you include the fact that matches are decided based on player votes, your experience can vary greatly depending on who you're playing with.
When KUUKIYOMI: Consider It! ONLINE entered Early Access, it only supported random matches which left players divided. Since a lot of the game is ambiguous, it's the kind of game that's fun to casually play with friends and family, which makes private matches even more desirable.
Now, as of August 1 (JST), Private Rooms have finally come to KUUKIYOMI: Consider It! ONLINE. As a login bonus, players will be given Room Tickets which are used to make private lobbies. These lobbies will remain active for 24 hours from the time the ticket is used. Matches support up to 7 players, so playing while in a voice chat with everyone in the party might bring a new element of fun to the game. It will be interesting to see how this impacts the solutions players come up with.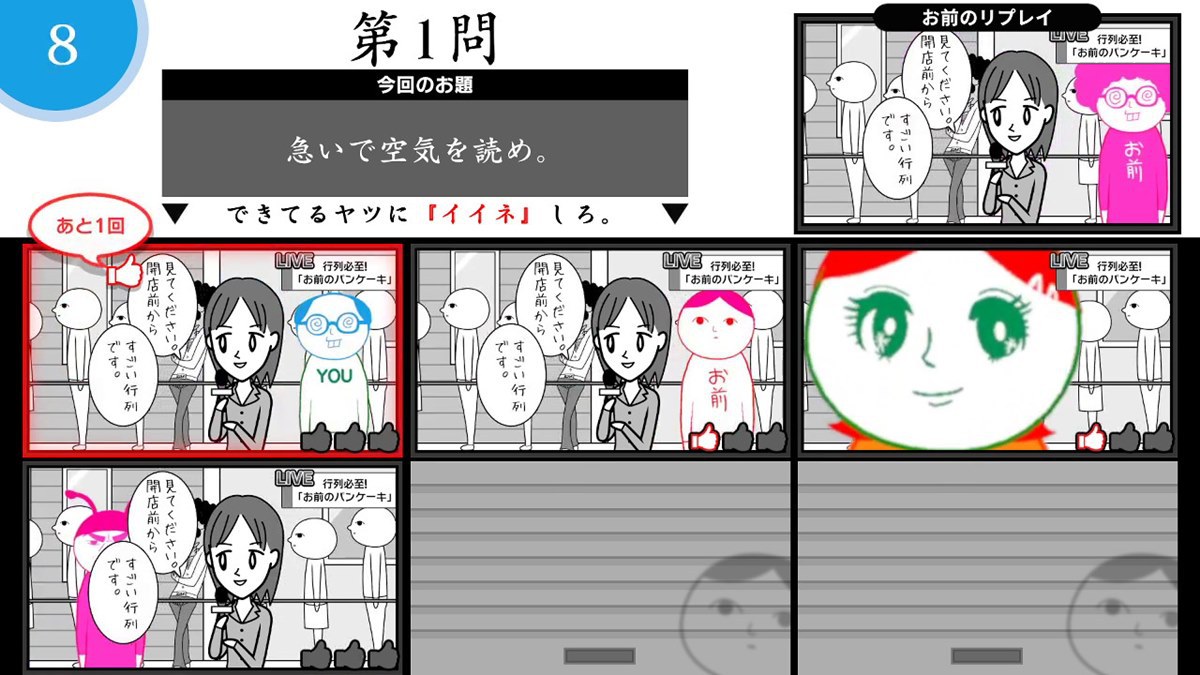 Furthermore, the login bonus Room Tickets will be distributed every day with players being able to hold a maximum of 5 tickets. The update also includes other details such as the time available to vote being adjusted based on the number of players, player ranks being shown on the matching screen, and more.
KUUKIYOMI: Consider It! ONLINE is in Early Access as a free-to-play title on Steam and includes in-game purchases for things like avatar customization. If you're looking for a casual play, give it a look.