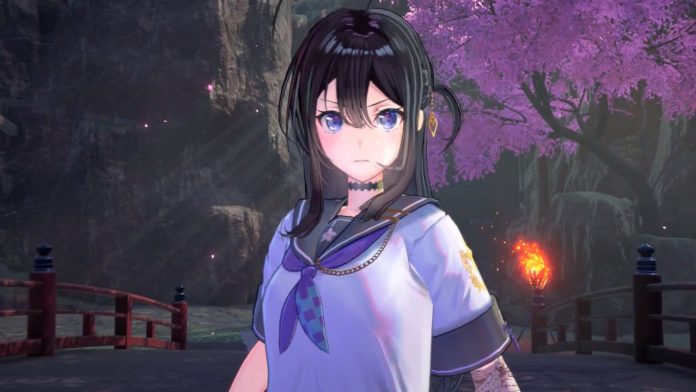 Written by. Nick Mosier based on the original Japanese article (original article's publication date: 2022-07-29 13:14 JST)


D3 Publisher has revealed a teaser trailer for a new console game called ******* MAIDEN. Part of the title is purposely being obscured for a Twitter campaign in Japan where the company is asking fans to guess what the name of the game is. Supported platforms and a release date have yet to be announced.
Not much has been shown of ******* MAIDEN, but in the teaser trailer we can see a girl who looks to be the protagonist of the game. The girl is standing on a bridge in a school uniform with cherry blossoms blooming in the background. She's holding a sword in her right hand and has some sort of amulet wrapped around her left arm. This may be an action game with sword combat where the girl uses her left hand to unleash abilities. According to D3 Publisher, the game will be a groundbreaking new bishoujo title.
When it comes to action bishoujo games from D3 Publisher, the Onechanbara series comes to mind. But from the title ******* MAIDEN, it sounds like this upcoming game will be separate from that series.
As mentioned above, there is currently a Twitter campaign going on in Japan for fans to guess what the game's title will be. 5 winners who guess the title correctly will be given 10,000-yen (roughly $75) Amazon gift cards. Judging by the name of the official Twitter account and the hashtag used to enter the contest, it sounds like the name of the game starts with the letter "S." Please note that this Twitter campaign only applies to residents of Japan.
More information about ******* MAIDEN is scheduled to be revealed on August 3 (JST).


[Update 2022/07/29 15:45 JST] Added information about the Twitter campaign.