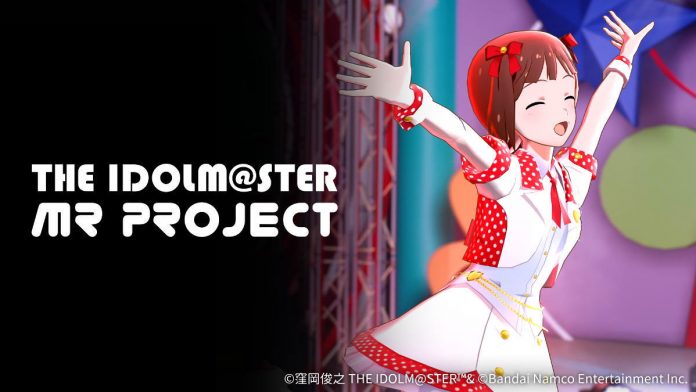 Written by. Marco Farinaccia based on the original Japanese article (original article's publication date: 2022-07-26 14:46 JST)


Bandai Namco Entertainment has revealed the next development in The Idolmaster series called the MR Project. The project's full name is the MR -MORE [email protected] Project and it aims to expand the activities of the idol characters featured in the series.
More specifically, the project plans to reinforce a range of activities that make use of each individual idol's charm, create new developments using real-time motion capture and xR (a term that encompasses VR, AR, and MR technology), and provide the series' soundtracks to music streaming services.. Each part of the project aims to expand the series to mediums outside of games.
The Idolmaster is a franchise about raising and managing idols. The series began with the 2005 arcade game of the same name, and there have since been games on consoles, PC and mobile. The Idolmaster has even been adapted into a wide range of non-gaming media. There are also a number of spin-off series, including The Idolmaster Cinderella Girls, The Idolmaster SideM, and The Idolmaster Shiny Colors, which all include different idols and management offices.
Previous xR endeavors include things like THE IDOLM@STER MR [email protected]!! MUSIC♪GROOVE☆ stage plays at the DMM VR Theater and live streams by Miki Hoshii, one of the idol characters that are a part of 765 Production. The MR Project intends to build upon the know-how developed through previous xR work and further expand the kind of content on offer.
As part of the idols' individual activities, four characters from 765 MILLIONSTARS, Haruka Amami, Takane Shijou, Yuriko Nanao, and Kaori Sakuramori, serve as ambassadors for the BANDAI SPIRITS figure brand TAMASHII NATIONS and are expected to take part in promotional activities.
In addition, during the series' 17th anniversary live stream (17th Anniversary [email protected]!!!!!) that is scheduled for July 26 at 9 p.m. (JST), they will reveal a trailer that shows a demonstration of the MR Project. Thanks to this new endeavor, fans of The Idolmaster series will likely have more opportunities to see their favorite idols in action.