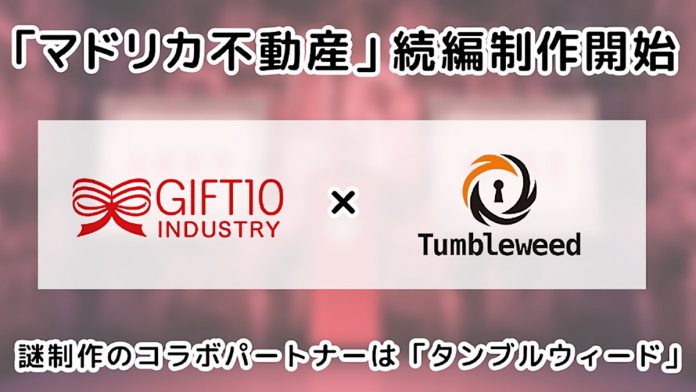 Written by. Nick Mosier based on the original Japanese article (original article's publication date: 2022-05-19 15:42 JST)


Gift Ten Industry has announced that a sequel to Madorica Real Estate is in development for PC (Steam) and the Nintendo Switch. A release date hasn't been revealed, but they aim to have it out sometime this year.

Madorica Real Estate is a puzzle solving escape game where players make use of a pen and paper. You're a new employee at the Madorica Real Estate Agency in a city where many homes are occupied by ghosts. Before you can begin renting out a property, you must first exorcise it of any ghosts with hints left by the company president.
Players will also take memos of hints found in rooms on the properties to solve mysteries. The official website contains layouts for each property in PDF format so players can print them out and reference them instead of only looking at the game screen.


While Madorica Real Estate was compact at only 20 stages, its design was praised for being dense like an analog boardgame. Nintendo World Report gave the Nintendo Switch version of the game an 8.5 out of 10 in their review.
Gift Ten Industry has been busy with a wide variety of projects since releasing Madorica Real Estate. They released the sound-themed party game Audio Party Pack, Kaminazo alongside DELiGHTWORKS, and an app that fuses software and cards to study foreign languages called Kotoba Hakase (roughly translates to Language Professor).
The announcement also explains that Tumbleweed, the real-world escape room game brand at greendice, will be participating in the development of the sequel. The gimmick of using floor plans will remain but will make use of Tumbleweed's knowhow to inject even more ideas into the game. Like the first game, there will be 20 stages.
Music production will once again be handled by Tsukasa Masuko. On a sidenote, the soundtrack for the original Madorica Real Estate is being released on cassette tape, with production being limited to 50 copies.