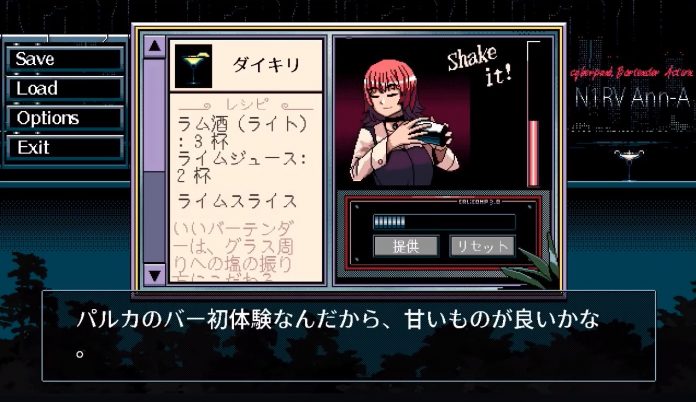 Written by. Nick Mosier based on the original Japanese article (original article's publication date: 2022-05-17 17:07 JST)

Sukeban Games has posted an update regarding the status of their bartending adventure game N1RV Ann-A and the current state of the studio.
N1RV Ann-A is the follow up to 2016's critically acclaimed VA-11 Hall-A. The game is set on an island called Saint Alicia, where players take on the role of Sam serving drinks at an upscale bar. As patrons worried about crime and such on the island visit the bar, their lives will unfold in different ways as you serve them drinks.
*Disclosure: VA-11 Hall-A and N1RV Ann-A are both being published in Japan by PLAYISM, a part of Active Gaming Media, the owner of this website.

N1RV Ann-A was initially planned to release in 2020 but was delayed indefinitely the same year as scenario writer and programmer Fernando Damas became burned out after trying to push forward as the game's sole programmer. The above post goes on to explain that control of the code was passed to another programmer and rebuilt while story discussions continued, adding more time to development.
In this latest update, director Christopher Ortiz reveals that Fernando still hasn't returned to game development. The post goes on to explain that they value health above video games and ask for fans' understanding in respecting Fernando's time away. Ortiz says they have been trying to push the project ahead on their own time but that only so much can be done with the amount of time they have and the amount of work there is to do.


Along with the latest update, Sukeban Games illustrator @Merenge_doll has been tweeting about the current state of affairs saying, "the current situation is relatively difficult," with "difficult" appearing to refer more to their own condition rather than development. They also say that roughly 30% of what they've been working on can be revealed in the near future, with 70% possibly being years away, expressing how difficult it is to have completed work that can't be shown to eagerly waiting fans.
However, @Merenge_doll hopes fans will look at the long term and says that these recent years have been packed with hard work and that they will deliver an awesome game that meets fans' expectations.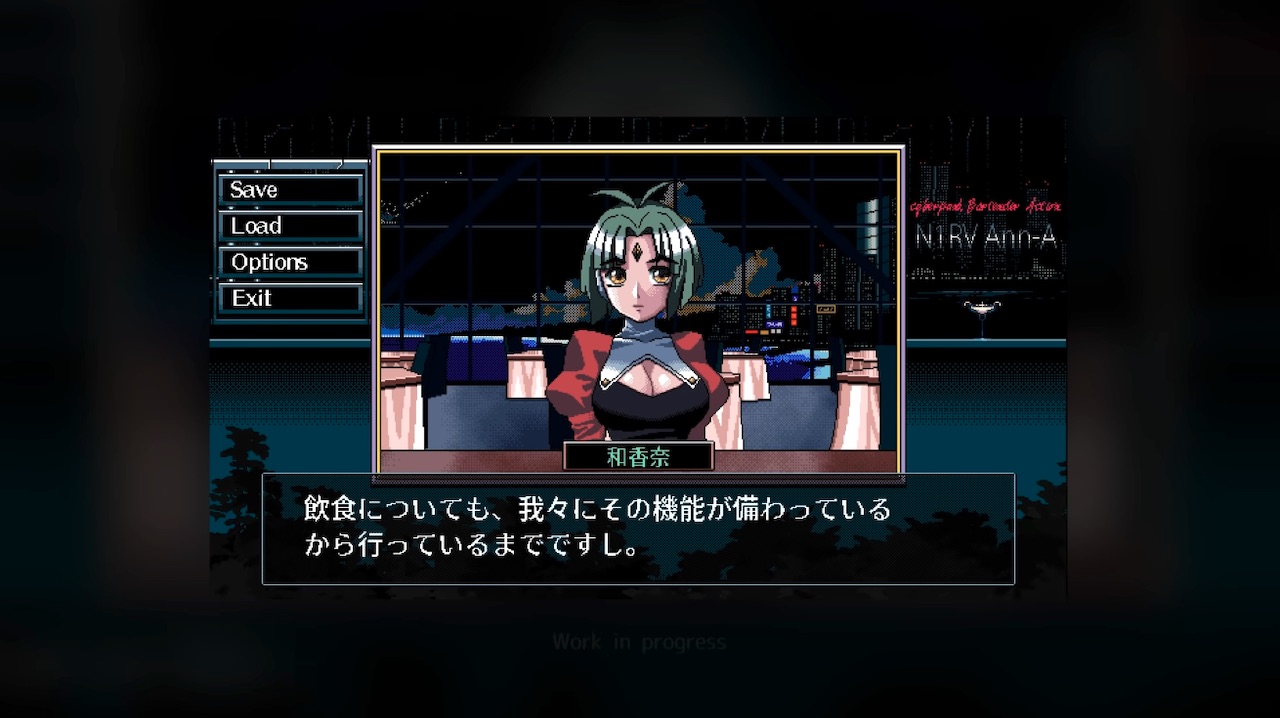 Sukeban Games is also working on a project besides N1RV Ann-A codenamed "Next Game," and the latest update details how things are progressing with it as well. Next Game is an adventure game that was originally planned to be the studio's next release after VA-11 Hall-A, with 3D visuals reminiscent of the first PlayStation.
The scenario for Next Game was planned to be penned by Fernando. The blog explains that the team underestimated the difficulty of shifting from 2D to full 3D, slowing down development. To make matters more difficult, the team had to move from their original location in Venezuela due to political instability and deal with the COVID pandemic while adjusting to life abroad.
On a positive note, the team says they have been able to prepare the tools needed to build the game once they have time and a dedicated writer.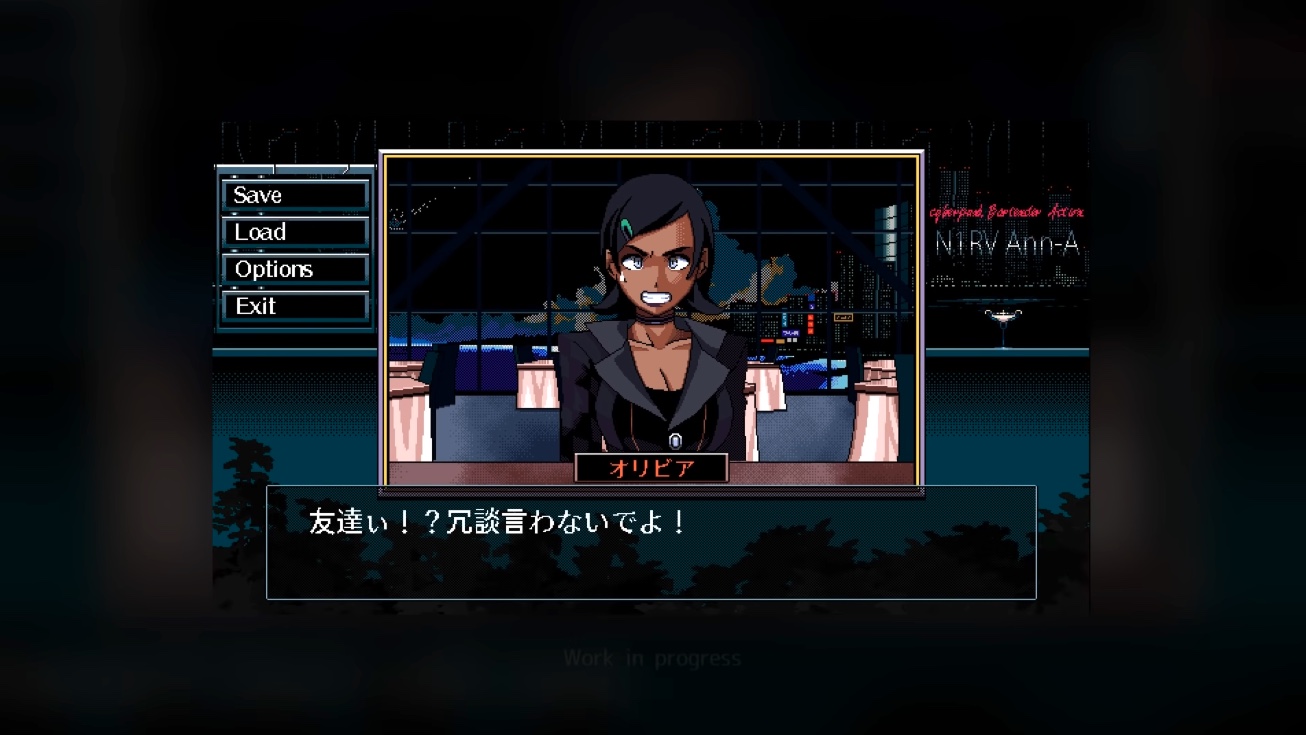 Currently, Sukeban Games is mainly working on a 3D action game being called "Project D." With Fernando's absence, the team began development near the end of 2019 using Unity. The blog post says they have settled on a final game design and aim to have content completed and ready for polish sometime this year but won't be officially announcing it until they're sure it's going to be finished. Depending on how things go, this title may end up being released before N1RV Ann-A.
To summarize, Fernando's break from game development has impacted projects such as N1RV Ann-A, but Ortiz says that the team is still pouring their time into making games and that there's no need to worry at the moment. The post concludes by once again asking for understanding regarding Fernando's situation.