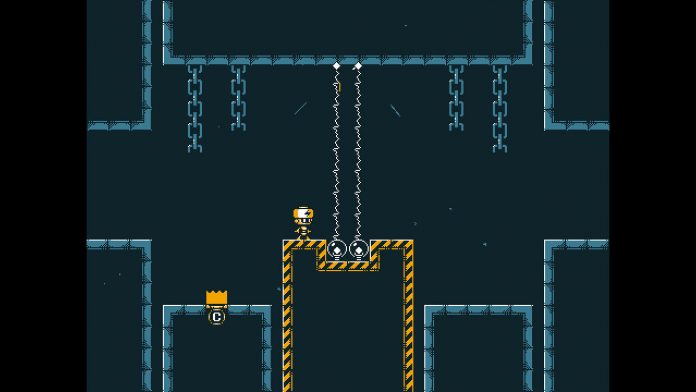 Written by. Ryuki Ishii based on the original Japanese article (original article's publication date: 2022-05-11 23:10 JST)

Japanese solo game developer Nama Takahashi announced during the latest Indie World Showcase that ElecHead is coming to the Nintendo Switch this summer.
ElecHead is a 2D puzzle game where you control an electrically charged robot named Elec and use electricity-related gimmicks to solve puzzles. Elec's body constantly emits electricity, so an electric current would automatically pass through whatever Elec is touching, be it the floor he is standing on or a wall he is pressed up against. In addition, Elec's head is detachable, allowing him to throw it at objects from a distance. Players will use these features of Elec in order to get through the stages.

The game initially launched for PC in the October of 2021 and is well-received by players, with industry figures such as Derek Yu (Spelunky), Yoko Taro (NieR), and SIE's Shuhei Yoshida also praising the game (related article). The creator Nama Takahashi is also one of the developers of Battlloon, a 2D PvP action game where you play as a bouncing balloon and try to bump other players into spikes.
ElecHead is currently available on PC (Steam/itch.io/GOG.com).