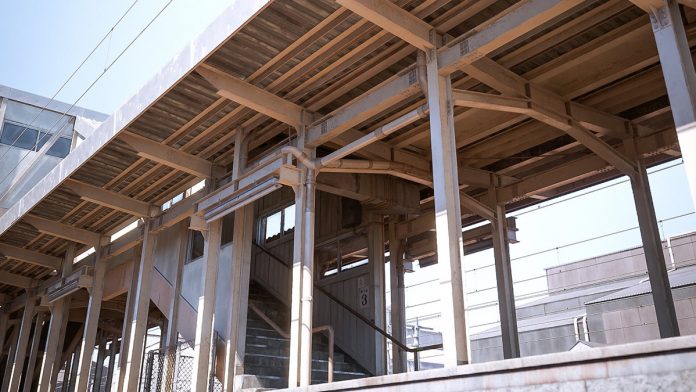 Written by. Ryuki Ishii based on the original Japanese article (original article's publication date: 2022-05-10 11:30 JST)

3D Environment/Prop Artist Lorenzo Drago has managed to recreate a train station in Toyama, Japan, in stunning detail using Unreal Engine 5.
The latest version of Epic Games' game engine officially launched in April, bringing forth a new generation of features like its virtualized geometry system called Nanite that renders highly detailed assets quickly and the Lumen illumination and reflection system. More and more creators have been testing out the new features as of late (related article). And on May 7, Drago uploaded a video and images of their latest work, an eerily realistic recreation of Toyama's Etchū-Daimon Station.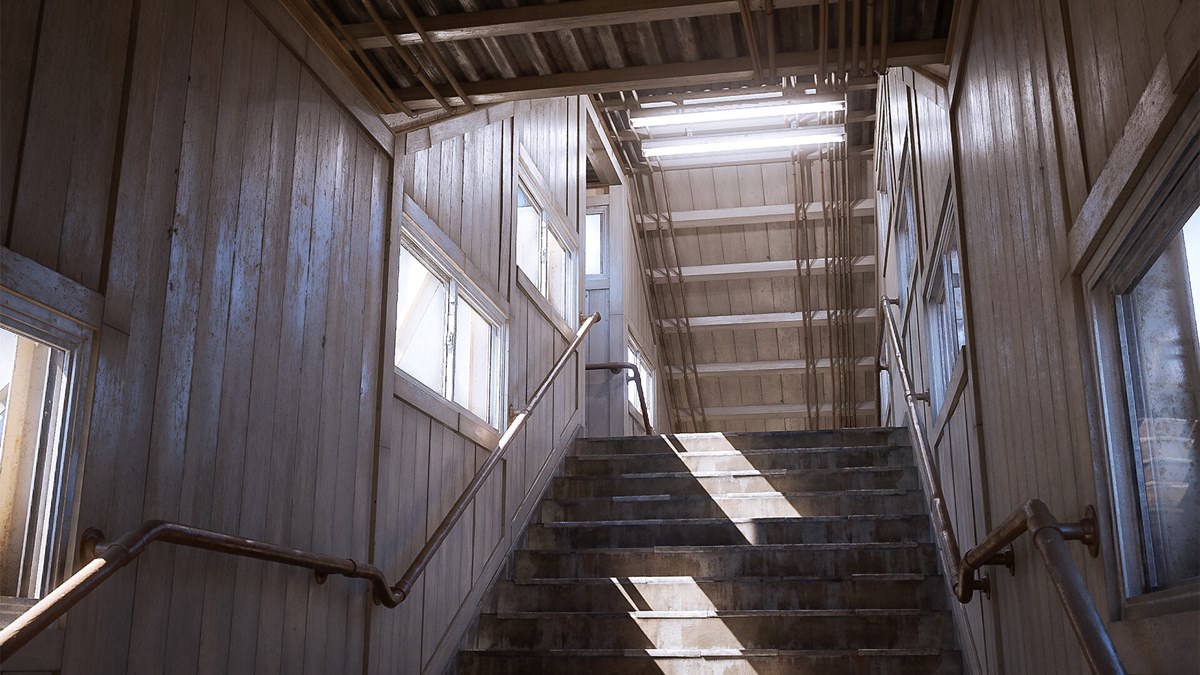 "I worked on all modeling, texturing, lighting and animation. Foliage is from Quixel Megascans," explains Drago on the Artstation page. At first glance, it's hard to tell whether the video/images are real or CG. The sunlight reflection looks natural, and the environment has been created in such a way that you feel like you might be able to smell the scent of the locale. The video looks so natural that some people might mistake it for smartphone footage.
The only incongruity may be the dithering of the 3D models and the somewhat unnatural sheen on the walls. As for the video, the environment suddenly changes from day to night, adding an eerie feel to the station. Faint-inducing, if there were a VR horror game like this.


According to Drago, "The environment is running in Unreal Engine 5, lit with Lumen. I didn't use Nanite, so models are created using the standard low-poly workflow" and "Aside from detail textures and alphas created from photographs, I created all textures from scratch in Painter and made custom materials in Unreal for use with vertex painting or masks to break up repetition." They also used real-time VR tracking to emulate the smartphone-esque camerawork.
The footage certainly looks real, but Drago says they haven't been to Etchū-Daimon Station or Toyama before. "I haven't been there but there were enough pictures online to get a reference. I just stumbled on it and I like countryside japanese train stations, they're neat."
We can't determine how accurate Drago's creation is without comparing it with the real-life station, but it's definitely convincing enough to mistake it as actual footage, thanks to their craftsmanship and the power of Unreal Engine 5. The day may not be far off when a full game of this quality will be created.