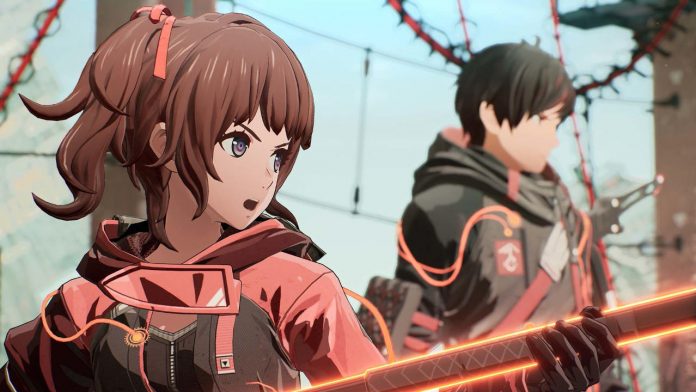 Written by. Ryuki Ishii based on the original Japanese article (original article's publication date: 2022-04-14 17:48 JST)

Bandai Namco Entertainment has announced that the shipments and digital sales for Scarlet Nexus have surpassed 1 million copies worldwide, and the total number of players (including those who played the game through Xbox Game Pass or PC Game Pass) has exceeded 2 million.

Scarlet Nexus is a Brain Punk action RPG that released in June of 2021. It takes place in the far distant future where humanity is forced to fight the deranged mutants known as Others. The Other Suppression Force (OSF), which consists of members with acute extra-sensory abilities known as psionics, is now humanity's last line of defense. Players take on the role of either Yuito Sumeragi or Kasane Randall, new recruits of the OSF. Their stories take different paths and intertwine with each other to reveal the full story.
Yuito and Kasane are both capable of using psycho-kinetic abilities to lift, break, and throw objects like vehicles and utility poles to take out the Others. They can also utilize the psycho-kinetic powers of their colleagues, such as Pyrokinesis, Hypervelocity, and Invisibility, to maneuver and attack strategically.


The game received multiple free updates and paid DLC packs since its release, including February's update Ver.1.07, which added Photo Mode, Very Hard difficulty, Equipable Support Plug-ins, and anime collaboration items. The most recent update Ver.1.08 added Very Easy difficulty for those who want to focus on experiencing the game's intricate story. There are over 7,600 Steam user reviews as of this writing, with 85% of them being positive. We can assume that these updates and positive user reception likely had an impact on the sales numbers.
It's also worth noting the difference between the number of total shipments (1 million) and the total player count (2 million). This indicates that around a million players experienced the game via the Xbox Game Pass/PC Game Pass subscription service. There are about 25 million subscribers in total, so you could say that 1 in 25 subscribers played Scarlet Nexus.


Scarlet Nexus is available on PS4, PS5, Xbox One, Xbox Series X|S, and PC (Steam & Microsoft Store). There's a new story demo available on each platform that includes the first few chapters of the game. You can play the game with an Xbox Game Pass/PC Game Pass subscription as well.