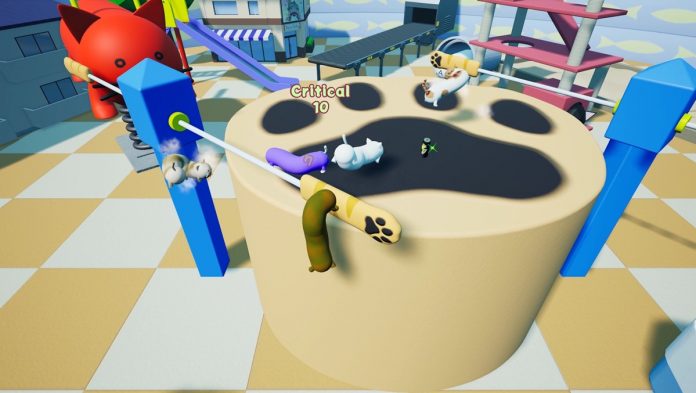 Written by. Nick Mosier based on the original Japanese article (original article's publication date: 2022-04-02 17:00 JST)

Japanese indie developer Team DigitalMind has announced their latest title Nyaaaanvy is entering Steam Early Access starting on April 22. Players control cat-like creatures called Nyanvy for competitive butt-sumo action. The Nyanvy wiggle and worm their way around the stage in accordance with the game's physics engine, and the name of the game is using your body and butt to knock other players off the stage.
Nyaaaanvy contains a variety of stages, like one taking place on top of building and one with a bomb placed in the middle. When the timer on the bomb reaches zero, it explodes and sends the Nyanvy flying. Winning a round on this stage will likely come down to taking minimal damage before the explosion.
There's also a stage with spinning bars that will push players who aren't able to nimbly avoid them off the edge of the platform and a conveyer belt stage that forces players to constantly contend with its moving floor. It does occasionally roll out helpful items for players to try and get their hands on, though.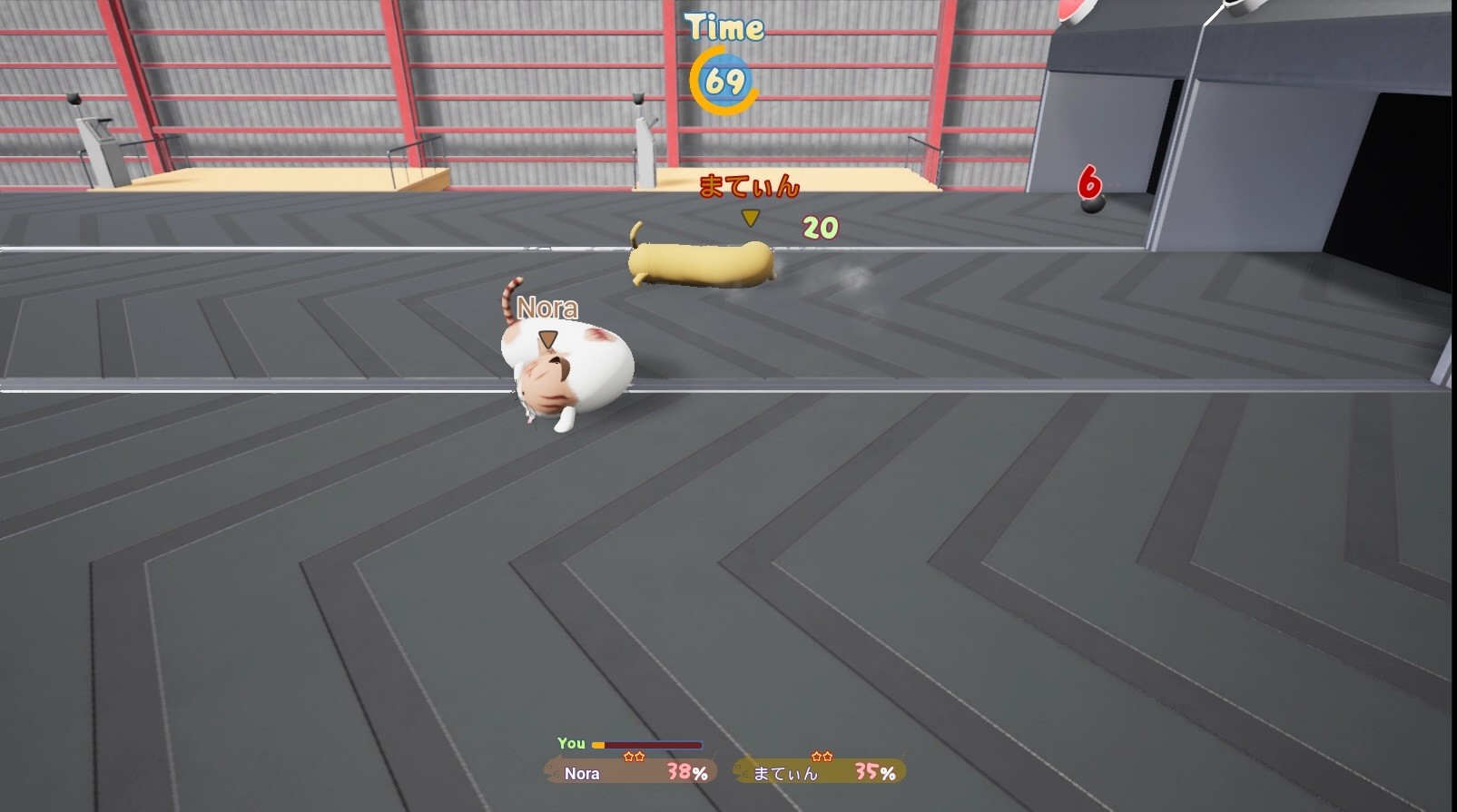 Players can also customize their Nyanvy. It looks like everything from colors, facial features, paws, ears, and tails can be mixed and matched to create your own unique Nyanvy. There are accessories like a halo, ribbons, and a silk hat to wear as well.
Nyaaaanvy is being developed by the 3-person team at indie development studio Team DigitalMind. In 2020, Team DigitalMind released another game to Steam called Samurai Cooking where players control a samurai working at their part-time job cutting ingredients at a fast-food restaurant.
Nyaaaanvy is scheduled to be in Early Access for 3 months. When Early Access begins, the game will support single-player battles and local competitive play, as well as online matches with up to 6 players. The online matches will be divided between Custom Match where you can freely play, and Rating Match where you get randomly matched with other opponents. In preparation for the game's official release, the team will be working on network stability, as well as adding stages, customization options, and rulesets.


Nyaaaanvy can be found here on Steam.