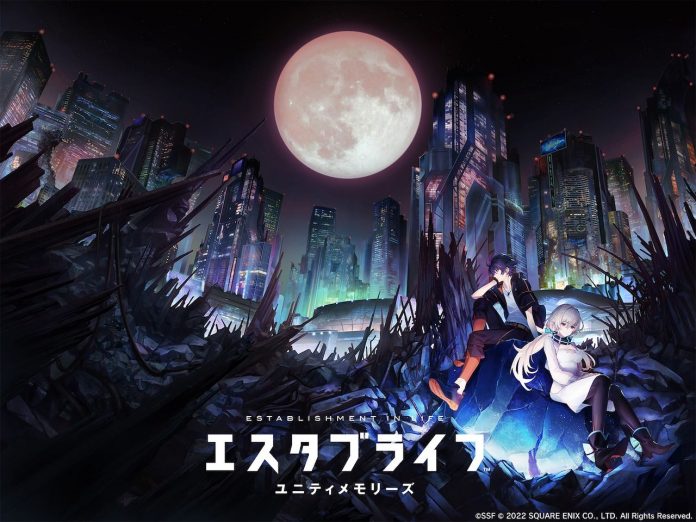 Written by. Ryuki Ishii based on the original Japanese article (original article's publication date: 2022-02-03 20:07 JST)

Square Enix has announced that their upcoming mobile game Estab Life: Unity Memories will be released as a free-to-play action RPG (action MORPG) for iOS and Android.
Estab Life (short for Establishment in Life) is a multimedia project spearheaded by Goro Taniguchi, director of the Code Geass: Lelouch of the Rebellion series. The project was first announced in January, and consists of a TV anime series called Estab Life: Great Escape, a movie called Estab Life: Revengers Road, and the aforementioned mobile game Estab Life: Unity Memories. They all take place in the same world but in a different timeline.
The story of Estab Life takes place in the distant future, where the human population has peaked and is on the decline. Humanity has created an AI to manage the ecosystem in order to ensure its prosperity and also carried out a human diversification experiment, which resulted in the creation of diverse genetically modified races such as beastmen and demons. They live in "clusters," which are cities within Tokyo (Shinjuku, Ueno, Akihabara, etc.) protected by walls. Each cluster has its own culture, and its people live under constant surveillance of AI to avoid extinction.
Not much has been announced about the game, but two characters named Ash and Ouka were revealed today. Gakuto Kajiwara will voice the protagonist Ash, and Kanon Takao will voice Ouka. Other well-known voice actors including Kensho Ono, Satsumi Matsuda, Yuuki Kuwahara, Minami Takahashi, Kenjiro Tsuda, and Makoto Furukawa are also involved in the project.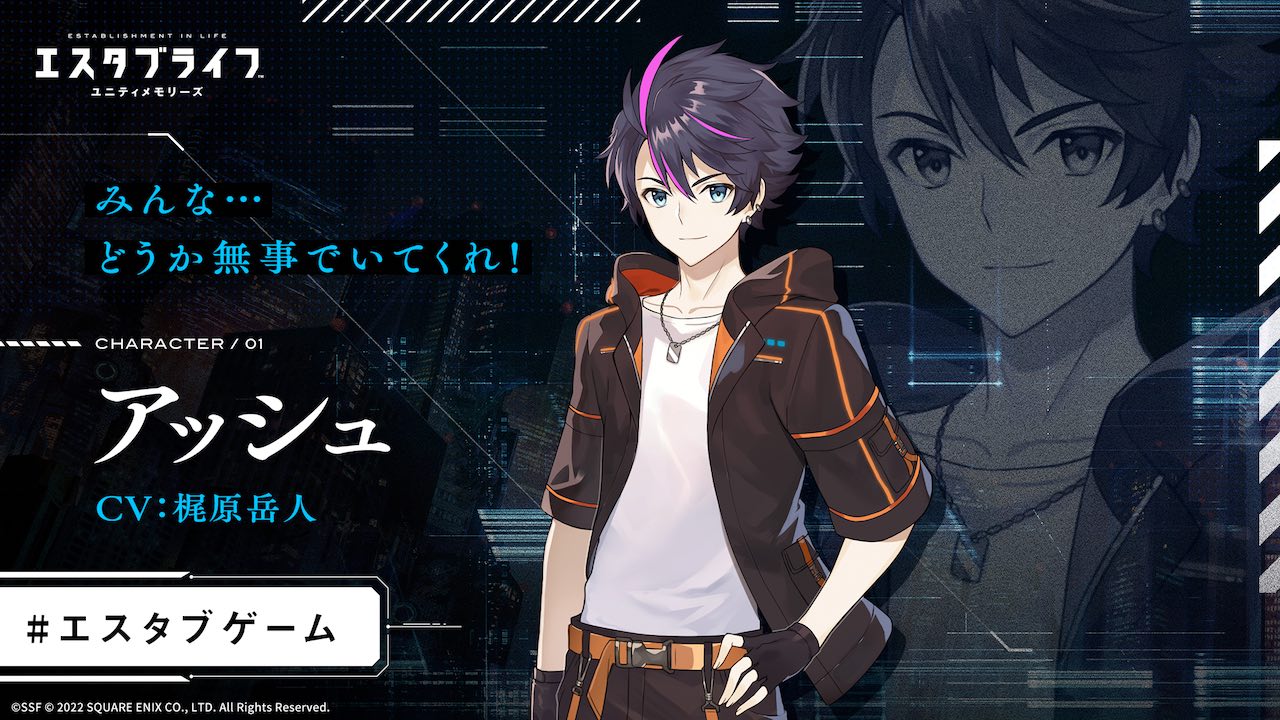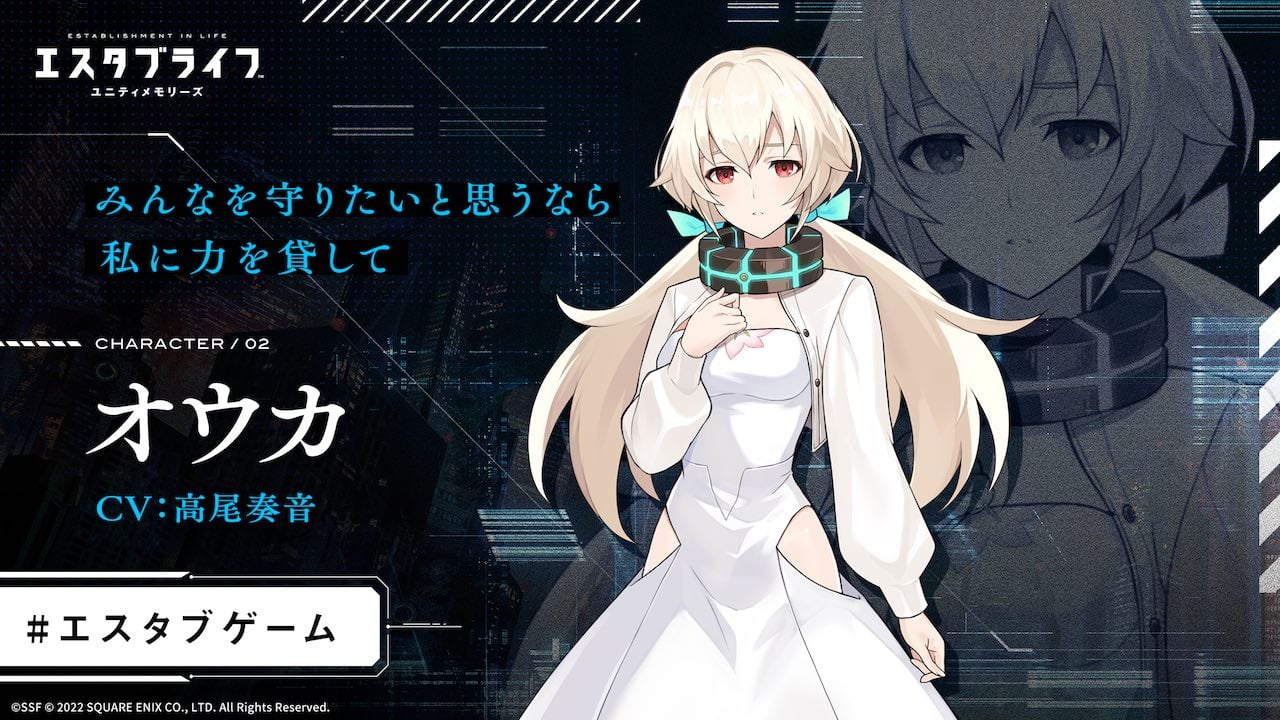 Hiroyuki Hashimoto, the director of Estab Life: Great Escape, Slow Start, and Is the Order a Rabbit? BLOOM is supervising the scenario, Yoshiaki Fujisawa, a composer known for anime series such as Love Live! Superstar!! and Mushoku Tensei: Jobless Reincarnation, is handling the music, and LandQ studios is handling the animation.
The TV anime series Estab Life: Great Escape will air on Fuji TV + Ultra in April 2022. It will tell the story of characters that help citizens who can't adapt to their own cluster escape to a different one by outwitting the AI.
The release window for Estab Life: Unity Memories has yet to be announced. The wording on the official website suggests that it will be released in 2022, though.