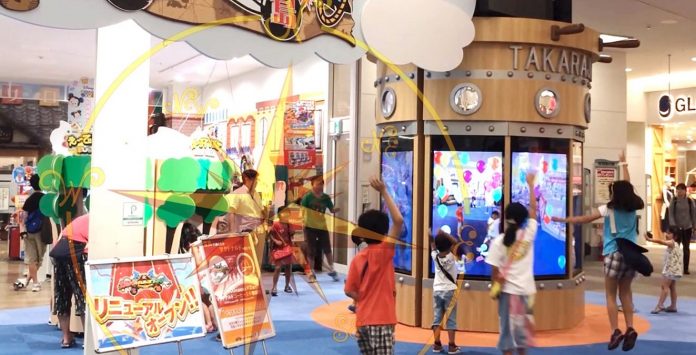 Written by. Ryuki Ishii based on the original Japanese article (original article's publication date: 2022-01-31 16:13 JST)

GENDA GiGO Entertainment (formerly GENDA SEGA Entertainment) announced on January 31 (JST) that the company has acquired all shares of Takarajima, a company known for operating amusement venues and theme parks in Japan, making it a subsidiary.
GENDA GiGO Entertainment acquired a majority stake (85.1%) in Sega Entertainment in 2020 and operates amusement venues in Japan under the Sega brand. The company recently made headlines by acquiring the remaining 14.9% shares from Sega and making GENDA GiGO a 100% subsidiary of GENDA on January 28. GENDA GiGO simultaneously announced its plan to rename all domestic amusement venues under the Sega brand to GiGO (related article), meaning Sega has officially left the arcade business.
Now GiGO's buying spree continues with the acquisition of Takarajima. GENDA GiGO is currently the third-largest operator of amusement facilities in Japan, thanks to the ownership of venues under the Sega brand. The company currently owns around 200 arcades and amusement venues in total, and the latest acquisition adds 24 more to the lineup.
Takarajima's business scale is relatively small, with yearly net sales of around 2.3 billion yen (around $20 million), which is less than a tenth of GiGO's. However, Takarajima's venues will allow GiGO to expand its business to locations where GiGO hasn't set up shop yet, notably in Hokkaido. Nao Kataoka, chairman of GENDA, commented that this acquisition allows them to combine the knowledge of both companies and provide more entertaining experiences to more areas than before.
Sega decided to let go of its arcade business in 2020 due to a profit loss caused by the COVID-19 situation. Still, GENDA GiGO Entertainment seems to be doing well with expected profits in its most recent quarter ending January 31 to be the highest in GENDA GiGO's history. The company's confidence shows with the acquisition of Takarajima as well.