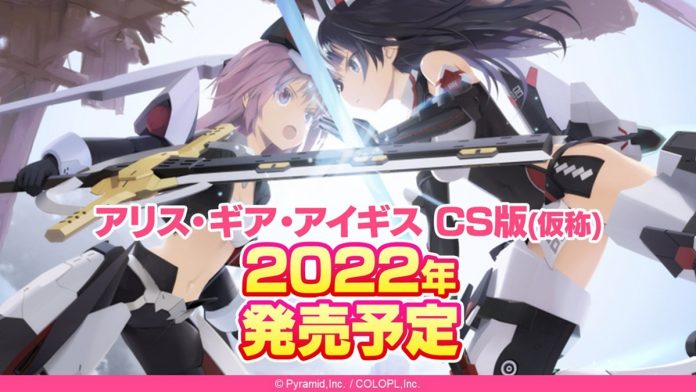 Written by. Ryuki Ishii based on the original Japanese article (original article's publication date: 2022-01-21 21:08 JST)

COLOPL has announced that they are making a console version of their free-to-play mobile game Alice Gear Aegis. It is scheduled to come out in 2022. Although they describe it as a "console version," it's not clear whether it's just a port of the existing mobile game or something more than that.
The announcement was made during the 4th anniversary live stream.

Alice Gear Aegis is a 3D mecha shooting game developed by a Japanese game studio called Pyramid. Humanity is threatened by a mysterious mechanical life form from outer space known as Vice, and players must control a group of girls called Actresses in a battle against the threat of Vice. January 22 marks the 4th-anniversary of the game.
Junichi Kashiwagi, the producer of Alice Gear Aegis, stated that a console release had been requested by many, and although challenging, they are working hard to meet fans' expectations. More details about the game will be revealed at a later date.