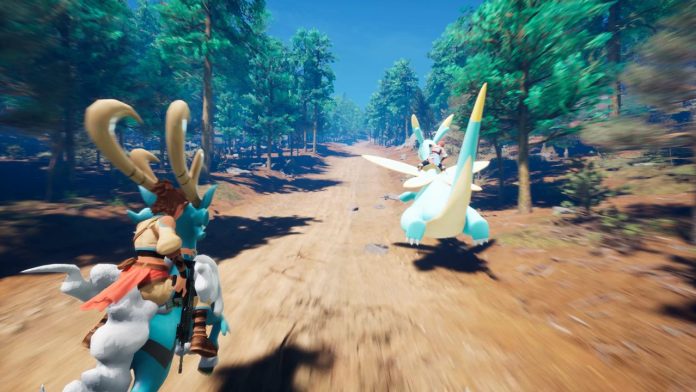 Written by. Ryuki Ishii based on the original Japanese article (original article's publication date: 2022-01-21 18:00 JST)

Japanese game developer PocketPair, the studio behind Craftopia, has released a new trailer for their upcoming title Palworld. It's an open world monster-taming and -raising action RPG set in a world inhabited by mysterious creatures called Pals. It's reminiscent of Pokémon but with a whole lot more going on in terms of gameplay.
Humans and Pals are trying to co-exist, but there are poachers looking to hunt, sell, slaughter, and even eat Pals. You can see some of the cruel sequences in the new trailer below, such as Pals being captured by an evil-looking organization and forced to work.
Various mechanics such as mounting, shooting, feeding, breeding, and evolving Pals can also be seen. It seems like you'll be capturing these creatures by throwing a ball at them. You can build rockets or spend time gardening with the help of Pals as well. There's even an airborne city that players might be able to visit.
You can explore dungeons, build massive structures, run farms and orchards, and even construct a factory where you can put Pals to work and make use of their unique abilities to live a comfortable life in the world. You can also assign Pals to do manual labor to automate your tasks. "Don't worry, labor laws won't be applied to Pals, feel free to work them into the ground," says the developer. You can join in with the poaching and hunt down Pals, too.
Palworld supports co-op with up to eight players. You can team up with friends, battle against each other, and trade Pals as well. The game was initially announced in June of 2021, and the announcement trailer gathered over 10 million views in just three days (YouTube, Twitter, and TikTok all combined). They now use Unreal Engine 4, and the game looks much better compared to before.

Palworld is scheduled to enter Steam Early Access in 2022. The Steam store page can be found here.