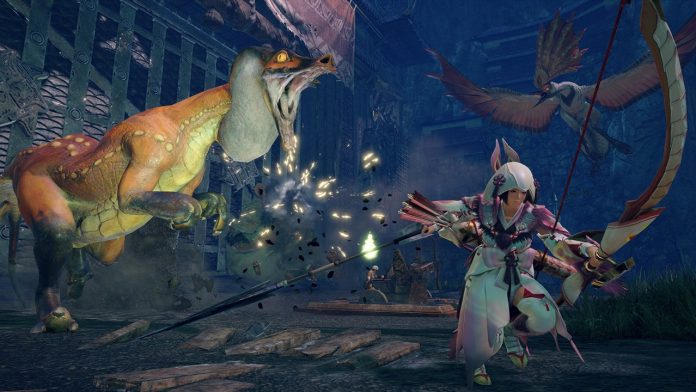 Written by. Ryuki Ishii partially based on a Japanese article

Capcom has announced that the total worldwide shipments for Monster Hunter Rise have surpassed 8 million units worldwide. The game initially came out for the Nintendo Switch in March of 2021 and shipped 4 million units in its first week. The total shipment reached 7 million in May of 2021. The total "sales" were reported as 7.5 million units at the end of September 2021.
The PC version was released for Steam on January 12, 2022, featuring high-resolution 4K support and voice chat functionality, along with 21:9 Ultrawide display support, keyboard and mouse control, and an unlocked frame rate. The PC optimization at launch was more thorough than Monster Hunter: World, and the reception from Steam users seems to be good so far, garnering over 6,700 user reviews, with 84% of them being positive at the time of this writing.
About 40% of Steam user reviews for Monster Hunter: World are from simplified Chinese users, but that number drops to 18% for Monster Hunter Rise. In terms of population ratio, English-speaking users have increased. Monster Hunter Rise's concurrent player count reached 134,262 on January 16 (SteamDB), which isn't as high as the previous title Monster Hunter: World's all-time peak of 334,684, but it's still a strong start for the much-anticipated port, contributing to the increase in sales.
Monster Hunter Rise is currently available on PC (Steam) and Nintendo Switch. The massive paid expansion Monster Hunter Rise: Sunbreak is set to launch this summer for both platforms.